Drama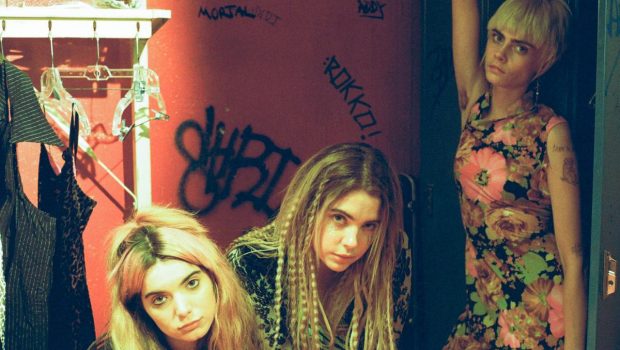 Published on September 29th, 2019 | by Natalie Salvo
Her Smell DVD Review
Summary: A long, slow waltz through one woman's fall from stardom. Come for the performances but be ready to fast-forward through some of the indulgent tedium.
Neil Young once sang that it's better to burn out then to fade away. Yet in "Her Smell" the protagonist seems intent on doing everything by burning the candle at both ends. The film is a drama about a troubled female singer who is often like Hole's Courtney Love. It means you'll only like this story if you enjoy watching a woman's life unravelling in real-time.
Many of us are familiar with Elisabeth Moss from her TV work. Most notably, she is the face of "The Handmaid's Tale." She carries her latest film insofar as there is barely a scene without her in it. While she gives an excellent performance, it will be a challenge for audiences to engage because she is such an unlikeable character.
This film is the third time that Moss has collaborated with director, Alex Ross Perry. The latter brings a slightly voyeuristic element to this state of affairs. He chooses lots of tight close-ups to frame the actors and these were sometimes captured through handheld cameras. This gives the proceedings quite a claustrophobic, fly-on-the-wall feel. It all takes place in a series of rooms: a concert venue, a studio and the protagonist's home. The lighting is kept quite dull and this helps fashion a grungy and gritty work.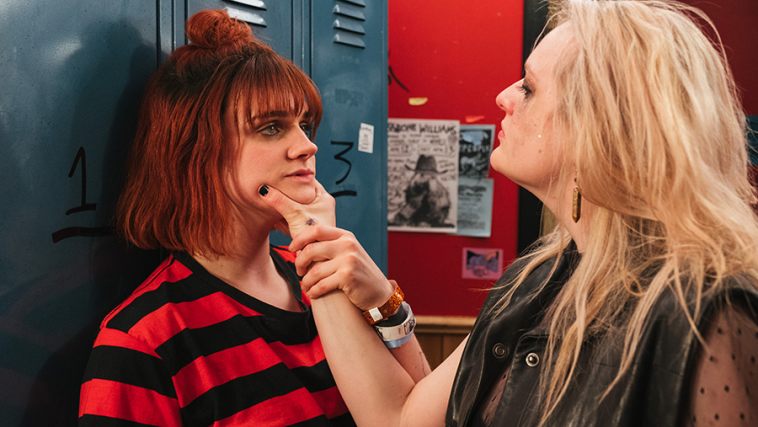 Moss' character is Becky Something, the lead singer of a punk trio. They were popular back in the day and showed real promise. Nowadays however, Something is hell-bent on destruction. She gets on the nerves of her long-suffering bandmates (including Agyness Deyn) and their manager. Something deals with a lot of her problems with copious amounts of drugs and shamanism.
There are some young upstarts in the form of a band called the Akergirls (including Cara Delevingne). Something tries to hitch a ride on the group's coattails. Instead, she winds up letting down everyone, from her mother to her daughter and ex-husband. This woman's self-absorption is sad and it shows a descent from stardom towards a stark, true reality.
Final Thoughts?
"Her Smell" is a long film at over two hours. This fall from grace takes place in real-time with a pretty stock-standard soundtrack. This often means that the intensity falls by the wayside. "Her Smell" could have been a clever and witty look at the raw excess of rock. Instead, it feels like it's all bloat and no bite.
DVD details
Directors Alex Ross Perry
Actors Elisabeth Moss, Angel Christian Roman, Cara Delevingne, Dan Stevens, Agyness Deyn, Gayle Rankin, Amber Heard
Film Genre Drama
Label Umbrella Entertainment
Running Time 134
Region Coding 4
TV Standard PAL
Rating MA15+
Consumer Advice Strong coarse language
Year of Release 2018
Primary Format – Movies/TV DVD