Build the Ultimate PC Gaming Machine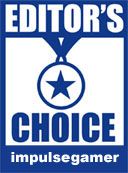 Building the ultimate PC gaming machine is not as difficult as some may think and unlike systems from 20 years ago, manufactures of PC components have definitely improved how they all connect together. No more grazed knuckles or chain-swearing and best of all, if you stick to well-branded items, the installation process should take no more than an hour or so. Sometimes there's also an element of cost saving involved as opposed to purchasing an outright gaming machine and all you need to build your own machine is a decent Phillips head screwdriver, plenty of space and good lighting.

Components

Before you start building your Ultimate PC Gaming Machine, you first need to do some research as to what is in your price range and generally with PC parts, branded items are generally far superior than no-brand products. However they can also be more expensive. The components needed for your PC include a case, motherboard, CPU, memory, power supply, graphics card, hard drive and optical drive. However the problem with building your own PC-rig is that if you skimp in one area (e.g. motherboard or hard drive), this does have an affect on the overall performance of your machine. In order to get that ultimate PC Gaming Machine, you may need to budget a little more which will result in better PC performance and allow you to run games such as Crysis 2, Battlefield 3 and Batman Arkham City on FULL HD with full detail.

For Impulse Gamer's Ultimate PC Gaming Machine, we used the following items;
Intel Core i7-3960X Processor ($1044)

Kingston KHX 1600C9D3K4/16GX Memory (16GB) ($115)

ASUS P9X79 Motherboard ($269)

Cooler Master M2 520W Silent Pro Power Supply ($150)

Cooler Master Silencio 550 ($95)

Cooler Master X6 CPU Fan ($75)

Kingston 240GB SSDNow 200 Hard Drive ($360)

Seagate Barracuda 1TB (600 MBps - 7200 rpm) ($95)

LG CH12LS28 12X BD-R Blu-ray DVD Combo Drive ($59)

ASUS HD 7970 DirectCU II Top ($599)

Windows 7 64 ultimate ($175 EOM)

Logitech G510 Keyboard
Total Cost = $2831AUD (May 2012)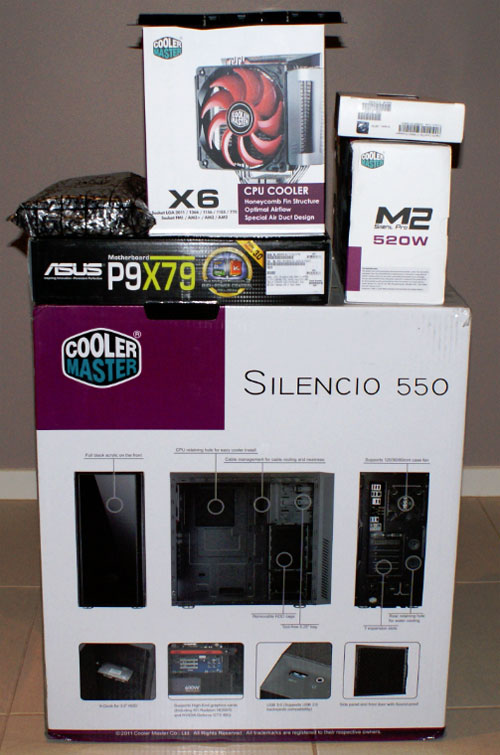 Component Highlights
CPU: Intel Core i7-3960X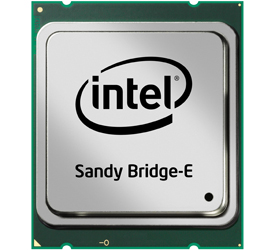 Built on the Sandy Bridge-E architecture, the Intel Core i7-3960X is one of the most powerful CPU's available to the home market that runs at a whopping 3.3Ghz with a maximum turbo frequency of 3.9Ghz. This 64-bit processor has 6 cores, 12 threads, 15MB of Intel Smart Cache and a TDP of 130W. With the addition of the Turbo Boost feature, this greatly improves programs like Adobe Photoshop, iTunes and of course gaming.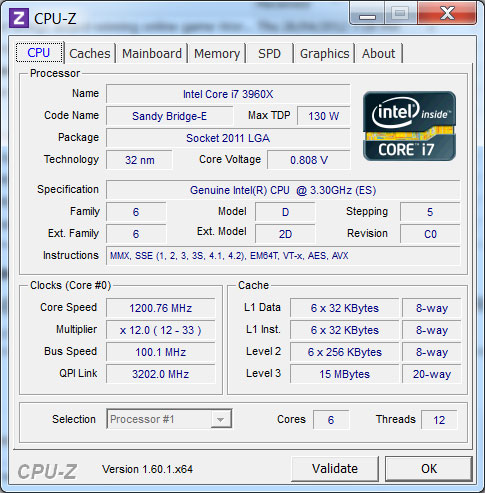 The processor supports three different memory types that include DDR3-1066, 1333 and 1600. In our professional opinion, a powerful CPU is a must have component of a true gaming machine, followed closely by the Graphics Card and the Memory. With that said, the Intel Core i7-3960X CPU is definitely the crown of Ultimate PC Gaming Machine. [Full Review Here]
Features
Number of Cores - 6

Number of Threads - 12

Clock Speed - 3.3 GHz

Max Turbo Frequency - 3.9 GHz

Intel® Smart Cache - 15 MB

Bus/Core Ratio - 57

DMI - 5 GT/s

Instruction Set - 64-bit

Instruction Set Extensions - SSE4.2, AVX

Embedded Options Available - No

Lithography - 32nm

Max TDP - 130 W

VID Voltage Range - 0.6V-1.35V
Motherboard: Asus P9X79
Choosing a motherboard is a complicated task and each of the boards have their pros and cons. For our system, we were tossing up between the ASUS P9X79 and the ASUS P9X79 Pro. Eventually the ASUS P9X79 won out as the differences between the Pro model and standard were quite minimal with the highlights of this motherboard being the Dual Intelligent Processors 3 with DIGI+ Power Control.
In turn, this promises the user faster sensing and response, better cooling and improved load tolerances. The Turbo Process Unit via the onboard switch or AI Suite II Utility gives you precise voltage control and advanced monitoring of your system, ensuring better over clocking and management of your system. Add in USB 3.0 integration, support for next generation SATA 6Gb/s drives, DTS 5.1 Surround Sound and support for i7 core processors (our Queen component for the i7-3960X) and our Ultimate PC Gaming Machine was starting to take shape.
Features
Dual Intelligent Processors 3 with New DIGI+ Power Control

Support for up to 64GB of system memory with an 8-DIMM design

UEFI BIOS - Full-scale performance tuning with easy BIOS Interface

Quad-GPU SLI and Quad-GPU CrossFireX Support!

Power eSATA 6Gb/s Ready - 2X faster with fully charged power

Intel® LAN Support - Faster Transfer Speed

USB BIOS Flashback - Easy, worry-free USB BIOS Flashback
Graphics Card: ASUS HD 7970 DirectCU II Top
As the words indicate, a graphics card is what displays the graphics on your PC and this can mean the difference between flawless gameplay or jitter. For this test, we chose the ASUS HD 7970 DirectCU II Top that uses the revolutionary 28nm GCN architecture. Add in a 925Mhz engine clock, 3GB of GDDR5 Memory plus PCI express 3.0 and this card has the ability to move massive graphical designs around in nanoseconds. The ASUS HD 7970 DirectCU II Top is a true beast when it comes to gaming and best of all, it's quiet. [Full review here]

The ASUS HD 7970 DirectCU II Top... home sweet home!
Features
Memory: Kingston KHX 1600C9D3K4/16GX Memory (16GB)
This four module kit would prove to be the brains of our gaming machine. Boasting 16GB of 1600Mhz DDR Non-ECC CL9 DIMMS, it offers our PC high performance memory that is perfect for gaming. The HyperX range of memory not only targets the PC enthusiast but it also compatible with the Core i3 processors and has been designed to keep your RAM cool thanks to its heat spreaders.
Features
JEDEC standard 1.5V (1.425V ~ 1.575V) Power Supply

VDDQ = 1.5V (1.425V ~ 1.575V)

667MHz fCK for 1333Mb/sec/pin

8 independent internal bank

Programmable CAS Latency: 9, 8, 7, 6

Posted CAS

Programmable Additive Latency: 0, CL - 2, or CL - 1 clock

Programmable CAS Write Latency(CWL) = 7 (DDR3-1333)

8-bit pre-fetch

Burst Length: 8 (Interleave without any limit, sequential with
starting address "000" only), 4 with tCCD = 4 which does not
allow seamless read or write [either on the fly using A12 or
MRS]

Bi-directional Differential Data Strobe

Internal(self) calibration : Internal self calibration through ZQ
pin (RZQ : 240 ohm ± 1%)

On Die Termination using ODT pin

Average Refresh Period 7.8us at lower than TCASE 85°C, 3.9us at 85°C < TCASE < 95°C

Asynchronous Reset

PCB : Height 1.180" (30.00mm), double sided component
Powersupply: Cooler Master M2 520W Silent Pro Power Supply
Although not the 1000W model, the 520W was more than adequate to power our gaming machine and more importantly, was extremely quiet in use. With around 100,000 hours of use plus a five year warranty, the Cooler Master M2 520W comes with a variety of features perfectly suited for gaming that include a copper-aluminium heat sink which removes heat quickly, silent operation thanks to the 135mm hydraulic fan, modularized cabling to assist with installation and greater airflow, Intel compliance and a great eco-friend design to minimise power consumption. As the giant heat sink absorbed all the heat from the CPU, the motherboard believed that the fan was not working due to its low RPM's. [Full review here]
Features
Copper-Aluminum Heat Sink

Silent Operation

Single 12V Power Rail

Modularized Cabling

Intel Compliant

Eco-friendly design: Erp Lot6 Ready!
Case: Cooler Master Silencio 550
Gaming Machines can be noisy due to fans, power supplies and cases, however this would not be the case with the Cooler Master Silencio 550. Thanks to the sound proofing panels on this case, it not only keeps the noise in but it boasts one of the best airflow designs available that takes cool air in and pushes warm air out. It has two 800rpmm silent fans to assist in the heat dispersion plus great manoeuvrability inside and USB 3.0 support. This would be the body of our Ultimate PC Gaming Machine. [Full Review Here]
Features
Includes two 800rpm silent fans at front and rear (supports up to three 120mm fans)

Top I/O panel for easy access

High quality foot stands

Side panels with sound-proof foams for extreme silence

Easily maintain dust filter with quick access

Stylish and simple design with sleek lines and mirror finish front panel
CPU Cooler: Cooler Master X6 CPU Fan
Measuring at a whopping 157.3 x 113.8 x 163.3 mm, the X6 is easily one of the largest CPU coolers that I've had the pleasure of using. Due to the unique honeycomb fin structure, this assists in keeping your CPU as cool as possible, even under stressful situations. Combing with the heat dissipation technologies of the Cooler Master Silencio 550 case, you can rest assured that the CPU cooler will ensure the best possible air flow around your CPU and if the loads should increase, the fan can increase in speed from 600 to 1900 RPM's. Installation is not your average CPU cooler but it's definitely worth it... even the frustration that we experienced. [Full review here]
Features
Unique honeycomb fin structure achieves maximum surface area coverage and cooling performance.

Heat sink base and fins angled for better cold air intake from chassis fans – creating optimal air flow and heat dissipation.

Ease installation with a quick-snap fan bracket design.

Extra air flow provided by a special air duct.

Wide range PWM fan (600 – 1900 R.P.M.) providing versatile performance while idle and at full load.
Hard Drive (Main): Kingston 240GB SSDNow 200
Our main hard drive was the Kingston 240GB SSDNow 200 that is the hard drive of the future with unparalleled read/write speeds. Supporting a high speed SATA 3.0 (6Gb/s) SandForce SF-2281 Processor, this creates sequential read and write speeds of up to 535MB/s and 480MB/s. For gaming, this means super fast load times and more importantly, silky smooth graphics. [Full review here]
Features
Flash technology makes the drive respond faster to commands

Shock-Proof

Runs silent and with no moving mechanical parts

Generates much less heat than traditional hard drives, ideal for notebook users

Consumes less energy than a traditional hard drive

Ensures maximum performance on compatible operating systems
Supports S.M.A.R.T.
Keyboard: Logitech G510
In order to get the gaming edge, a gaming keyboard is a must and the Logitech G510 is the answer. With a response rate of four times faster than other gaming keyboards, this is the edge you need when your playing first person shooters or online games. Add in some cool features like custom colour backlighting, programmable keys and this the main input you need for not only playing games but using your PC. [Full review here]
Features
Installation

The first thing you need to do before building your gaming machine is to ensure you have a clean workspace, all your parts ready and a Phillips head screwdriver. It is advisable that you build in a room that minimises static electricity so carpets are generally out. If you are unable to avoid a carpeted area, anti-static gloves are available and rather than sprawling all your components on the floor or bench, keep the components in their anti-ESD bags.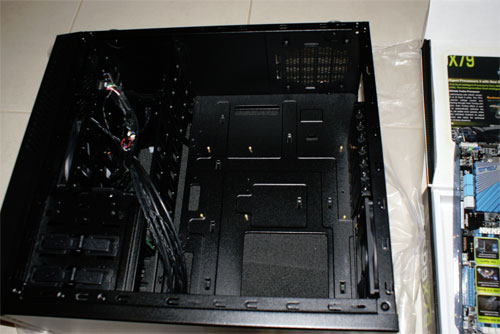 The Silencio 550 provides ample room and clearly labelled parts (including instructions) to get your new PC ready
The first step was to open up the Silencio 550 case in order to get the motherboard ready to be fitted and install the screw holders onto the case for the motherboard to sit on. Once these have been installed, you then need to install the back face plate which can sometimes be forgotten in all the excitement. We've both failed to install this piece on occasion which can be quite frustrating. Following this, you neatly sit the motherboard onto the holder screws and then fasten the screws onto the main board to hold it in place.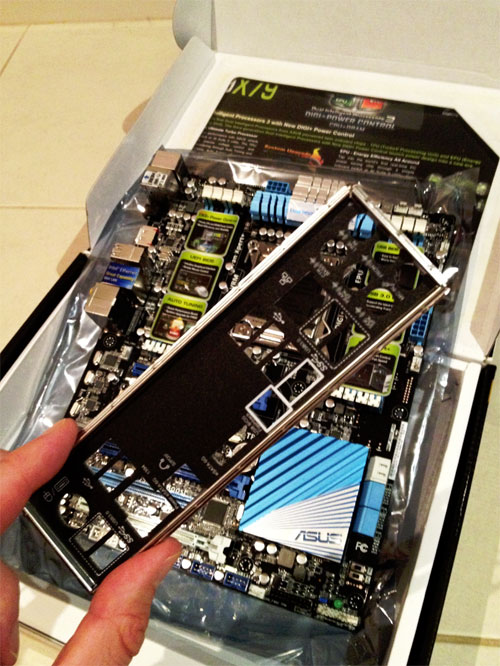 The back faceplate of the motherboard should be installed before you place the main board inside the case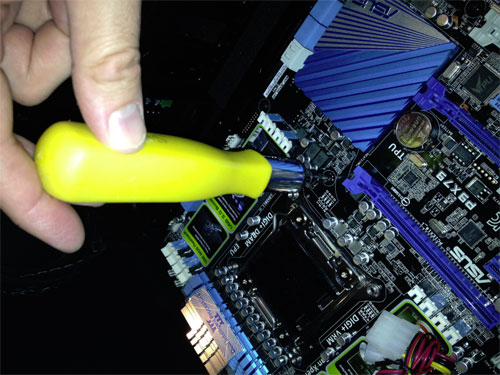 Fastening the motherboard onto the case
The CPU is the next step and on the ASUS P8P67 motherboard, you need to unhook the CPU holder. Once unhooked, you can then place the CPU onto the motherboard and thankfully everything is labelled so your CPU only fits one way. Once the CPU has been installed, you close the brackets and your CPU will be in place. Next up was our Kingston Memory. You need to unclip the memory clips on the main board in order to install the memory into these slots.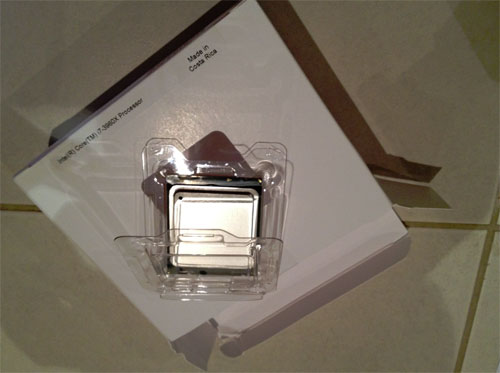 The soul and heart of any mega PC, the Intel Core i7-3960X CPU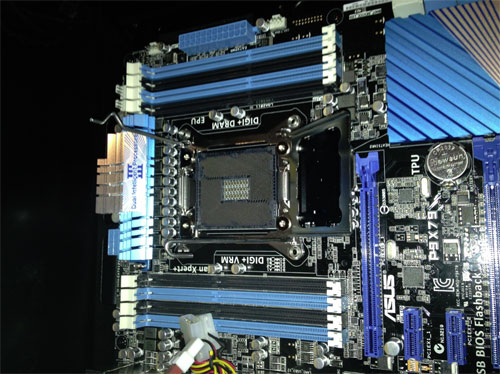 Opening the CPU holder can be tricky but once the clip is back, you can then install your CPU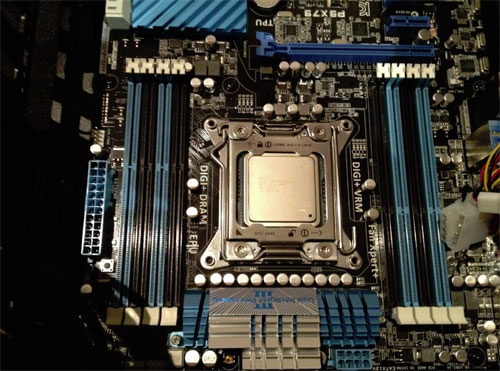 The CPU holder on the motherboard keeps the Intel Core i7-3960X firmly in place
Depending on your motherboard, memory must be placed in certain sockets in order to get the most from your memory. On our ASUS board, the blue Kingston RAM fitted into the four blue sockets on the motherboard. How easy is that? The memory can only be fitted one way so you need to be aware of the groove on the memory sockets on the motherboard that in turn aligns with the memory grooves. By ensuring that both are lined up, it will prevent you from forcing the memory in the wrong way and potentially damaging either them motherboard, RAM or both.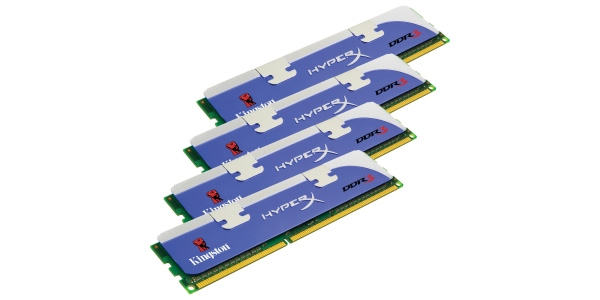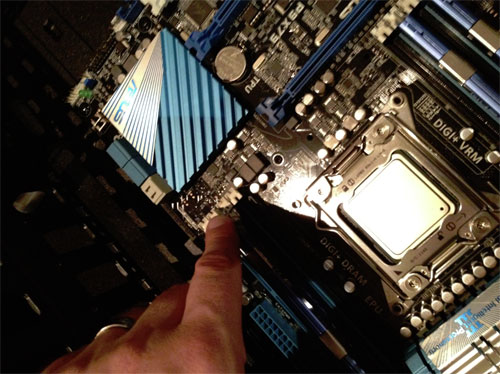 Once the memory is aligned, you can then push them into the memory slots.
Once it is lined up, you first push one side of the memory down and then the other. The clips that were once opened will now be closed, ensuring that your memory is securely fastened. This step needs to be repeated for all memory modules. We also chose to install the case cables (e.g. HDD LED, Power LED) next as when the graphics card is installed, the room to manoeuvre has been minimised greatly. This also included our front ports (e.g. USB 3.0, SD), audio (headphone, microphone) and power lights (HDD, power) plus reset and the on/off button.
Next up is the CPU cooler, the X6. This was probably the most difficult aspect of the installation as there was one step missing from the instruction manual that made the installation a little challenging. By removing the fan from the X6, this assisted greatly in lining up the huge cooler and then fastening it to the motherboard. After some Google searching and YouTube videos to no avail, we decided to remove the fan that was attached to the heatsink and voila, everything fell into place. Following this, we installed the Cooler Master power supply which first needed to be screwed securely onto the case before installing the power cables. Once we screwed the power supply into the case, we were ready to connect the power to the motherboard.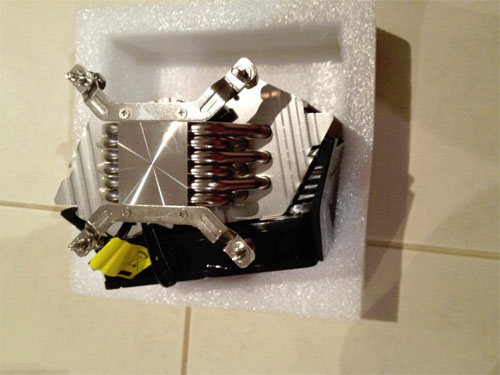 The base of the X6 CPU Cooler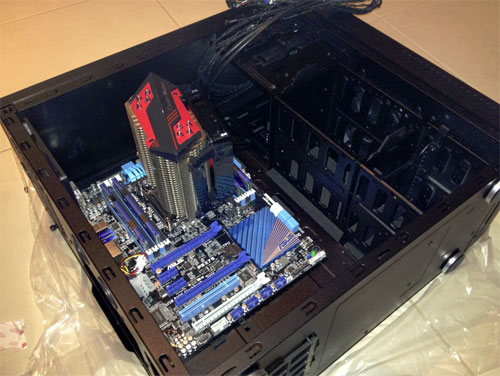 Success! The Coolermaster X6 CPU Cooler is installed
Following the power supply installation, we commenced the installation of our hard drives. We used the Kingston 240GB SSDNow 200 as our primary hard drive which would host our operating system (Windows 7) and other important programs. SSD drives are super quick and by installing the operating system onto this drive, it would ensure a very fast boot-up speed. Originally the PC booted up in around 30 seconds, however after we installed out programs and some test utilities, the boot-up speed went up to around 35 seconds. This is still quite impressive. Games on the other hand could be stored on the Seagate Barracuda 1TB (600 MBps - 7200 rpm) that although not as fast as the SSD would still provide adequate loading times.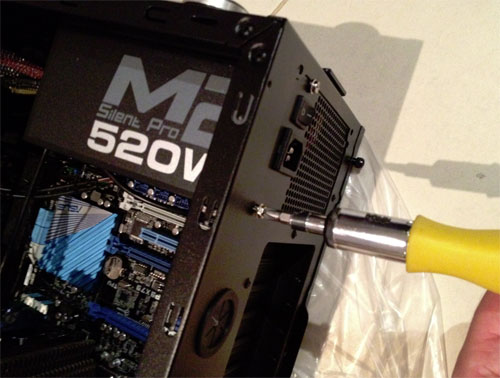 Installing the M2 Silent Pro 520W - once again, the only tool needed in construction is the Phillips Head Screwdriver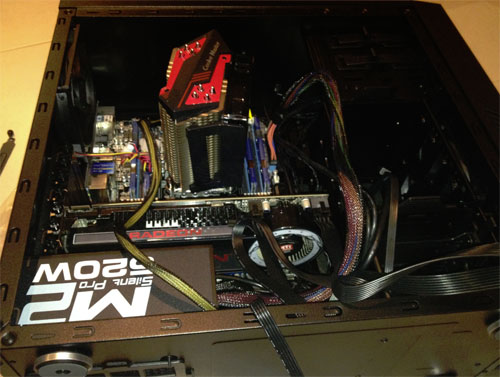 Connecting the power cables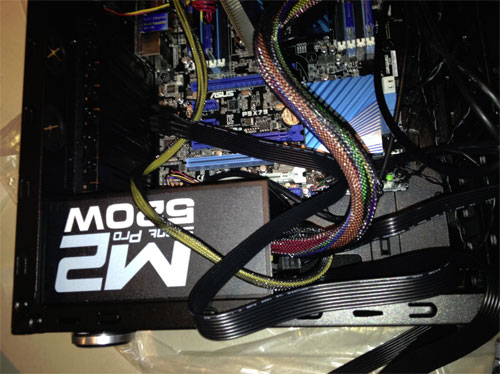 Although this looks quite messy, Coolermaster have included some cable ties which neatly put everything into place.
Next was our Blu-ray player that neatly slotted into the CD bay. The Silencio 550 case had a quick lock function which put the drive in place which assisted us screw the drive to the case. Once the hard drives and Blu-ray was installed, we were ready to connect the power cables and SATA cables to these components. The last piece of the puzzle was the graphics card. In order to install the graphics, you need to remove the two back faceplates which prevent dust from coming into the case and then install the card into a spare PCI slot. Once done, we screwed the graphics card into the case to ensure that it is secure. The last part of the graphics card puzzle was to connect the PCI-E power adapters.

Installing the Kingston 250GB SSDNow Drive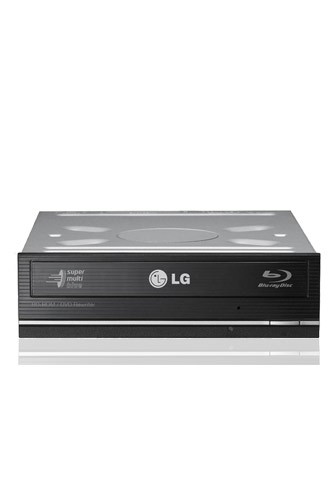 Our trusty LG Blu-ray player
Final Elements & Software
Before installing your FULL HD monitor, keyboard, mouse and speakers, you should test whether your computer works and by plugging in the power cable, and pushing the "on" button on the computer, everything should start up. You should hear a "beep" if your speakers are correctly plugged in. When we turned out PC on, everything began spinning up from our X6 Cooler Master Fan to our graphics card and the hard drives. With the King (Intel Core i7-3960X Processor) and Queen (ASUS HD 7970 DirectCU II Top) securely in place, followed by their knights (RAM) and other loyal chess pieces, we were ready to install our brain (Windows 7 64 Ultimate).
In order to install Windows 7, we needed to tell the BIOS to boot from the Blu-ray player. Once we changed this setting in the BIOS, the system proceeded to boot-up. When the Windows 7 disc booted up, there was minimal input from the user and it even detected our wired network connection. Once windows was installed, we were ready to test our new gaming machine. We did test our Ultimate PC Gaming Machine with Windows 8, however we found the BETA quite lacking which forced us back to Windows 7.
Tweaking
We did need to do some tweaking with our Ultimate PC Gaming Machine. Firstly, when our PC was turned on, the BIOS would report a fan error. The reason being is that the X6 has a giant and we do mean GIANT heatsink on it. In turn, this forces the fan to run at a considerably lower speed than most fans which the BIOS believed this to be an error. In order to fix this, we basically needed to adjust the Fan Speed limit to the lowest possible setting. This fixed this problem perfectly. Secondly, in order to over clock our PC (yes it could still go faster), we needed to install the motherboard and graphic utilities which allowed us to tweak the speed of the system even further. Fortunately due to all the high quality products used in the assembly of this machine, this allowed us to get at least an additional 33% in some instances.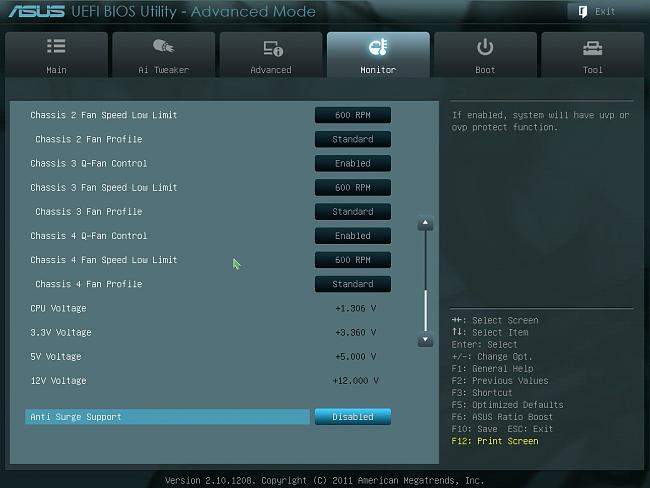 ASUS P9X79 Motherboard BIOS Menu System
Benchmarking
We tested a variety of programs and games on our Ultimate PC Gaming Machine and we were quite impressed with the results. It's easily one of the fastest PC's that we've had the pleasure of using. In the next week (30th of April), Impulse Gamer will be posting our results for the Windows Experience, 3DMark11, Battlefield, World of Warcraft and more! (#: benchmarking is a challenging science as components, software and a mixture of all can effect scores)
Cinebench Benchmark (Multicore)
Cinebench helps test the processor in real-world tests, especially when it comes to graphics and the company behind Cinebench, MAXON has helped created some of world's most amazing special effects thanks to their software. Movies like Spider-man could not have been possible without the power of their software packages. Although the CPU was knocked off the perch from the Xeon CPU, it did come second in the test at 10.38 points.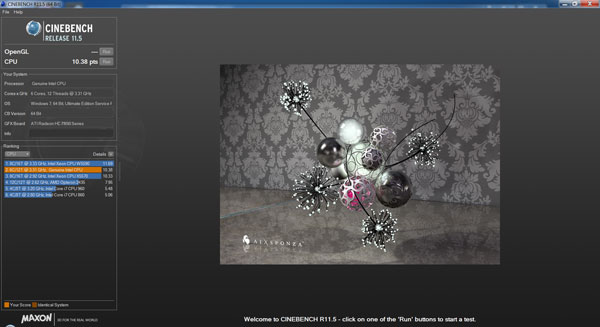 10.38 (INTEL i7-3960X)


7.45 (INTEL i7-2600)


5.45 (AMD FX-8150)
Gaming was another place where the Intel i7-3960X excelled and although the differences between the i7-2600 were only a slight improvement, the processor was still number one. The reason being is that as this architecture is quite new, until programs such as the latest DirectX and gaming companies support, it may still take another 6 or so months to see greater differences. Even so, the framerates for all the games below were silky smooth with no lag or tearing whatsoever.
Battlefield 3
(1920x1080 - High)

75 FPS (INTEL i7-3960X)


70 FPS (INTEL i7-2600)


68 FPS (AMD FX-8150)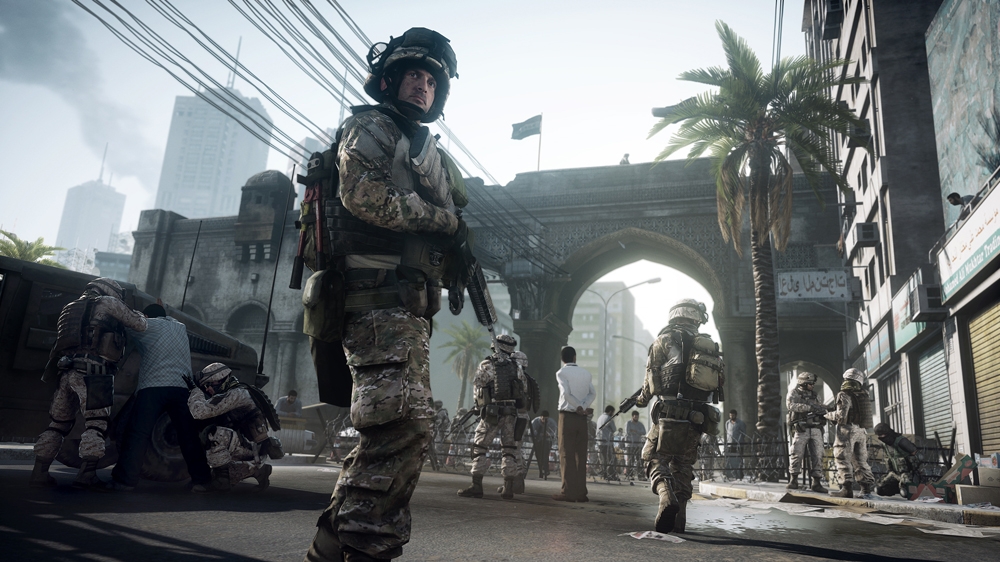 Batman Arkham City
(1920x1080 - High)

81 FPS (INTEL i7-3960X)


80 FPS (INTEL i7-2600)


75 FPS (AMD FX-8150)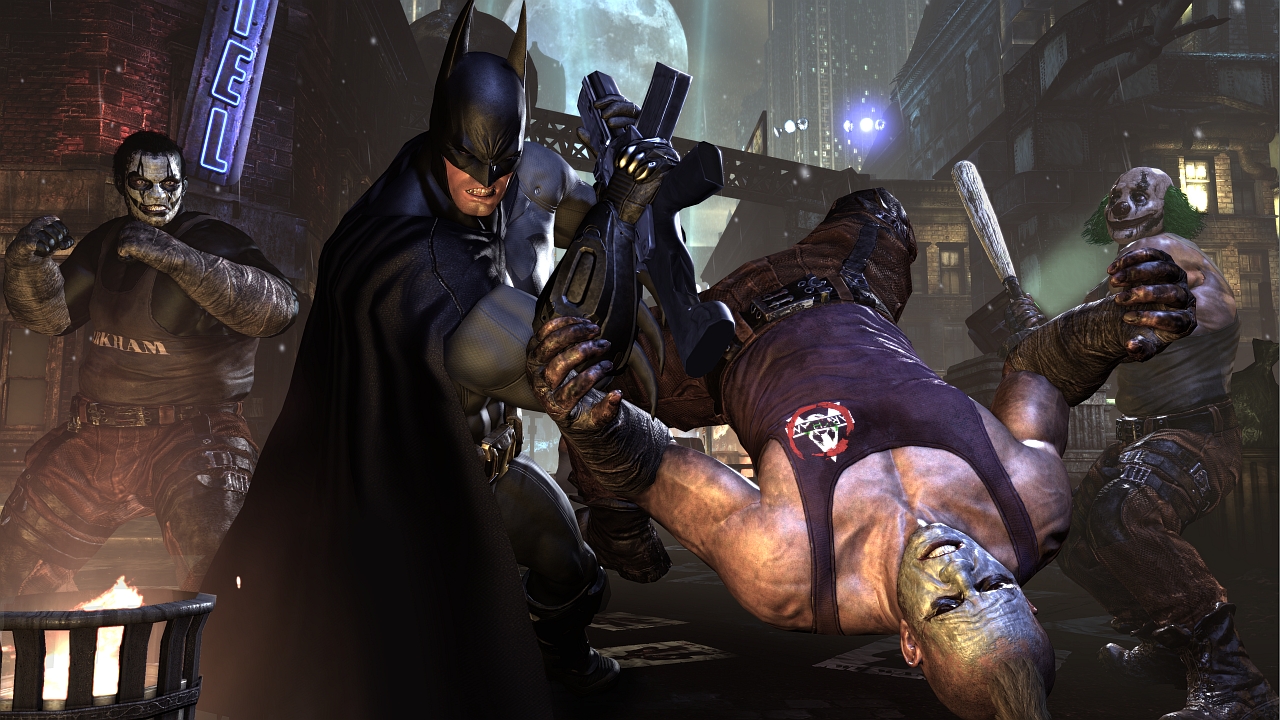 World of Warcraft
(1920x1080 - High)

120 FPS (INTEL i7-3960X)


111 FPS (INTEL i7-2600)


72 FPS (AMD FX-8150)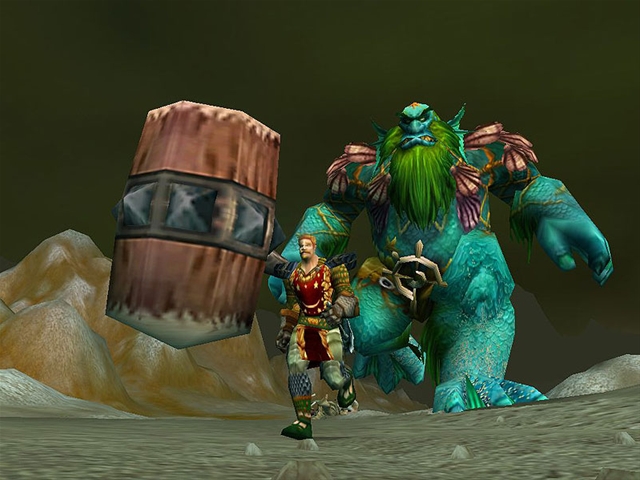 DiRT 3
(1920x1080 - High)

72 FPS (INTEL i7-3960X)


71 FPS (INTEL i7-2600)


69 FPS (AMD FX-8150)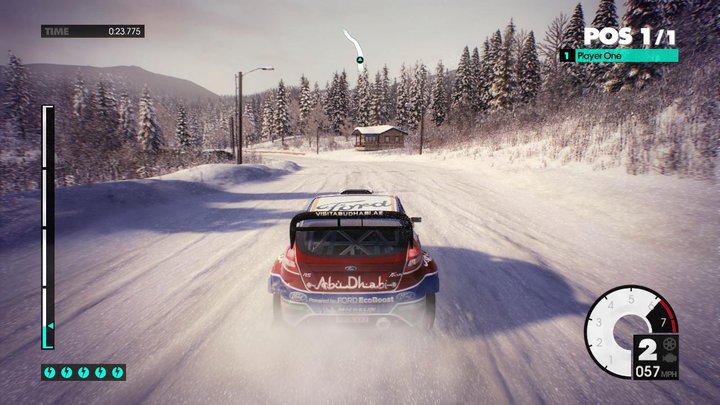 Final Thoughts?
By aiming high in building a gaming rig, you do future proof your PC for a couple of years and best of all, the components included in this build can easily be upgraded. By using a case like the Cooler Master Silencio 550, this makes upgrading a breeze due to the amount manoeuvrability inside the case itself.
As this current system ran games like Battlefield 3, Crysis 2, Batman Arkham City with full detail with no chugging at all, you are fairly safe that the next few years will pose no issues to true hardcore gaming.
When you do notice that games are starting to cause a few issues, the upgrade path of this system would be to replace the graphics card which in turn would give you another few years of powerful gaming. All in all, this was an exciting exercise at Impulse Gamer that we had a ball making and testing the end product.
So what are you waiting for? Creating your ultimate PC gaming machine is not as difficult as you think!