Cooler Master
Silencio 550 Chassis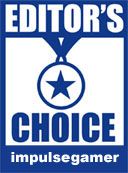 I reviewed the HAF 912 Advanced Case from Cooler Master a few months ago and I must admit that this chassis left me gobsmacked. Even today, the HAF 912 is still doing a marvellous job, especially at catching dust and being rather quiet when in use. However all that suddenly changed when I had the pleasure of reviewing the new Silencio 550 Chassis from Cooler Master that actually boasts and succeeds with near silent operation. That's right, when in use, our test machine was as quiet as a mouse. It was like our PC was not even turned on... awesome! This silent running was achieved by the two fans that come with the case and two sound proof panels.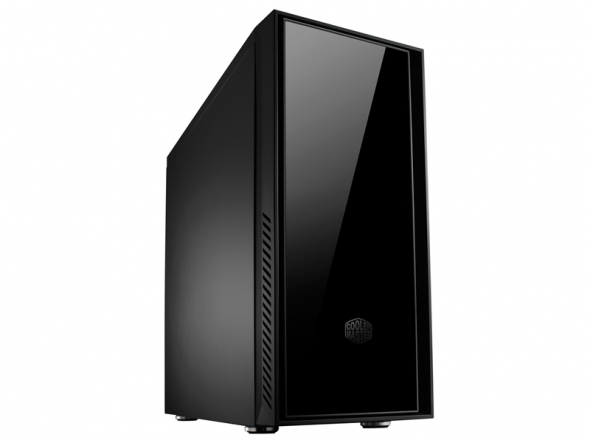 Apart from its almost silent running, another impressive feature is the design of the Silencio that like its Italian sounding name, looks like its been designed for its sleek mirrored finish and looks rather spiffy. Best of all, it doesn't stop there and Silencio features built-in high speed USB 3.0, a multifunction SD card reader and 3.5" X-dock, giving the user additional ease of access for hard drives.
Features
Includes two 800rpm silent fans (Supports up to three 120mm fans)
I/O panel provides easy access for users
High quality foot stand
Side ventilation holes for better cooling performance
Dust Filter provided for easy access to wash
Stylish and Simple design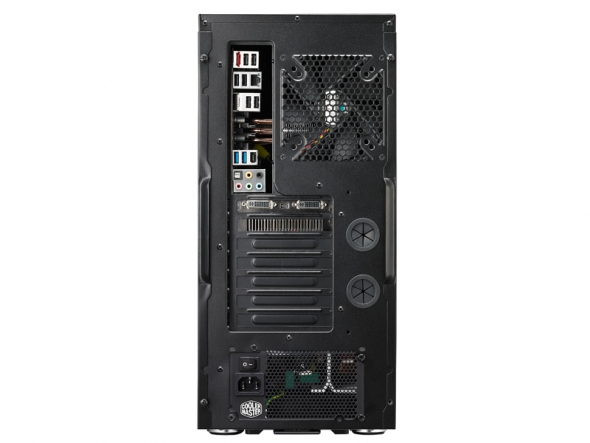 Design
Unlike the HAF 912 with its rugged military design, the Silencio is a much more feminine looking beast with its sleek mirror finish that would not look out of place in any home or office. With plenty of room inside the case, no matter what kind of PC setup you have, you should have no problems in fitting your motherboards, power supplies and graphic cards into the case.
Measuring at 210 x 451.5 x 502.mm, I was actually quite surprised at the amount of room inside the Silencio and Cooler Master have done a brilliant job in keeping the installation process a relatively straight forward process. Just like the HAF 912, accessing the inputs on the PC is not a convoluted process as everything is right in front of the user.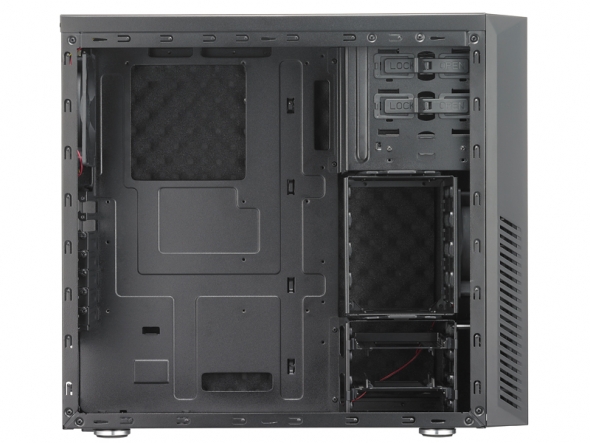 However the main selling point of this case is its silent operation and thanks to the two 800rpm silent fans that come with this unit, the Silencio whispers as opposed to some cases that roar when its fans are turned on. The fans are not just there to keep things quiet but rather, there are two intake places that draw cool air in and then the fans expel this through the exhaust vent.
It definitely has a decent ventilation design! In terms of ventilation which may bring a considerable amount of dust inside the case, this is not the case. Thanks to the dust filters that come with the Silencio, these catch dust and can easily be washed to ensure a dust free PC.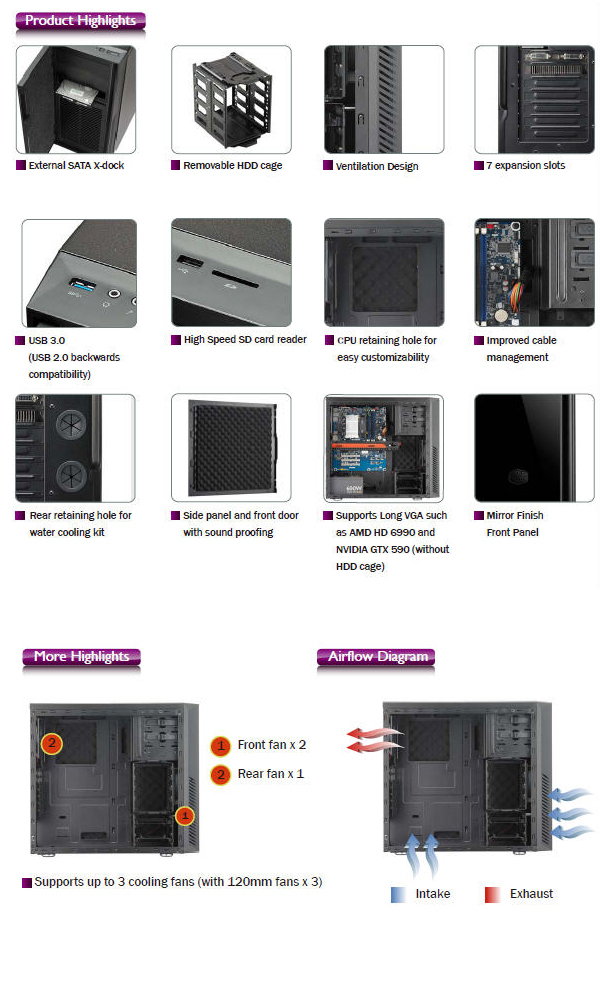 Add in high-speed USB 3.0 support, a SD Card reader and you not only have speed but you also have convenience with the Silencio. My only gripe with the case is I would have preferred to see a multi-format card reader as opposed to SD cards only. Unfortunately for me, I use compact flash cards that are used with my Digital SLR-Camera, so I would never really use the SD card. However if you do have peripherals that use SD, it should definitely be taken into consideration when purchasing a new case.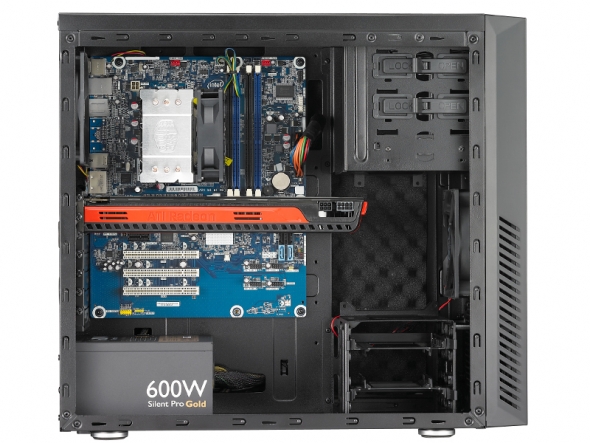 Before I get to the installation, I need to add that the case is quite well made and very sturdy. It doesn't look like those cheap cases from those budget computer stores or swap meets on the weekend. This is a very well made and designed chassis. Out of the box, the Cooler Master Silencio comes with everything you need to attach your cards (e.g. screws), cable ties and rails for drive installation. If you do get stuck, the manual that comes with the case is quite straight forward and easy to follow.
Specifications

Available Color
Full Black
Material
Steel body,Plastic front bezel
Dimension (W / H / D)
210 x 451.5 x 502.4 mm
Weight
9.2kgs (20.3lb)
M/B Type
Micro - ATX / ATX
5.25" Drive Bay
3 (without the use of exposed 3.5" drive bay)
3.5" Drive Bay
7 Hidden
2.5"/3.5"- SATA HDD Drive Bay
2 Hidden (converted from one 3.5" bay)
I/O Panel
USB3.0 x 1, USB2.0 x 1, Mic x1, Audio x 1, SD card reader x 1
Expansion Slots
7
Cooling System
Front(Intake): 120mm x 1, 800rpm silent fan pre-install
(Support 120mm fan x 2 or 140mm fan x 1 optional)
Rear (Exhaust): 120mm x 1, 800rpm silent fan pre-install
Power Supply
Standard ATX PS2 (optional)
Maximum Compatibility
CPU cooler height: 6.10-inch (154mm)
VGA card length: 11.10-inch(281mm)(With HDD cage)
15.80-inch (400mm)(Remove HDD cage w/120*25 fan)

16.80-inch (427mm) (Remove HDD cage w/o fan)
Installation

Installation of our motherboard, cards, cables and devices was a flawless process, thanks to the amount of room I had to work inside the case. The removable HDD cage is great for multiple drives as is the option for up to 7 expansion slots in the case. No matter what kind of card you have (e.g. AMD HD 6990), you should have no problems in installing them into the case or even better... two cards for crossfire. The entire installation took around 30 to 40 minutes to successfully build a new PC and as a word of warning, the user should probably watch the foam dampening on both sides which could come off.
Cable management is a true highlight of the case and nothing dangled in the wrong place, thanks the advanced cable management of this case. Nothing is better than a neat and accessible case. For those that have SATA drives, the Silencio boasts an external X-dock which means adding an external drive is easy as 1-2-3. I also like the dust filters that come with the case as not only do they catch dust but they prevent your parts inside the case becoming dirty with dusty and the possibility of damaging them. Additional dust on fans do cause more strain on parts and even increased power usage which may lead to disaster in the long-term. All in all, the Silencio from Cooler Master does what it's suppose to do... silent PC running in a dust free environment with appropriate cooling.
Final Thoughts?
For a recommended retail price of around $110(AUD) online, the Cooler Master Silencio 550 Chassis is definitely the case to have for those people who want an extremely quiet PC operation. Most computing enthusiasts should have no issues in transferring their parts from their old case to the new case and Cooler Master ensure that this process is quite flawless. If you are looking to build a new PC from scratch, there are not too many better cases than this. For additional cooling however, you would need to purchase an additional fan but apart from that, it has a very easy installation, great features and has a look that will definitely turn heads.