Kingston SSDNow 200 v+ 240GB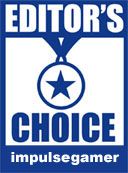 Solid State Drives (SSD) are the future of computing as not only are they considerably faster than standard hard drives but they also use less power plus they offer the additional protection of shock proof technology. Although these drives are readily available, Kingston have upped the ante with the SATA Rev 3.0 (6Gb/s) SSDNow V200 which is basically twice as fast as the V100 SSD and more importantly, cheaper.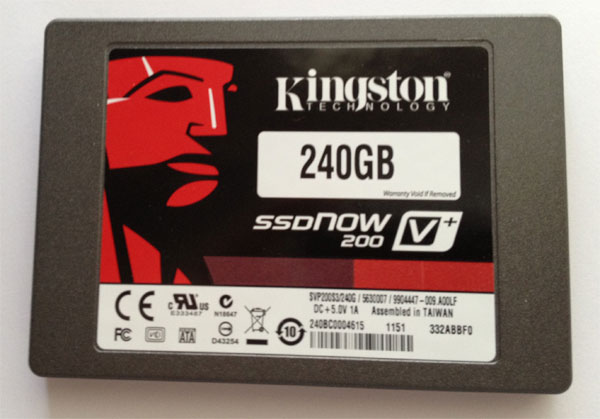 The reason why this product is so fast is due to the high-speed SATA 3.0 (6Gb/s) SandForce SF-2281 Processor which creates sequential read and write speeds of up to 535MB/s and 480MB/s. This means that accessing the data on these drives is considerably faster than regular hard drives and more importantly, computers that have this as their primary drive will be far quicker to boot up and load programs.
The SSDNow V+200 comes in the following sizes that include 60GB, 90GB, 120GB, 240GB and 480GB with the option of either purchasing them as a standalone drive (reviewed) or through an upgrade kit (pictured). The 240GB drive costs around $425AUD with the 60GB model costing $125 and the 480GB unit $825. They are definitely more expensive than your stock standard hard drives but when it comes to performance, Kingston's SSDNow drives leaves them for dead.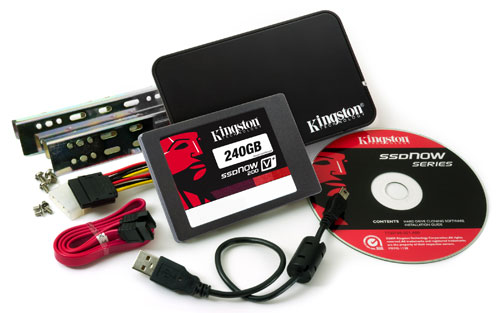 Should you have any difficulties with the product during installation or later on its computer life, it comes with a 3-year warranty and free live technical support. However our installation process was a breeze thanks to our Coolermaster case that had a spot for this small drive. Once we connected the cables to the unit, Windows 7 immediately detected the hard drive. It was that easy! If you buy the drive in the kit, it comes with all the cables and installation pieces to connect it to your computer plus cloning software to help move your data from your old drives to the new one which is an excellent idea!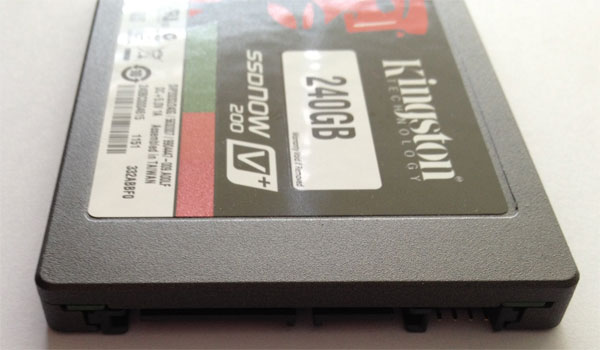 Kingston SSDNow V+200 Features & Specifications

• Dramatic Performance for Any System Upgrade
• Multiple Capacities: The right capacity to meet your storage standards
• Endurance: Data Integrity Protection featuring DuraClass Technology
• Dependable: RAISE for advanced data reliability
• Secure: Self-encrypting drive technology
• Durable: DuraWrite optimizes writes to extend endurance
• Form Factor: 2.5²
• Interface: SATA Rev. 3.0 (6Gb/s), SATA Rev. 2.0 (3Gb/s), SATA Rev. 1.0 (1.5Gb/s) Capacities1: 60GB, 90GB, 120GB, 240GB, 480GB
• Sequential Reads: SATA Rev. 3.0: 535MB/s; SATA Rev. 2.0: 280MB/s
• Sequential Writes: SATA Rev. 3.0: 60GB – 460MB/s; All Others – 480MB/s ; SATA Rev. 2.0: 260MB/s
• Sustained Random 4k Read/Write2
60GB – 12,000/47,000 IOPS
90GB – 20,000/47,000 IOPS
120GB – 20,000/44,000 IOPS
240GB – 36,000/43,000 IOPS
480GB – 43,000/30,000 IOPS
Max Random 4k Read/Write2
60GB – 85,000/60,000 IOPS
90GB – 85,000/57,000 IOPS
120GB – 85,000/55,000 IOPS
240GB – 85,000/43,000 IOPS
480GB – 75,000/34,000 IOPS
• Power Consumption: 0.565 W (TYP) Idle / 1.795 W (TYP) Read / 2.025 (TYP) Write
• Storage Temperatures: -40° C to 85° C
• Operating Temperatures: 0° C to 70° C
• Weight: 115g
• Vibration Operating: 2.17G
• Vibration Non-operating: 20G
• MTBF: 1,000,000 Hrs
• Warranty/Support: Three-year warranty with free technical support
Pricing and Product Availability
Manufacturer: Kingston
Product Name:V+200 SSD
RRP in AU
Part Number RRP
SVP200S3/60G - $125
SVP200S3/90G - $170
SVP200S3/120G - $210
SVP200S3/240G - $410
SVP200S3/480G - $810
SVP200S3B/60G - $140
SVP200S3B/90G - $185
SVP200S3B/120G - $225
SVP200S3B/240G - $425
SVP200S3B/480G - $825
Needless to say, once the drive was installed, it was super fast. We even installed Windows 7 onto the drive and the boot-up time of this operating system was extremely quick. Whatever we accessed from the drive proved fast and thoroughly efficient. In order to Benchmark the program ourselves, we used ATTO Disk Benchmark which proved how fast this SSD unit was. As you can see from the following screenshots, there is a marked difference compared to our Seagate Constellation SATA drive. It was roughly 50% faster with larger files.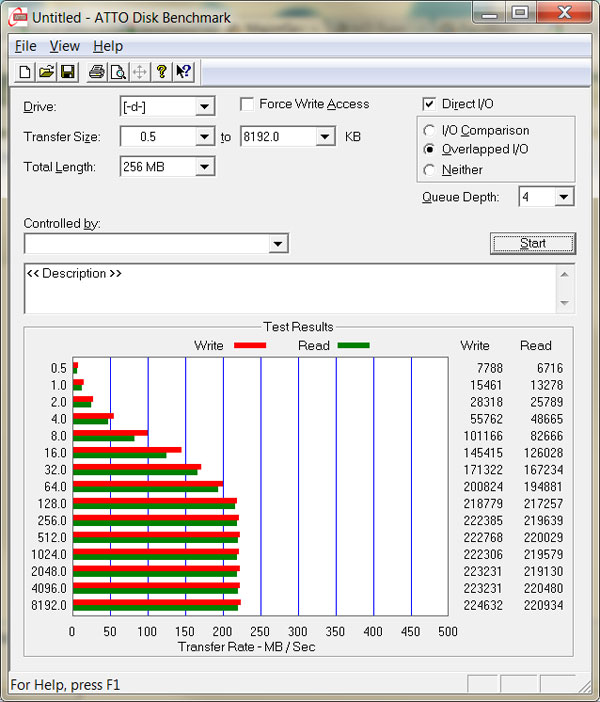 Kingston SSDNow Drive (lower numbers are better)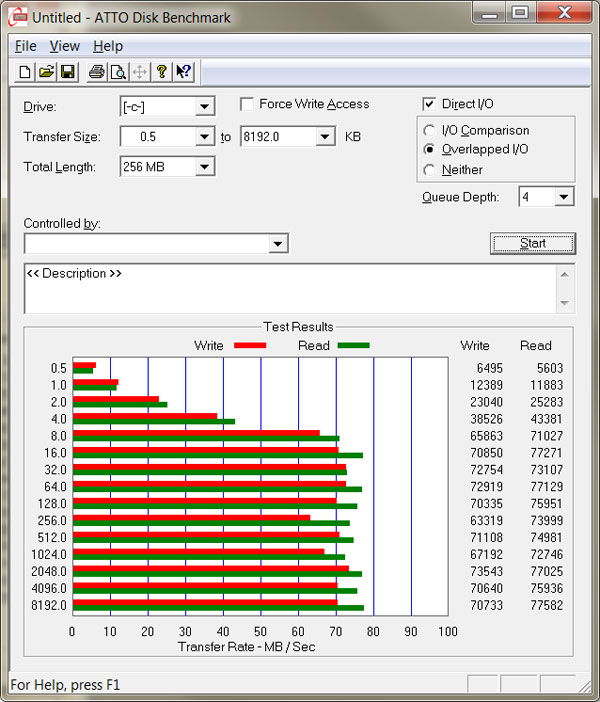 Seagate Constellation Drive (lower numbers are better)
Final Thoughts?
Whether we were playing Mass Effect 3 or Deus Ex, accessing large excel spreadsheets or using Adobe Photoshop to manipulate large photos, the difference with this drive compared to our normal SATA hard drive was huge. If you're looking for the some of the fastest hard drives on the market, than you should definitely investigate the Kingston Kingston SSDNow 200 v+! Brilliant!