Drama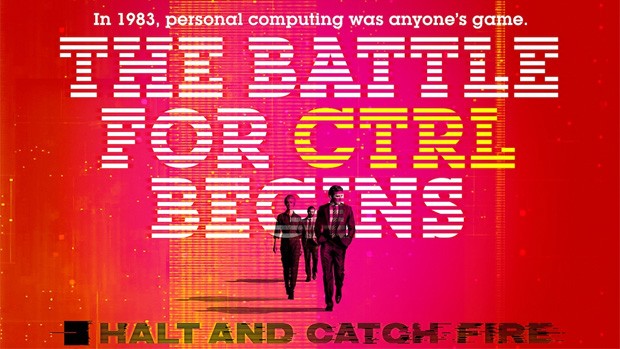 Published on January 3rd, 2016 | by Natalie Salvo
Halt & Catch Fire DVD Review
Summary: "Halt & Catch Fire" does have some untapped potential amongst these bits and bytes but it does at least succeed in making technology accessible and entertaining viewers with the stories that shaped today's modern computing world.
Harder, better, faster, stronger. These may be Daft Punk lyrics but they're also applicable to a TV show called "Halt & Catch Fire" (named after computer processes that overload the CPU and typically require a restart of the computer). This series is set in Texas in 1983 as a group of fictionalised individuals tried to take on IBM (who had a monopoly of the market) in order to develop their own portable PC. The program is full of melodrama and while it's engaging at times it can lag a bit at other moments.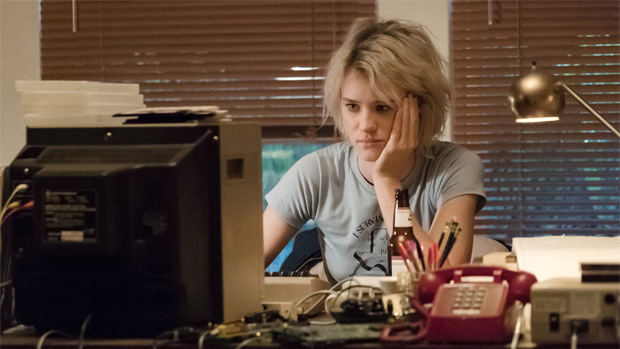 The series was written and created by Christopher C. Rogers and Christopher Cantwell and was inspired by the latter person's father who worked in the industry at the time. The show stars the handsome Lee Pace as the ambitious and complicated, Joe MacMillan Jr. He is a fast-talking visionary and former IBM executive who is hell-bent on carving out his own territory. So he talks his way into a post at a small computer company, the fictional Cardiff Electric.
MacMillan's main driver wasn't to necessarily change firms but to seek out one man named Gordon Clark (Scoot McNairy (Argo)). Clark is a defeated engineer who has the potential to design a great machine as he and his wife, Donna (Kerry Bishé (Argo) had done this a few years ago but other forces meant that they ultimately failed. Macmillan also goes to give a talk at a computer science class and spots the excellent, young female prodigy Cameron (Mackenzie Davis). She's a spiky lady but she's also a brilliant coder and someone who predicts the internet at least a decade in advance.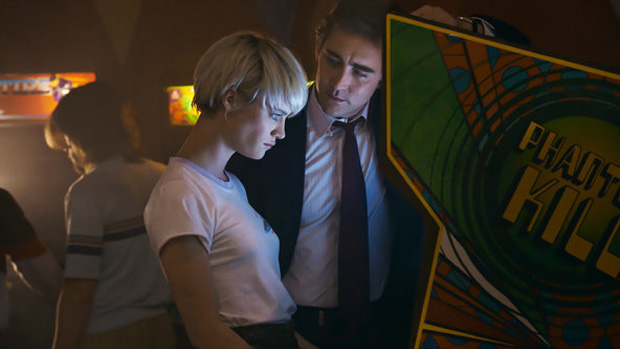 The series spans over ten parts and the viewers get to see the trio's ambitions, betrayals and greed happen alongside their main aim to build a revolutionary machine. The material itself could have been quite dry and dull but the program is peppered with enough plot twists and drama to keep it interesting. The two main problems are that the episodes could have been tightened and some of the dialogue could have been a bit more polished to seem a little more realistic than it currently is.
The special features are satisfactory. They include "inside the episode" segments where the cast and crew are interviewed as well as some short featurettes about recreating the period and paying homage to the tech giants, including the creation of the fictional company, Cardiff Electric. In part this series is styled to be like "Mad Man" but it doesn't quite reach those lofty heights. It's also not a patch on the recent, "Silicon Valley", which deals with some of the same issues (albeit in a contemporary environment) and in a more fun and comedic manner.
In all, "Halt & Catch Fire" has its moments and it's a good premise but it is let down by some minor flaws in its execution. One gets the sense that there is untapped potential to be found amongst these bits and bytes. But that said it still makes technology accessible and can entertain the audience with the story behind the innovators that influenced the technological boon and shaped the modern computing world of today.
DVD Details
Actors – Lee Pace, Scoot McNairy, Mackenzie Davis, Kerry Bishé, Toby Huss, David Wilson Barnes
Film Genre – TV Drama
Label – 20th Century Fox
Audio – English (Dolby Digital)
Running Time – 416
Aspect Ratio – 1.78:1
TV Standard – PAL
Rating – M
Primary Format – Movies/TV – DVD