Anime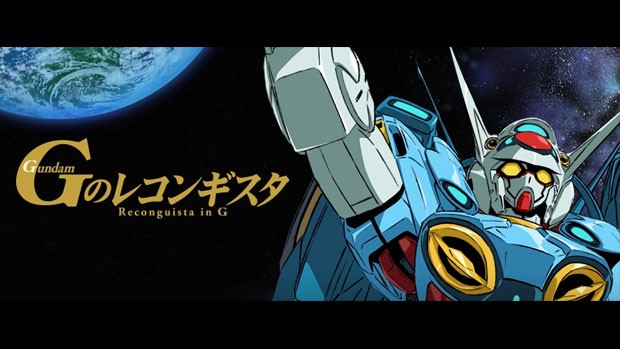 Published on March 21st, 2016 | by Tony Smith
Gundam Reconguista in G Part 1 DVD Review
Summary: Gundam Reconguista in G Part 1 on DVD almost reaches the heights of previous Gundam series!
Set in the distant future where mankind has conquered space, Gundam Reconguista in G Part 1 features the first 13-episodes of this Gundam Mech-inspired series. After the violence of the end of the Universal Century, man has prospered into a Golden Age where the unthinkable is now part of everyday life. However in order for Earth to remain a sustainable place for its inhabitants, the world is now powered by phonton batteries which are delivered planet side by the Capital Tower which beams into space.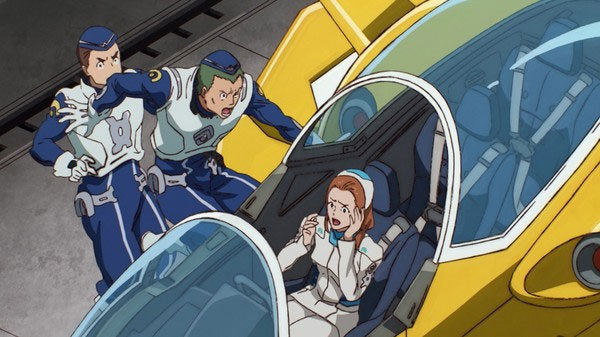 The protagonist of the series is Bellri Zenam, a young cadet who has been given the task of protecting the Capital Tower. However when things go awry, he discovers that those in power may not be what they seem which is when he defects to the enemy that is led by a space pirate called Aida Rayhunton.  Rayhunton also has access to Gundam or G-Self Mobile Unit. So when a G-Self Mobile Unit arrives on Earth, this Golden Age is now threatened and to make matters worse, this technology was outlawed in the previous war. Sure, it's a little clichéd and does contain quite a few anime stereotypes, I found the story an interesting mix of drama, action and humour.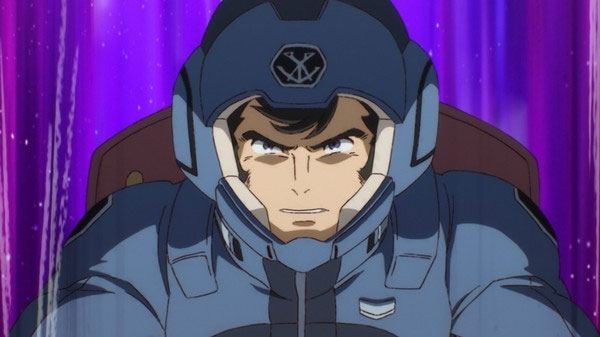 Although I enjoyed Gundam Reconguista in G Part 1 on DVD, I did feel that some of the plots and characters felt a little washed out. That is, for some particular episodes, things just felt messy and a little difficult to understand. Whether this was something that was lost in translation or the episodes themselves, I really couldn't put my finger on what was slightly askew. However for the most part, the characters were interesting and engaging, especially our protagonist Bellri Zenham. So after 13 episodes, I was craving for more and there's quite a few twists and turns that have not been answered in Part 1.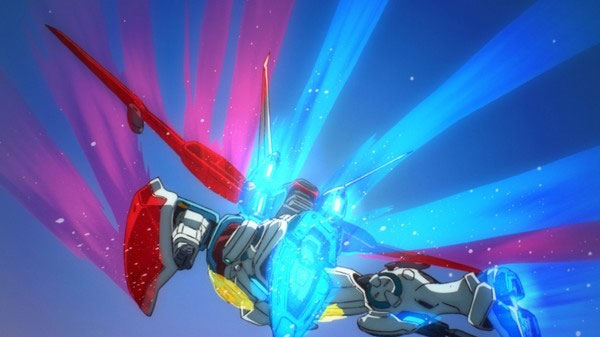 Video, Audio & Special Features
One of the true highlights of Gundam Reconguista in G Part 1 on DVD is the amazing stylised animation which is bursting with colour and some outstanding special effects. The battles are also well choreographed and I really dug the animation for the Gundams. Thankfully the CGI incorporated into the series doesn't become too entrenched with the animation that is sometimes a weakness in other anime titles. Audio is great and the soundtrack matches the story with some larger than life sound effects and relative good voice acting. As mentioned, dialogue however can be a touch confusing.
Special Features

Promotional Video
Textless Songs
Final Thoughts?
Gundam Reconguista in G Part 1 may not be your traditional Gundam series but it does have enough content in terms of story, characterisation, world-building and animation to keep fans of this genre entertained. The main story of Gundam Reconguista in G can become a little confusing at times which does divert and sometimes requires you to pay attention more.. However I did enjoy the characters of Gundam Reconguista, especially some of the more mysterious players in this battle the various factions.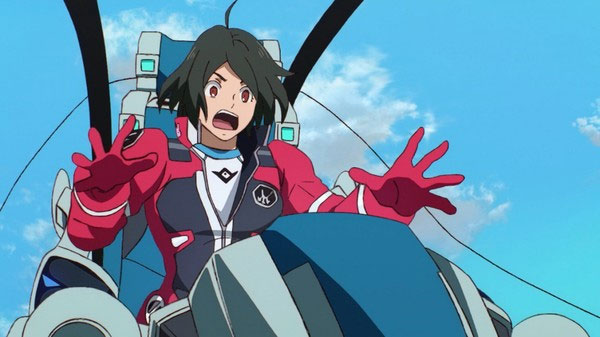 DVD Details
Film Genre – TV Anime
Label – Madman Entertainment
Audio – Japanese (Dolby Digital 2.0)
Subtitles – English
Running Time – 325
Aspect Ratio – 1.78:1
Region Coding – 4
TV Standard – PAL
Rating – PG
Year of Release – 2014
Primary Format – Movies/TV – DVD