Lifestyle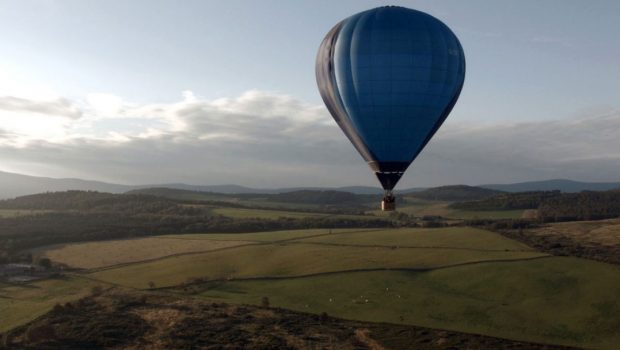 Published on October 8th, 2016 | by Natalie Salvo
Glorious Gardens From Above Volume 2 DVD Review
Summary: This series is like one large garden party. Horticulturist, Christine Walkden is an informative and down to earth presenter who takes us on a fun romp through enchanted gardens and forests.
"Glorious Gardens From Above Volume Two" does what it says on the tin. It is a gardening program that is set in the U.K. that grants us access to breath-taking, birds eye views as well as rolling up the metaphorical sleeves and getting your hands dirty as you get amongst it. This is all testament to presenter, Christine Walkden's warm and down-to-earth presenting style.
Walkden is no stranger to gardening. She's a horticulturist by trade and she studied at the Lancashire College of Agriculture. She's had postings that have included working in Kew's Royal Botanic Gardens as well as on-screen presenting roles in various BBC horticultural programs. This current series mixes elements of the handy tips and tricks of a traditional gardening program as well as interesting interviews and rich facts about the history of the gardens it features, as well as the work that goes into keeping these maintained.
In this second volume Walkden travels through Scotland, Gloucestershire, Cumbria, Staffordshire, Norfolk, Hampshire and Aberdeenshire. Along the way she visits the Royal Botanic Gardens as well as Castle gardens and estates that are surrounded by stately homes. Walkden also visits community and neighbourhood gardens and she brings the same level of enthusiasm to these smaller projects as to the vast estates. It doesn't matter if Walkden is wandering amongst grand topiaries, flowers, hedges and rockeries or she's speaking to individuals growing humble fruits and vegetables in glass houses. The common theme is that it's obvious that Walkden has more than a green thumb, she also has a green heart. In every episode Walkden also takes time to pay tribute to an important person who has contributed to the upkeep and wellbeing of the featured garden.
"Glorious Gardens From Above" is a celebration of all things green and is basically one large garden party. It's an informative program where Walkden takes time to describe a different plant, flower or tree as well as providing the history and context for each garden, including showing its influence on others and the contribution it has made to society in general. Walkden is a no-nonsense presenter who is extremely knowledgeable about her craft and offers some great insights into gardening. The fact she also presents this alongside some million dollar views makes this not unlike a romp through an enchanted forest with Walkden playing the role of fairy godmother.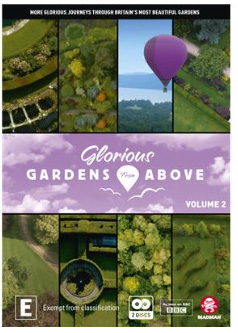 DVD Details
Film Genre – TV Lifestyle
Label – Madman Entertainment
Audio – English (Dolby Digital)
Running Time – 315
Aspect Ratio – 1.78:1
Region Coding – 4
TV Standard – PAL
Rating – E
Consumer Advice Line – Exempt from classification
Year of Release – 2014
Primary Format – Movies/TV – DVD