Drama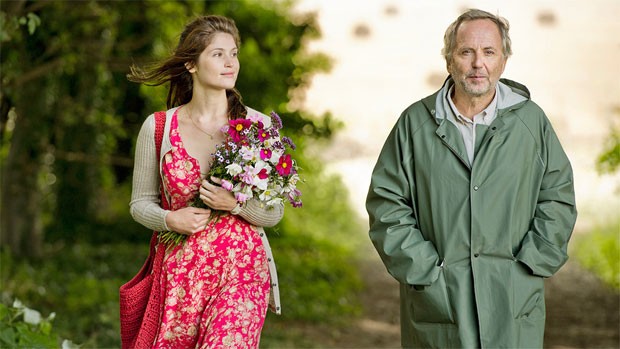 Published on October 15th, 2015 | by Natalie Salvo
Gemma Bovery DVD Review
Summary: "Gemma Bovery" could have been a very clever and witty satire drawing on the graphic novel and the classic book. Instead it all looks rather pretty but it really lacks any substance
The film, "Gemma Bovery" tackles the question of whether life can imitate art. Or at least whether some characters in a story can have similar experiences to their literary namesakes. This French and English film has some good moments but for the most part it feels too uneven and unfocused to really cut through.
The filmmaker behind the excellent, "Coco Avant Chanel", Anne Fontaine directs this adaptation of a graphic novel by Posy Simmonds. This comic was in turn based on the literary classic, "Madame Bovary" by Gustave Flaubert. This film is not the first time that Simmonds' books have been adapted for the big screen, as we've previously seen "Tamara Drewe" which was based on Thomas Hardy's "Far from the Madding Crowd".
Fabrice Luchini stars as Martin Joubert, a literary lover and former publisher who has returned to Normandy to work in his father's bakery. He has a no-nonsense wife (Isabelle Candelier) and a disappointing son (Kacey Mottet Klein). Joubert is disheartened by his son because the teen only wants to play computer games and watch TV. But despite this, Joubert was a rather contented man and relatively happy in his marriage but this changes with the arrival of some new neighbours.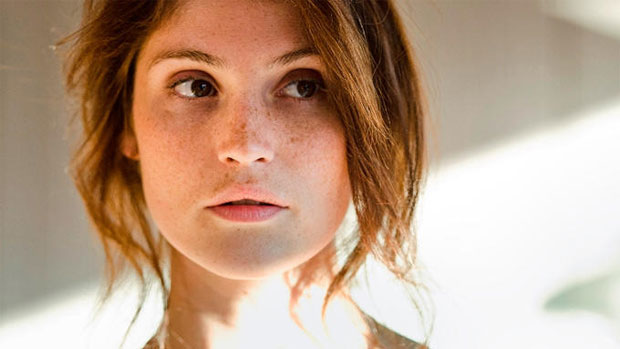 Gemma Bovery (the beautiful Gemma Arterton from "Tamara Drewe") and her husband Charles (Jason Flemyng ("The Curious Case of Benjamin Button") move to a small, French provincial town, just across the road from the Joubert house. Joubert becomes infatuated and obsessed with Gemma and fears she will become just like the literary character her name resembles. It's a self-fulfilling prophecy and it's not long before Gemma becomes an adulterer and has a few extramarital relationships.
This quirky film can't decide whether it's going to be a rom-com, cautionary tale, tragedy, some food porn or an adaption. Instead it seems to be a difficult mish-mash of different styles, leaving the final proceedings feeling really unfocused. Bovery's life is shown in detail to represent the boredom she feels, but it doesn't really tell us much and feels so pointless. There's a moment in the film where Joubert says "Nothing happens but it's interesting" when describing Flaubert's work, but in this case only half of the statement is true.
"Gemma Bovery" could have been a very clever and witty satire drawing on the graphic novel and the classic book. Instead it all looks rather pretty but it really lacks any substance. The whole thing feels too empty and ordinary and at the end Gemma still feels as mysterious as ever. In all, this light-hearted look at love and all of its trapping is an uneven tragicomedy that tries to do too much and really fails to do anything properly.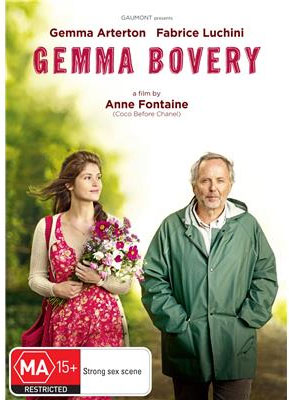 DVD Details
Director – Anne Fontaine
Actors – Fabrice Luchini/Gemma Arterton/Jason Flemyng/Isabelle Candelier/Niels Schneider/Mel Raido
Film Genre – World Cinema
Label – Shock
Audio – French (Dolby Digital 5.1)
Subtitles – English
Running Time – 99
Aspect Ratio – 1.78:1
Region Coding – 4
TV Standard – PAL
Rating – MA15+
Year of Release – 2014
Primary Format – Movies/TV – DVD