Anime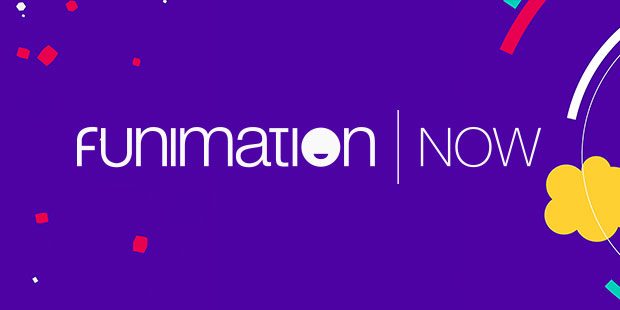 Published on April 12th, 2017 | by Admin
Funimation brings amazing anime to fans in Australia and New Zealand; launching local streaming service
SYDNEY, Australia — Wednesday 12 April, 2017 — Funimation Entertainment, the globally recognised 'go-to' destination for extraordinary anime, has today officially launched in the Australia market – just in time for the school holidays, and the commencement of new seasons of many popular anime series.
From today, approximately 225 anime series – more than 5,000 hours of content – from Funimation's extensive library will be immediately available to subscribers with more titles to be continuously added. Subscribers will enjoy the best in English SimulDub™ episodes and exclusive titles including the new hit series "My Hero Academia."
The service, FunimationNow, offers prospective subscribers a 30-day free trial to experience all the anime shows and movies available in ad-free and in HD quality – anytime and anywhere via computer, tablet, mobile device and gaming console. After the trial, the service cost is just A$5.99 per month.
"Our entry into the Australian and New Zealand market, following our launch into U.K. and Ireland in 2016, is the next step in Funimation's strategic global expansion," said Mike DuBoise, EVP and COO of Funimation. "After years of sub-licensing our shows into the Australia and New Zealand market, we are thrilled to now connect directly to the passionate anime fans there with the launch of FunimationNow as the new home for English SimulDub anime – offering exclusive access to such hit series like 'My Hero Academia.'"
With a 22+ year history in the U.S. and Canada, Funimation spent 2016 developing its FunimationNow immersive streaming service including apps for all major mobile devices and consoles as well as an all-new advanced video delivery platform. The company is progressively targeting other English-speaking countries around the world. Funimation expanded its service to England and Ireland early last year.
Key to Funimation's success in anime streaming has been its speed to market advantage in dubbing. With its integrated in-house studio, the company can produce new English SimulDub episodes in as little as two weeks after the original Japanese broadcast. This is a capability that currently no other anime streaming providers can match. Many of Funimation's English voice over artists, such as Christopher Sabat and Monica Rial, have become celebrities within with the world of anime, with substantial fan and social media followings.
"We believe that Funimation offers the most immersive anime experience available and we're excited to bring this to Australia and New Zealand," said Gen Fukunaga, Founder and CEO of Funimation. "With FunimationNow, subscribers can watch anime on every device, from TV and desktop to mobile and console. Fans can truly watch what they want, when they want and wherever they are."
FunimationNow is part of Funimation's omnichannel strategy, which includes home entertainment, theatrical distribution and broadcast television and direct to consumer. The company will be making additional announcements as it expands its omnichannel approach outside North America.
FunimationNow is available now in Australia on iOS, Android, Amazon Fire TV, Xbox 360 and via Funimation.com. Mobile apps are compatible with Chromecast. Additional devices and gaming consoles will be added in the future.