Cosplay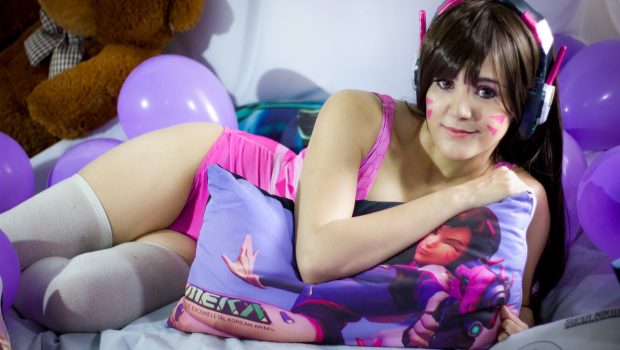 Published on March 20th, 2017 | by admin
Francine Caroline Cosplay Interview
We talk to Brazilian cosplayer Francine about all things COSPLAY!
Welcome to Impulse Gamer Francine, so how did you get involved in cosplay?
A friend introduced me to this universe and since 2008 I have dedicate myself to cosplay.
Who was your first character and why did you choose them?
It was Haruno Sakura from Naruto Shippuden. I've always liked the character, her determination and the way she struggles for what she wants.
What do you LOVE about cosplay?
The fun, especially the affection that some people give us. It's very gratifying.
Tell us two things that annoy you about cosplay?
Prejudice and slander. Some people really feel uncomfortable in seeing other people happy.
If you could pick your top three cosplayers, who would they be and why?
Jean WanWan, Giu Hellsing and Kinpatsu. I love their work, always working on the details and surprising me.
What's been your hardest cosplay so far?
Zero from Drakengard 3. There were many details, from the clothes to the wig and the weapons, but the result was very satisfying.
Who do you hope to cosplay in 2017 and beyond?
Felicia (Darkstalkers), 2B (Nier: Automata) and more Fate Grand Order characters!
If you had unlimited money and time, which character would you create and why?
I would cosplay characters with large armor and do photoshoots in many different places. I think it's no use doing a beautiful cosplay and not having cool pictures to keep from remembering.
What's the coolest thing you own?
My cosplay contest trophies. I'm very proud to show them to other people.
Geekiest?
I do not own many, but I have a lot of love for my figure of Knowing.
Who are some other cosplayers that you look up to?
Li Kovacs and Disharmonica … but it's an endless list!
Lastly, if you could have one super power what would it be and why?
Earth and being able to control lava as well. I am not a future geologist by any chance but I really love our little planet and its changes.
Francine Caroline Social Media
@francinecosplay
Facebook: https://www.facebook.com/francinecosplay/
Patreon: http://www.patreon.com/francinecaroline
Instagram: francine_caroline