Documentary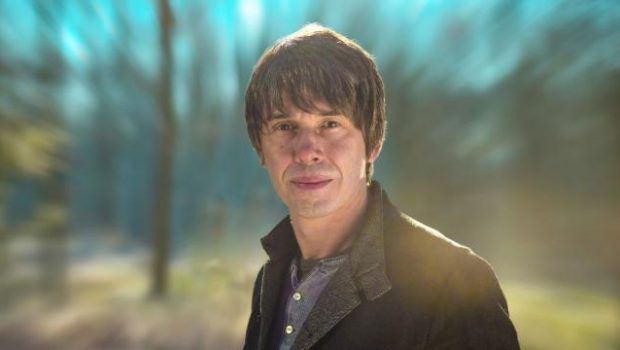 Published on October 27th, 2016 | by Natalie Salvo
Forces of Nature DVD Review
Summary: "Forces of Nature" celebrates the complicated, everyday world and natural phenomena. Professor Brian Cox explains difficult concepts in a fun and entertaining way.
In "Forces of Nature" Professor Brian Cox answers the questions a child is likely to ask you. Why is every snowflake different? Why are honeycombs made up of hexagons? What is motion, etc.? This documentary series takes a leaf out of David Attenborough's book by combining stunning natural scenes (where the high-definition video alone is worthy of a six out of five rating) and a learned presenter who can explain things in a relatively easy way.
This four part series is an ambitious one where the audience gets to traverse around the globe and watch the Northern Lights in one segment, to some volcanoes in Indonesia elsewhere and even the Serengeti Plains and some cliffs in Nepal. For the most part, Cox takes a back-seat and allows the mesmerising footage to speak for itself. When Cox does offer commentary and pieces to camera it is to use biology and physics to explain things like gravity, electromagnetism and symmetry in nature, as well as ways we can understand the universe and all its forces.
Professor Cox is an excellent presenter. It is obvious that he is a scientist who is passionate about his craft. It's also apparent that he's a great teacher. There is no doubt that this man knows what he's talking about because "Forces of Nature" proves he is able to describe quite complex phenomena in a gentle, easy-to-understand way.
"Forces of Nature" is divided into programs about shape, colour, motion and elements. It is all about celebrating the complicated, everyday world and natural phenomena in general. This should be essential viewing to everyone as it strikes the perfect balance between information, entertainment and education. Professor Cox loves and enjoys celebrating science and it's only natural that you should feel the same way too.
DVD Details
Film Genre – TV Documentary
Label – BBC
Audio – English (Dolby Digital 2.0)
Subtitles – English
Running Time – 230
Aspect Ratio – 1.78:1
Region Coding – 4
TV Standard – PAL
Rating – PG
Consumer Advice – Mild themes
Year of Release – 2016
Primary Format – Movies/TV – DVD