Drama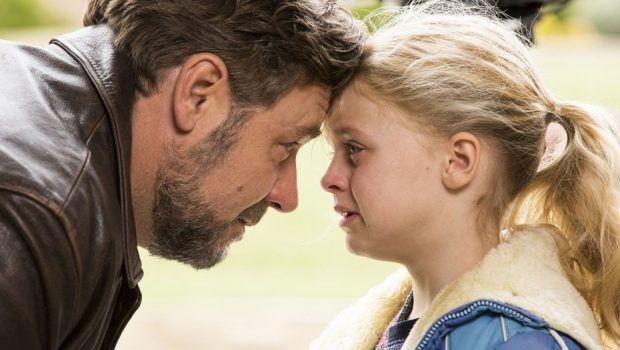 Published on September 17th, 2016 | by Natalie Salvo
Fathers & Daughters DVD Review
Summary: Fathers & Daughters is a prosaic family drama that seems like a better idea on paper rather than the reality that is delivered in this film.
"Fathers & Daughters" is a sentimental film that shares a few things in common with a Nicholas Sparks movie. The story is a rather saccharine one where the love between a father and a young daughter and the same girl when she is all grown up with her new beau is explored and marked by some tragedies. This film ultimately tackles one too many stories and is a bit too smultzy for its own good.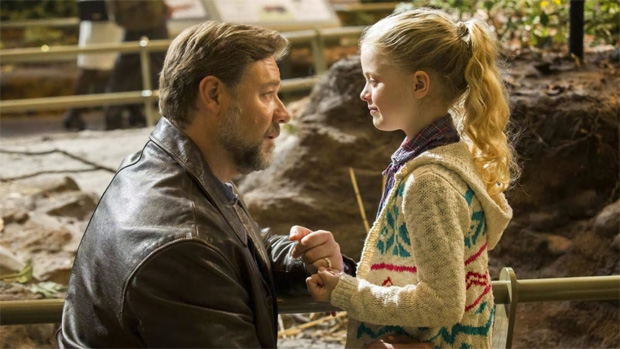 The film begins in New York City in 1989. A gifted Pulitzer-Prize winning author (Russell Crowe) is involved in a car accident. His wife is killed and he is left facing the prospect of being a single father to his cute five year old daughter, Katie AKA "Potato Chip" (Kylie Rogers.) He also has to grieve and deal with other issues like epilepsy and challenges to his right for custody.
The story then flashes forward to 2014 where Katie is all grown-up and played by the gorgeous, Amanda Seyfried. Katie is becoming a therapist but she also has a very self-destructive streak. By day she forges a relationship with her young patient Lucy (Quvenzhané Wallis.) The latter is an intense mute girl who has some trust issues. But Katie wins her over by taking her to the park and coming out with crazy clangers like saying she wants to come back to life as a duck! In the evenings Katie drinks excessively and has one night stands with creepy men. Classy.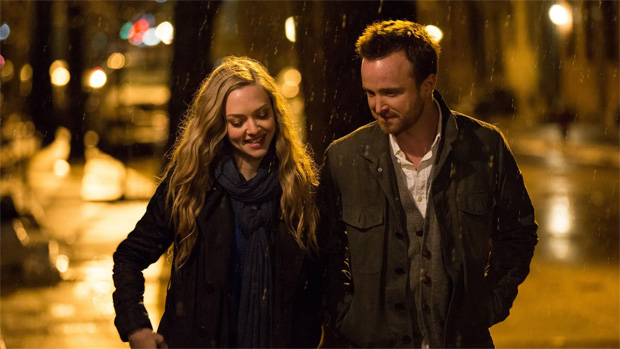 Katie looks like she is set on a downward spiral until she meets a fan of her father's work (Aaron Paul "Breaking Bad".) The pair start dating and their relationship has the expected ups and downs. This film also includes cameos from Octavia Spencer as Katie's boss and Jane Fonda as a literary agent for Katie's father. These supporting characters are rather underdeveloped and they seem rather cursory.
This story of a troubled writer grappling with his own demons as well as his adult daughter dealing with a fair share of her own seem on paper to be a decent enough premise. But in reality, this story lacks drama and tension. This then leaves the film feeling quite hollow and disposable. Fathers & Daughters ultimately has some good moments and some fine performances but the complete portrait is of one unconvincing family melodrama.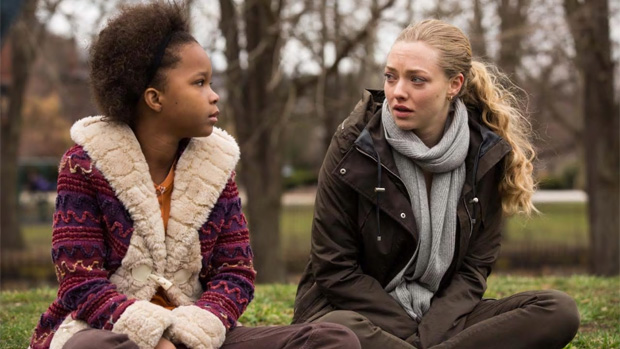 DVD Details
Director – Gabriele Muccino
Actors – Russell Crowe, Amanda Seyfried, Aaron Paul, Diane Kruger, Quvenzhané Wallis, Bruce Greenwood, Jane Fonda, Octavia Spencer
Film Genre – Drama
Label – 20th Century Fox
Audio – English (Dolby Digital 5.1)
Subtitles – English
Running Time – 111
Aspect Ratio – 2.40:1
Region Coding – 4
TV Standard – PAL
Rating – M
Consumer Advice Line – Sex scenes, sexual references and infrequent coarse language
Year of Release – 2015
Primary Format – Movies/TV – DVD