Crime & Thriller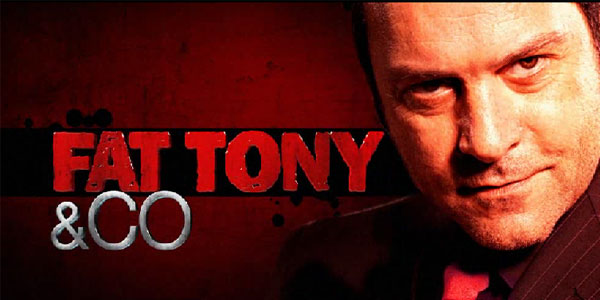 Published on March 27th, 2014 | by admin
FAT TONY & CO. UNCUT – Release Date Change
Available on UltraViolet™ Blu-ray and UltraViolet DVD April 9 Also available on iTunes
Featuring over 25 minutes of exclusive bonus content, including deleted scenes and the full unedited episodes which were too hot for television, FAT TONY & CO. is available to own on April 9 – uncensored & uncut.
FAT TONY & CO., the brand-new production from Screentime, a Banijay Group company tells the story of Australia's most successful drug baron, from the day he quit cooking pizza in favour of cooking drugs, to the heyday of his multi-million dollar drug empire, all the way through to his arrest in an Athens café and his whopping 22-year sentence in Victoria's maximum security prison.
Already a key player on the Australian drug scene in his own right, Fat Tony becomes more deeply embroiled in the underworld as he joins forces with up-and-coming drug dealer Carl Williams. He strikes an uneasy truce with the Carlton Crew, the territorial and dangerous royalty of the Melbourne underworld, even doing business from time to time with the Moran family. With his three brothers and Carl Williams, Tony expands his drug empire into a multi-million dollar industry, all the while investing his profits in honest bricks and mortar, determined to leave a legacy for the family and the city that he loves.
However, the burning tension between Carl and the Carlton Crew is quickly devolving into all-out war – the Melbourne Gangland War that would eventually claim some thirty lives. Tony is losing control of his well-ordered operation, and is finding it harder and harder to remain a neutral businessman. But Tony isn't like other underworld figures – he always has a plan and an eye to the future, even when it seems like the police have closed every door to him.
The ambition and drive that it took for Tony Mokbel to rise from a suburban pizza shop owner to Australia's most wanted man was matched only by the sheer determination of the police in their ten-year battle to shut Fat Tony down. The Victorian and Federal police undertook a marathon attempt to bring him to justice, spanning countless arrests, legal battles and the downfall of more than one corrupt officer.
FAT TONY & CO. is the story of Tony Mokbel; how he grew entangled with the country's most notorious underworld figures, how he built his massive fortune, and how he became a fugitive on a yacht bound for Greece, desperate to escape mounting criminal law battles.
• As Seen on Nine • Released: 9 April • Rating: MA15+ • Episodes: 9 • Duration: 385 Mins •
• DVD $49.95, 3 Discs • BD: $49.95, 2 Discs •
• iTunes Episodes: $2.99 SD / $3.49 HD • iTunes Season Pass $25.99 SD / $30.99 HD •