Sci-Fi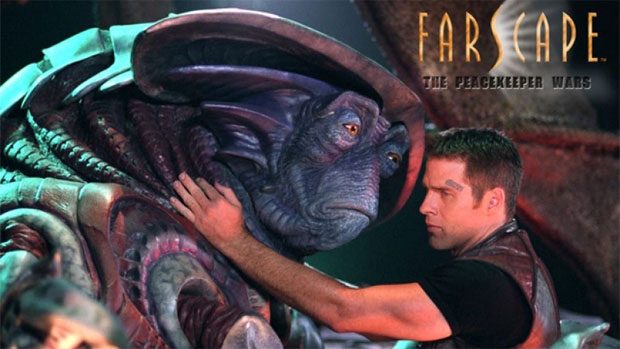 Published on February 19th, 2017 | by Tony Smith
Farscape: The Peacekeeper Wars Digitally Remastered DVD Review
The 1990's was the Golden Age of TV science fiction which included hit shows such as Babylon 5, Stargate SG-1 and of course Star Trek the Next Generation plus its two spin-offs. It was a great time to be a sci-fi fan. Another one of these greats was Farscape that had similarities to Buck Rogers which centered around astronaut John Crichton (Ben Browder) who was thrust to the other side of the universe where he encounters a whole new existence from aliens to political intrigue and even ancient beings which makes for perfect sci-fi television. However unlike the aforementioned science fiction TV shows, Farscape unfortunately never reached the same level of popularity and its five season run ended prematurely with just four. Thankfully the producers managed to send off the Farscape universe with a much needed follow-up and this follow-up was Farscape: The Peacekeeper Wars that neatly (almost) concluded this amazing sci-fi series.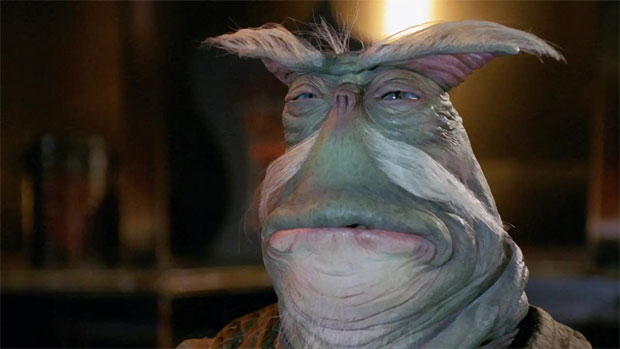 One of the major themes in Farscape was the nefarious Scarran Empire who strives to be the dominant force throughout the galaxy and as a result, those who did not bow to their supremacy were either wiped out or enslaved and The Peacekeeper Wars is the conclusion to this story. Those who stand in the way of the Scarran Empire are the Peacekeepers (they're not the best people either) but over time, their fleet and control of the galaxy is shrinking and they are starting to lose the war. This is where human John Crichton and his crew of the living ship Moya come into the play and he may hold the answers to finally defeating the Scarrans but there is a price. This price is the wormhole knowledge that Crichton holds which could be turned against their enemies and unfortunately his arch-nemesis, Scorpius (Wayne Pygram) also knows that this may be the only way but is our astronaut willing to make a deal with the devil. Thankfully for Crichton, he is joined by ex-Peacekeeper and bad girl Aeryn Sun (Claudia Black), warrior alien Ka D'Argo (Anthony Simcoe), Chiana (Gigi Edgley), Dominar Rygel (Jonathan Hardy) and Pilot (Lani John Tupu) plus other key players such as Stark (Paul Goddard) and Jool (Tammy Macintosh).
Compared to seasons 1 to 4 of Farscape, the stakes of The Peacekeeper Wars are considerably higher because the survival of the galaxy is at stake here. Needless to say, we get to see some spectacular battles and some great story twists, particularly from the main characters. The highlight of this story is definitely Crichton who is played exceptionally well by Ben Browder and even though he plays the wise guy and at times reckless hero, it's just a joy watching him grow as a character. However he is also fighting for his unborn child with Aeryn who share some heartfelt moments through this story. Another favourite of mine is Scorpius who is the wildcard in this story and even though his motivation is for himself, the writers really make you question whether he has changed or what else is he hiding. Given the relatively short running time of this final Farscape story, some characters don't get to shine as much as they did in the series such as Rygel XV or D'Argo but nonetheless, it's still fantastic that we got to experience them again without the unfinished questions of season 4.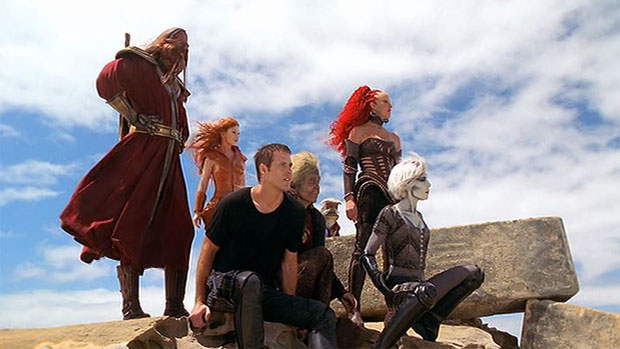 Video, Audio &  Special Features
This release of Farscape: The Peacekeepers Wars has been digitally remastered which boasts improved quality when compared to the original TV series. Images appear sharper, colours more vibrant and overall it's a decent release on DVD. However with this added quality, the special effects do stand out more and sometimes not in a good way. Audio supports Dolby Digital and for special features, we get some deleted scenes which are okay plus the trailer. All in all, it's a good release for DVD.
Final Thoughts?
Farscape: Peace Keeper Wars is a fitting conclusion to this series and although some questions were answered from the previous seasons, there are also ones that were not and furthermore, even some new questions were posed. Even so, it was an enjoyable story with some great world building and more importantly revisiting these characters again who were abruptly taken off our TV screens back in the Golden Age of Science Fiction. So if you're a Farscape fan, this release is certainly for you with some exceptional story telling (even though a little was clichéd and predictable) and great special effects for its time. Just be warned that with such high stakes, expect a few casualties!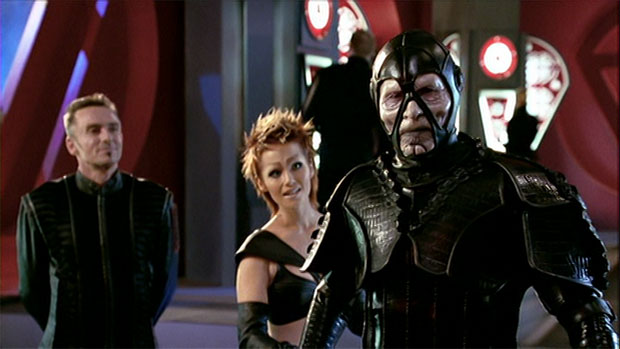 DVD Details
Actors – Raelee Hill, Melissa Jaffer, Paul Goddard, Tammy Macintosh
Film Genre – TV Sci-Fi
Label – Via Vision Entertainment
Running Time – 182
Aspect Ratio – 1.77:1
Region Coding – 4
TV Standard – PAL
Rating – M
Consumer Advice – Medium level violence
Year of Release – 2004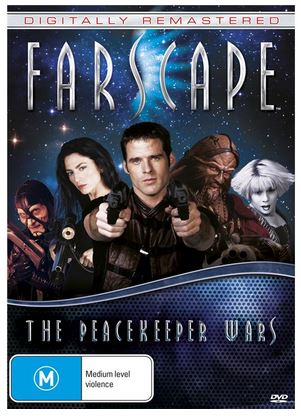 DVD Details
Actors – Raelee Hill, Melissa Jaffer, Paul Goddard, Tammy Macintosh
Film Genre – TV Sci-Fi
Label – Via Vision Entertainment
Running Time – 182
Aspect Ratio – 1.77:1
Region Coding – 4
TV Standard – PAL
Rating – M
Consumer Advice – Medium level violence
Year of Release – 2004
Primary Format – Movies/TV – DVD