Sci-Fi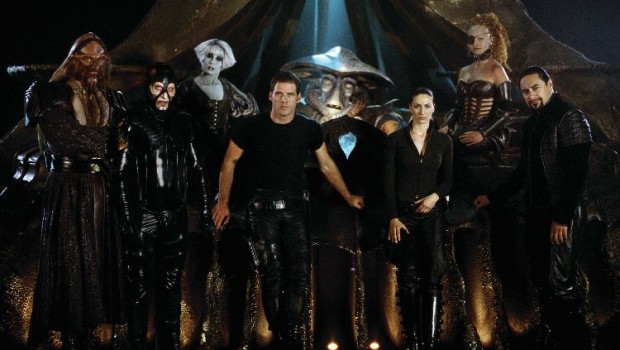 Published on October 12th, 2015 | by Jeff O'Neil
Farscape the Complete Season Four DVD Review
Summary: Farscape the Complete Season Four on DVD is another spectacular release of this classic sci-fi series
Farscape Season 4 is finally available on DVD in Australia that follows the adventures of a United States astronaut who was flung across the galaxy when his vessel entered a wormhole. Along the way, Crichton (Ben Bowder) met a group of colourful collection of aliens and "humans" as they were drawn into his troubles and vice versa while the nefarious Scorpius (Wayne Pygram) attempted to steal (sometimes quite violently) the information of the ancients from his memory. It was classic a sci-fi tale and Season 4 successfully revisits this amazing universe that kept getting better and better as the series progressed.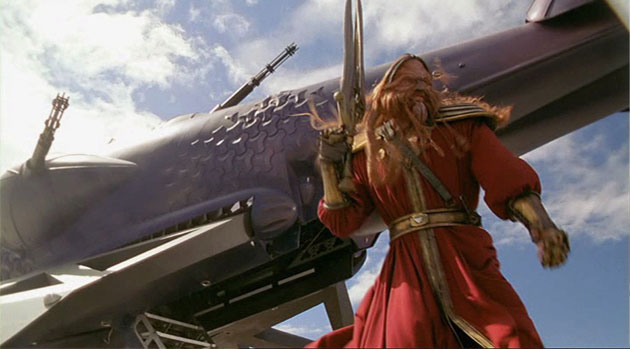 After the cliff hanger ending of season 3, this current instalment of Farscape commences several months later which sees Crichton a shattered man as he attempts to unlock the secret of the ancients and with that, a way home to Earth. It is not long that Crichton is once again reunited with his old friends that include Chiana (Gigi Edgley), Rygel (Jonathan Hardy) and Aeryn (Claudia Black) plus Ka D'Argo (Anthony Simcoe). However those interfering Peacekeepers are not far behind which once again cause chaos for the crew of Moya.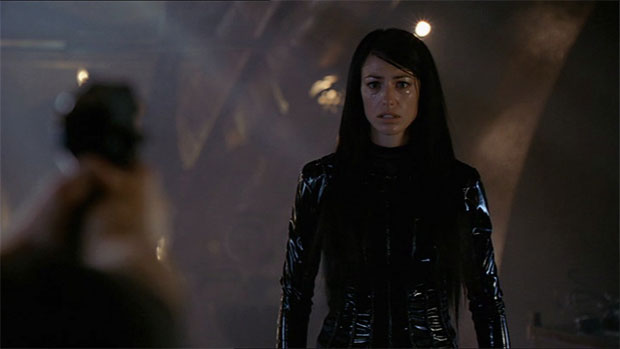 However like all good sci-fi productions, there's plenty of action and interesting plots to really draw the viewer into season 4 with a fun almost "Star Trek" like visit to planet Earth. We also learn more about the living ship Moya, a Leviathan who has been their protector and transport since series one.
The series ends with a wormhole leading to Earth but are there really any happy endings on Farscape? Well, if you're a fan, then you just have to buy the DVD or Blu-ray and find out because Scarrans are always a thorn in the side of Moya and her crew. This collection of Farscape Season contains all 22 episodes that is presented on 6-discs and runs at a whopping 1060 minutes.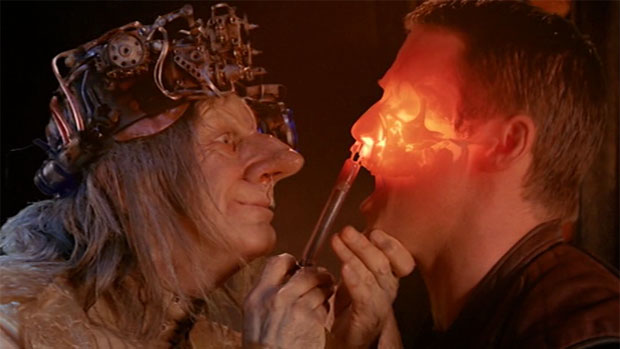 In terms of episodes, Farscape Season 4 had its ups and downs but there's a few twists along the way such as new aliens who may assist Crichton to bouts of "space madness" and of course a very entertaining and emotional journey to planet Earth. There's also some additional character development of both the heroes and the villains, especially Scorpius and "Pilot" who controls Moya.
Farscape Episode Listing
Crichton Kicks (Part 2)
What Was Lost (Part 1): Sacrifice
What Was Lost (Part 2): Resurrection
Lava's a Many Splendored Thing
Promises
Natural Election
John Quixote
I Shrink Therefore I Am
A Prefect Murder
Coup By Clam
Unrealized Reality (Part 1)
Kansas (Part 2)
Terra Firma (Part 3)
Twice Shy
Mental as Anything
Bringing Home the Beacon
A Constellation of Doubt
Prayer
We're So Screwed (Part 1): Fetal Attraction
We're So Screwed (Part 2): Hot to Katratzi
We're So Screwed (Part 3): La Bomba
Bad Timing
All in all, it's an enjoyable season with plenty of action, good acting and some decent special effects from a much simpler time. I always liked the incorporation of puppets into this sci-fi series because it just gave it a different angle then something like Star Trek or Stargate.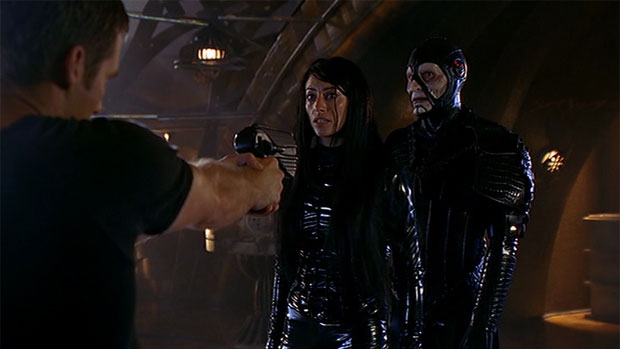 Video, Audio & Special Features
With a widescreen presentation, Farscape 4 does boast some impressive quality considering its age, however with that in mind and with modern televisions, the special effects do stand out more. As a result, this makes the special effects look a little fake but nonetheless, the video quality is good for its age. Audio supports a Dolby Digital 5.1 track that boasts good levels that is well balanced with the dialogue, sound and music.
It's definitely a series that should be listened through surround sound in order to experience the full Farscape story. For special features, we get a great recap of the Farscape series, a farewell and featurettes about the visual effects and saving Farscape. There's five audio commentaries which are great, particularly if you're a fan of the series and some interesting deleted scenes.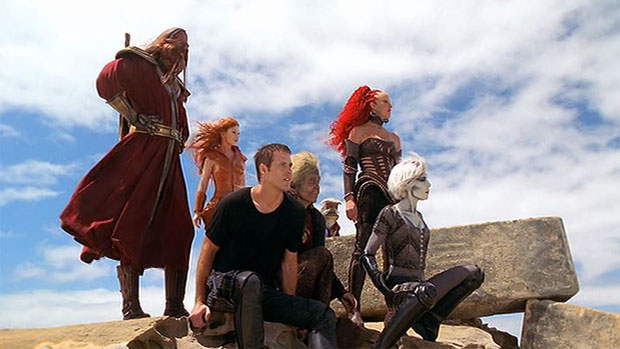 Final Thoughts?
Even though this is the final season of Farscape, this collection does answer quite a few questions from the mythology but also leaves many unanswered. Thankfully the mini-series called the Peace Keeper Wars helped finalise this amazing sci-fi series from the late 90's that also proved that this genre could be created in Australia (even successfully) and offer the world something quite unique in terms of space fantasy.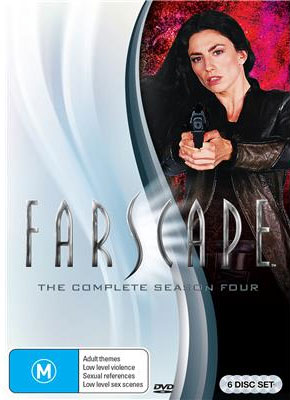 DVD Details
Film Genre – TV Sci-Fi
Label – Via Vision Entertainment
Audio – English (Dolby Digital)
Running Time – 1060
Aspect Ratio – 1.78:1
Region Coding – 4
TV Standard – PAL
Rating – M
Year of Release – 2003
Primary Format – Movies/TV – DVD