Drama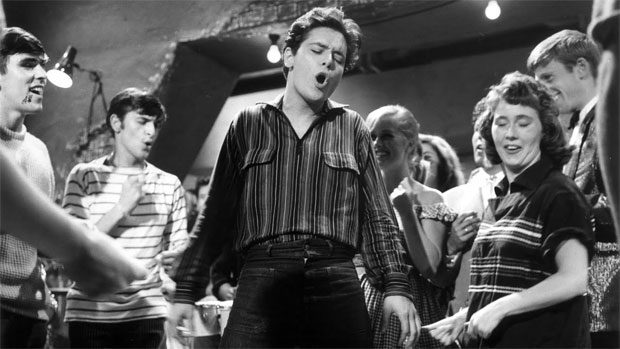 Published on September 2nd, 2016 | by Natalie Salvo
Expresso Bongo DVD Review
Summary: "Expresso Bongo" is a quirky and nostalgic black and white film. Like the Elvis movies of the period, it's really just an avenue to promote Cliff Richard and The Shadows.
In a period when the term "teenager" was only recently coined, there were films that were designed and marketed towards the "youth" of the day. A film with one of the silliest titles in history, "Expresso Bongo" was one such film. Like the Elvis Presley movies of the time, it was really just a vehicle to promote and showcase Cliff Richard and The Shadows and to render them on the silver screen. In 2016 the film is ultimately a rather dated and lightweight musical.
The story is about a talent scout/impresario named Johnny Jackson (Lawrence Harvey) who is down on his luck. This is a man who is a rather fast-talking, silver-tongued and charismatic individual. He's ignorant to the talents of his stripper girlfriend (Sylvia Syms.) One day the pair visit a local coffee shop. It is here that Jackson discovers Bert Rudge (Sir Cliff Richard.) The latter is only a kid playing the bongos but he has a great talent and a certain "it" quality.
Jackson talks Rudge into signing a contract so that he can become Rudge's manager. They agree on an eye-watering 50/50 split. Rudge is naïve but happy to give up his fairground job and to adopt the stage name, Bongo Herbert. It is pretty obvious in this film that Cliff Richard has not acted very much. His performance is quite average because while he captures the doe-eyed innocence of his character rather well, you can't help but feel like this character wasn't that big a stretch for him. It's obvious that he is a singer and musician through and through.
This story also features some opportunistic supporting characters including a record label executive (Meier Tzelniker) and a fading vaudeville artist named Dixie Collins (Yolande Donlan.) They too want to exploit Herbert's talent. These sorts of things were quite commonplace for the time- there are lots of artists who suffered from terrible contracts and middle men exploiting their talents.
"Expresso Bongo" was originally a theatre show written by Wolf Mankowitz and Julian More. It was originally intended as a satire or spoof on the record industry however a lot of this commentary appears to have been lost as the story made the leap from the theatre to the silver screen. There were also some changes with the music/songs and a lot of what is left behind is rather average. In fact the numbers that Richard sings require a large suspension of disbelief in order to be convinced that they would have actually have catapulted him into teen idol territory.
The DVD includes various special features including a trailer, alternative scenes/sequences and a gallery of stills posters and promo material from the time. There are also two film shorts included. "Youth Club" is a documentary that is pretty self-explanatory while Michael Winner makes his directorial debut in "The Square," a film about an old man who is coming to grips with the changes that are occurring in his neighbourhood.
"Expresso Bongo" is a quirky black and white film that is full of good manners and nostalgia. This send up of youth culture is rather dated and the plot is a tad flimsy and banal. This film is ultimately something either your mother or grandmother would enjoy because it would help her remember the period when she was young. And while it has its moments there are other aspects that seem like they were a little too confined to a cupboard drawer in the past.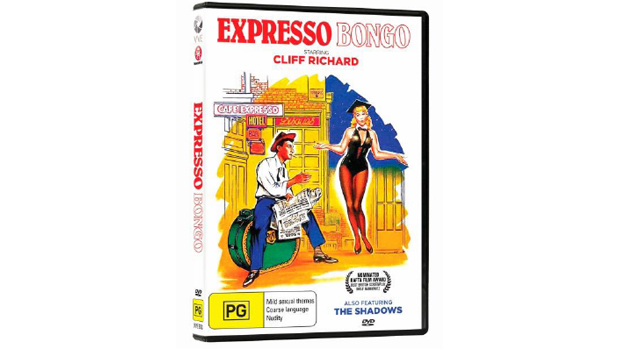 DVD Details
Director – Val Guest
Actors – Cliff Richard, Laurence Harvey, Sylvia Syms, Yolande Donlan
Film Genre – Drama
Label – Via Vision Entertainment
Audio – English (Dolby Digital 2.0)
Running Time – 111
Aspect Ratio – 1.33:1
Region Coding – 4
TV Standard – PAL
Rating – PG
Consumer Advice Line – Mild sexual themes, coarse language and nudity
Year of Release – 1959
Primary Format – Movies/TV – DVD