Cosplay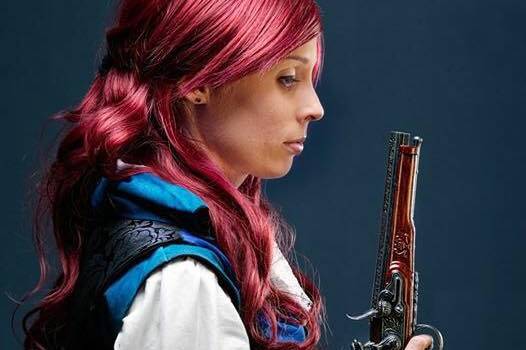 Published on March 30th, 2018 | by Admin
Emily Gayle Cosplay Interview
We catch-up with Australian Emily Gayle to talk cosplay and all things cool!
Welcome to Impulse Gamer Emily, so tell us what drew you to Cosplay?
I started when I had finished High School. I was at Uni studying and had all this extra time on my hands. I saw this funny looking hobby and decided to give it a try.
10 years later and I still love it.
What is my Favourite aspect of cosplay?
The challenge.
I love falling in love with characters and figuring out how to bring them to life. No matter if it is fabric or foam or both, I love the challenge of putting it all together. Then at the end walking around being recognised and complemented makes facing the challenge all that more rewardibng.
Who was your first character that you cosplayed and when you first saw yourself in the mirror, what did you think?
The first character was Gunner Yuna from FFX-2.
At the time I thought I looked awesome, I was so proud of myself. I loved the way it fit and looked altogether and all done without a sewing machine.
Looking back at it now is a different story.
Which character has been your favourite cosplay so far?

It is a toss-up between Astrid from How To Train Your Dragon 2 and Noctis from FFXV. I love both the characters and the cosplays for different reasons. Noctis is a fun comfy cosplay that always goes down well at conventions and photoshoots. But Astrid, although not as comfy as Noct, seeing kid's faces and the reactions people give me makes me love it more.
It is also the biggest build I have done.
If you had unlimited money and time, which character would you create and why?
Arenea from FFXV, I have this love of strong female characters and she is right up there. I also think her outfit is amazing. I am working on it, but don't have the time or money to get it done quickly.-
Where do you get your cosplay inspirations from?

I love seeing photos of other cosplayers on Facebook and Instagram. I always feel so inspired when I see what others can do and hope that I can be that good one day.
Besides cosplay, what are your other interests?

Paintball, photography, snorkling and all round adventuring. Basically anything that takes me outside… and gaming as well.
Tell us the coolest thing you own?

My Assassin's Creed and Harry Potter collections are pretty amazing. Definitely some cool stuff there.
If you could have one superpower, what would it be and why?

Turn into any animal. Like I said I love being outside, becoming an animal would make it that much more awesome.
Who else do you hope to cosplay in 2018 and 2019?
Arenae – FFXV
Promptp – FFXV
Ciel Phantomhive – Black Butler (book of circus)
Clary Fray – Shadow Hunters
Lastly, if you could visit any convention in the world, which would it be and why?

New York Comic Con!
I have had some friends go and say it was amazing and I have always wanted to go to New York.
Gallery