Crime & Thriller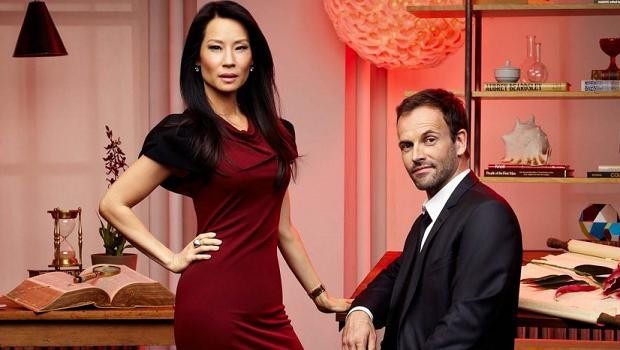 Published on February 14th, 2015 | by Sean Warhurst
Elementary: The Second Season DVD Review
Summary: If you're a fan of procedural shows, albeit with a more intellectual bent, then Elementary will more than satiate your desires.
Actors – Jonny Lee Miller/Lucy Liu/Aidan Quinn/Jon Michael Hill
Film Genre – TV Drama
Label – Paramount
Audio – English (Dolby Digital 5.1)
Aspect Ratio – 1.78:1
Region Coding – 4
TV Standard – PAL
Rating – MA15+
Year of Release – 2014
Primary Format – Movies/TV – DVD
Reviewer – Sean Warhurst
Jonny Lee Miller and Lucy Liu make a successful return to our screens as Sherlock Holmes and Dr. Joan Watson, respectively, with this, Elementary's second season.
Although often overlooked in favour of it's over the pond counterpart Sherlock, Elementary has been quietly plugging away with its own unique interpretation of Arthur Conan Doyle's classic character and, as much as it may elicit cries of derision from Cumberbatch fans, I personally prefer Miller's take on the character as a damaged, eccentric recovering drug addict than Sherlock's more traditional characterisation.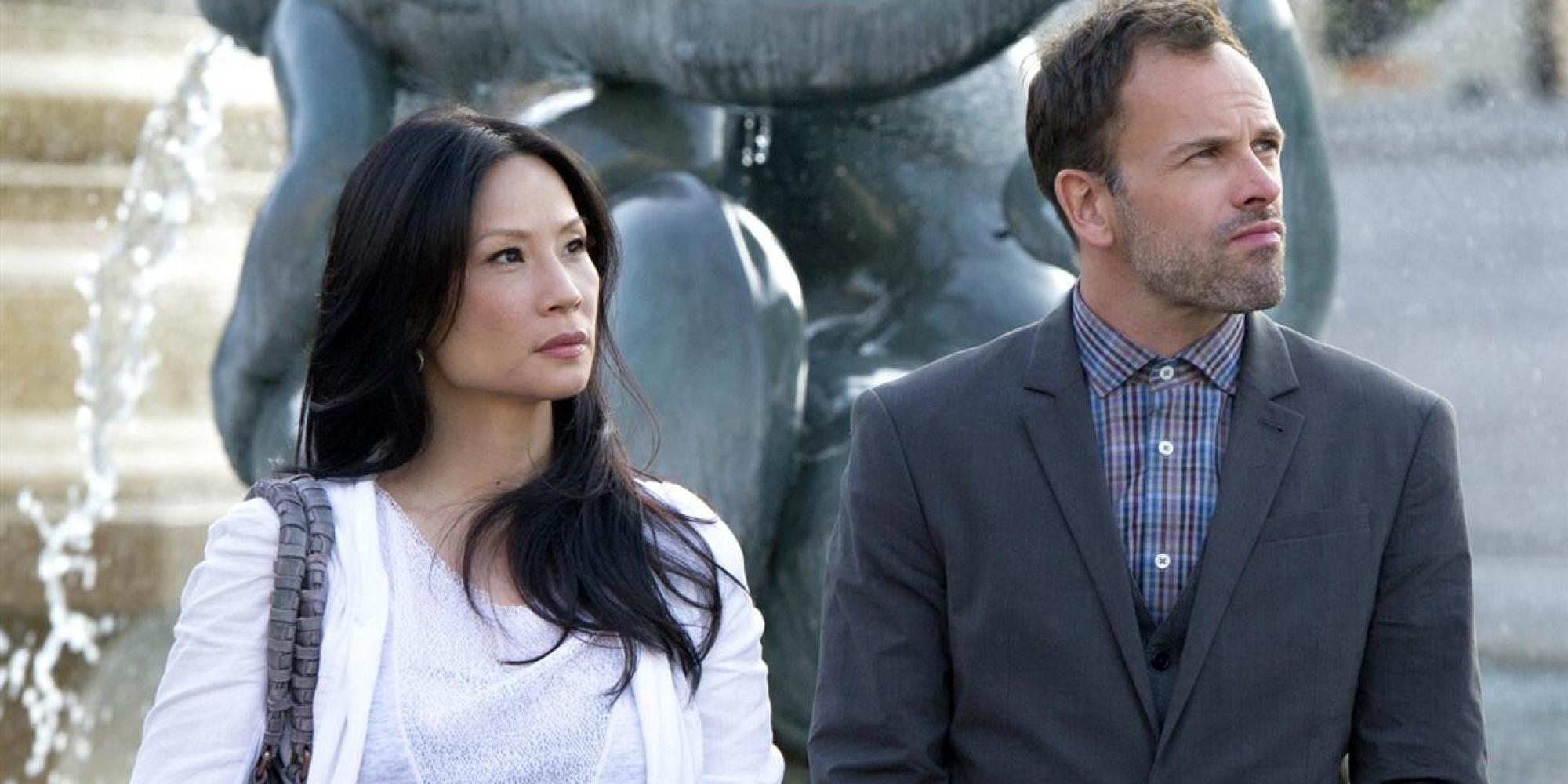 That's not to say that I think that Elementary is necessarily the better of the two shows, as I feel that Sherlock's longer running time and more serialised approach often works better than Elementary's reliance on old procedural drama tropes; this season does however go some way towards rectifying one of the main issues I had with the first season: That of each episode being practically self contained aside from a trickle of continuity usually delivered at the close of the episode.
This season works to expand the mythology of Holmes while also dealing up a slew of new mysteries for the sleuth to tackle; estranged sibling Mycroft Holmes, played by Rhys Ifans, has a prominent role to play this season and the supporting cast of Aiden Quinn and Jon Michael Hill have much more to play with this seasons, particularly Quinn's Captain Gregson, who finds his marriage under threat. Antagonist Moriarty (Natalie Dormer) also makes a welcome appearance.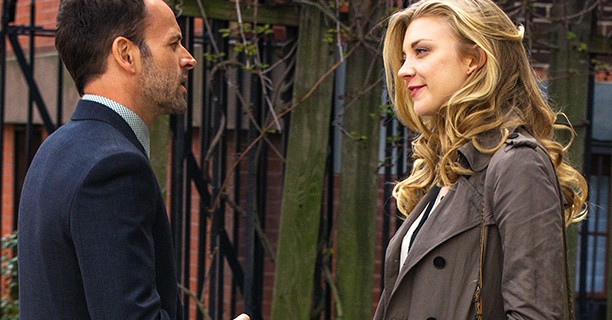 As mentioned above, the series takes on the "Case of the Week" formula that most procedurals adhere to and for the most part the mysteries contained in this seasons are inventive takes on classic Holmes' stories updated to a modern context.
Even if you're familiar with the literary works of the world's greatest detective there are still quite a few surprises in store; for instance, The Man with the Twisted Lip, one of my favourite Holmes' stories, is almost unrecognisable here when compared to its source material whilst still retaining certain elements that made the opium den traversing tale so enjoyable in the first place.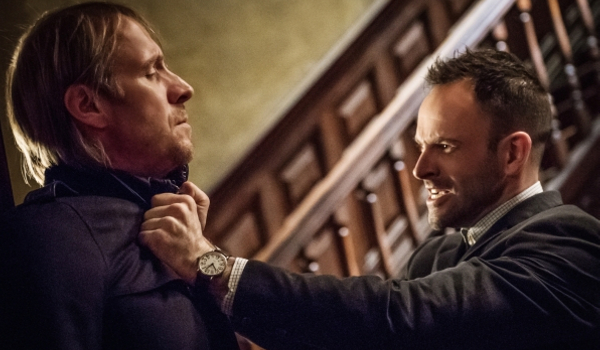 Despite the strong writing, it's really the dynamic between Miller and Liu that makes the series such a joy to watch. Thankfully eschewing any hint of romantic possibility, Watson and Holmes remain strictly platonic but clearly much more comfortable in each other's presence than in the first season. Their witty banter and playful chemistry serves to stand as the foundation upon which the show is built, a sturdy base adorned with the accoutrements of compelling storylines and solid performances.
Paramount has afforded Elementary: The Second Season with a fine transfer that takes full advantage of the capabilities of DVD, although one can't help but wonder why the show was refused a Blu-ray release yet again.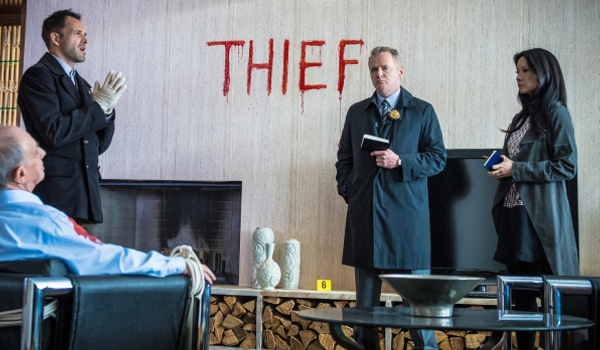 Episode Listing:
Step Nine
Solve for X
We are Everyone
Poison Pen
Ancient History
An Unnatural Arrangement
The Marchioness
Blood is Thicker
On the Line
Tremors
Internal Audit
The Diabolical Kind
All in the Family
Dead Clade Walking
Corpse de Ballet
The One Percent Solution
Ears to You
The Hound of the Cancer Cells
The Many Mouths of Aaron Colville
No Lack of Void
The Man with the Twisted Lip
Paint it Black
Art in the Blood
The Grand Experiment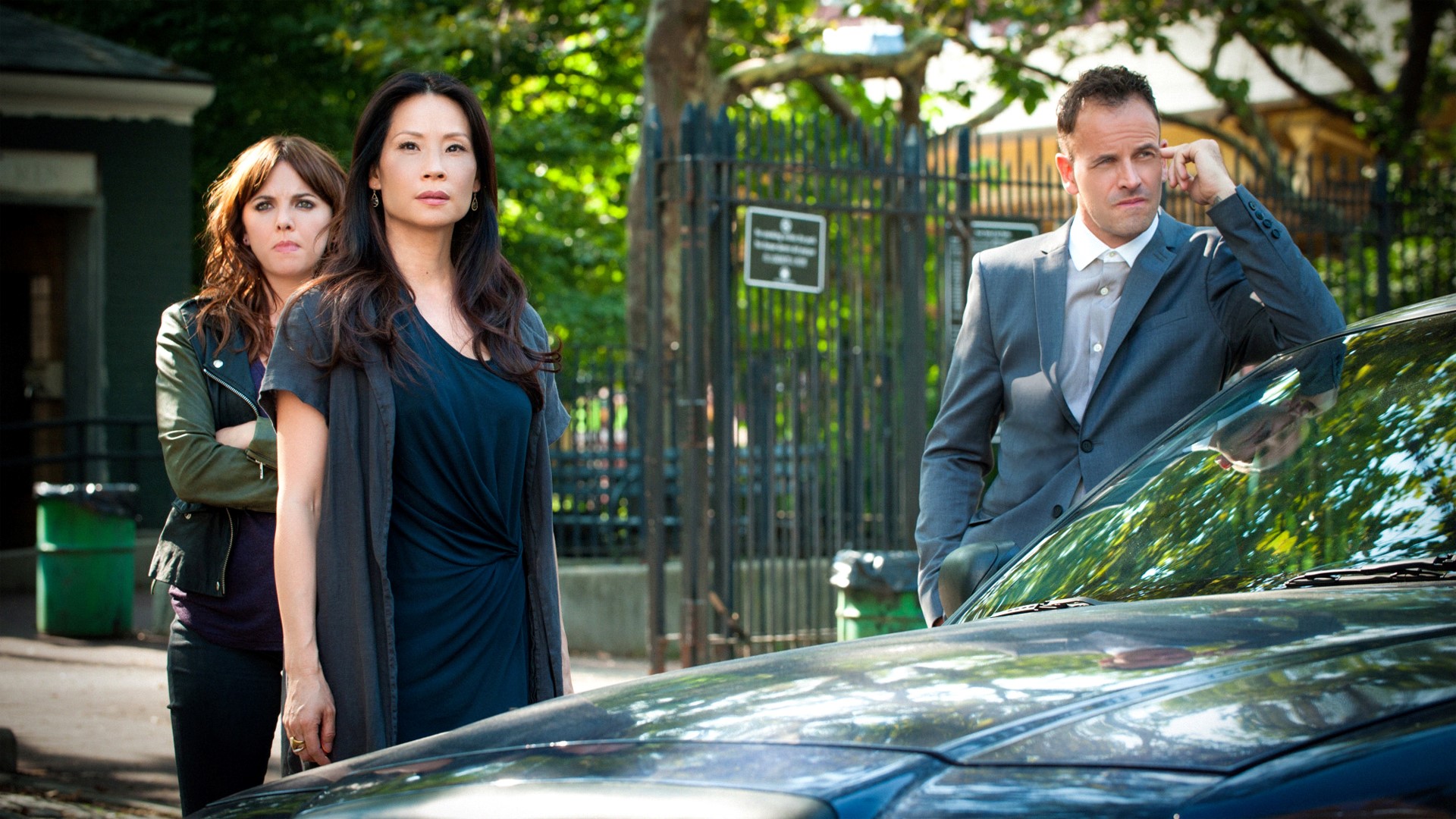 Special Features
Elementary: The Second Season comes with a decent selection of extras, although, for me, too many stray into the generic fluff that characterise studio produced featurettes. There's a lengthy look at the development and production of the show's second season, a couple of featurettes focusing on Mycroft's role in proceedings, the process of filming the premiere in London, a look at the myriad talents and skills displayed by the two protagonists to a closer look at the roles played by the staff and crew.
There's also a perfunctory gag reel to be found, an amusing mockumentary focusing upon the turtle (or is it Tortoise?) Clyde and, hidden away from the main menus, you can select deleted scenes on selected episodes and there's also a commentary to be found with Liu and Director Ron Fortunato.
Overall there's enough interesting material included here to offer an incentive to pick up this release, even if some of the featurettes fall a little flat.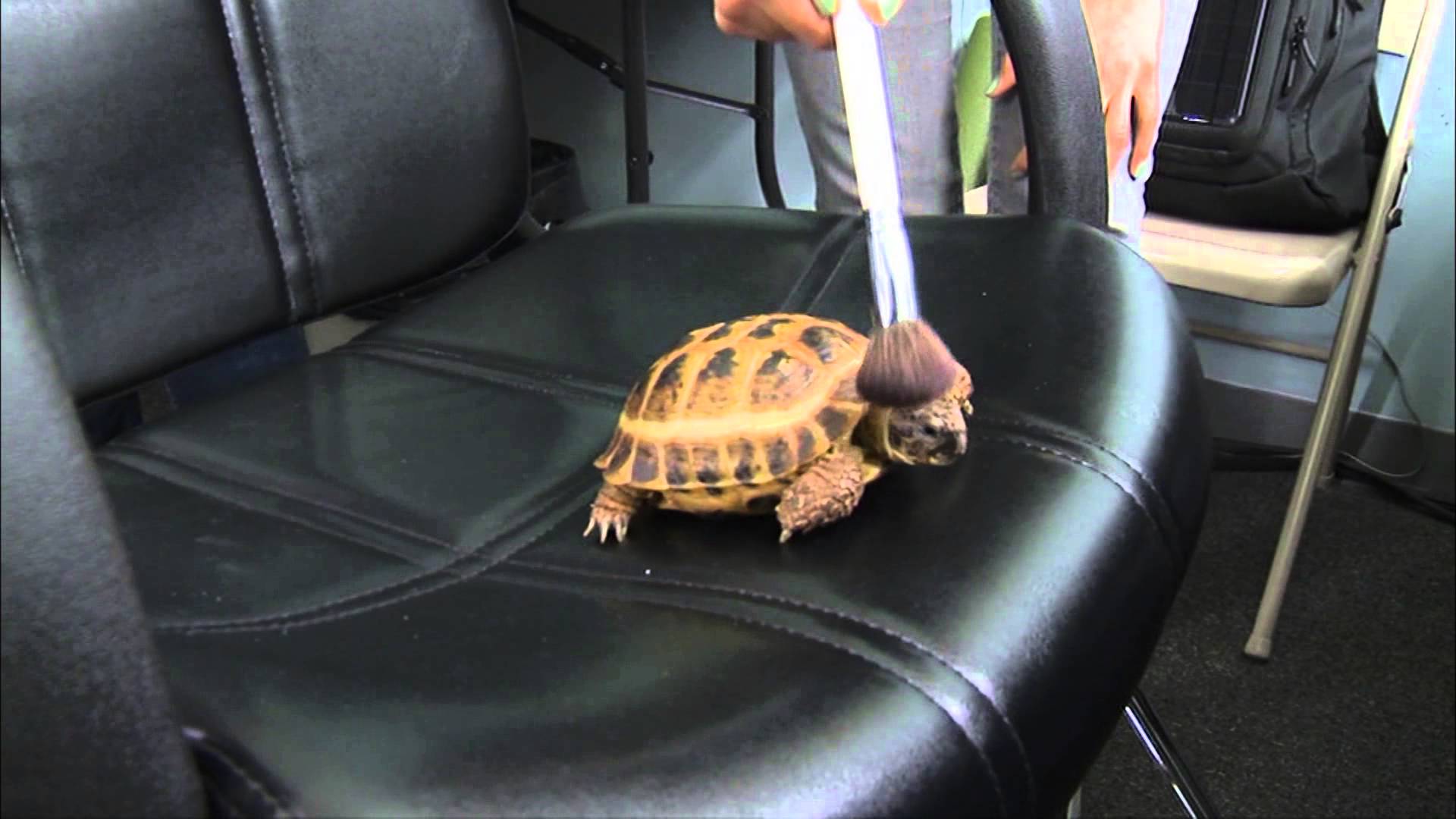 List of Features:
Holmes goes Home (7:58)
Under the Magnifying Glass (8:04)
Skill Sets (7:09)
Second Chapter: Inside Elementary Season 2 (19:45)
Art in the Blood: Meet Mycroft (8:44)
The Life of Clyde (4:08)
Gag Reel (3:15)
Deleted Scenes
Audio Commentary on Paint it Black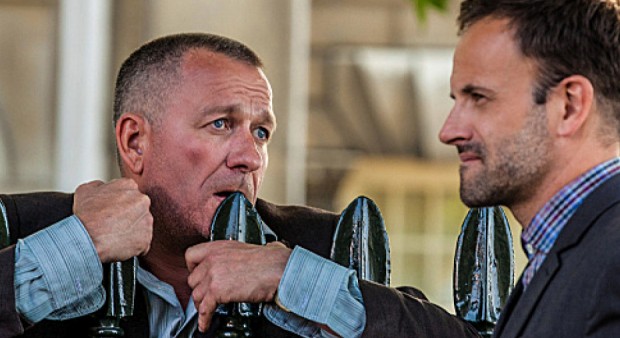 Final Thoughts
Although purists may denounce its very existence, Elementary offers fans of Sherlock Homes a different take on the character and is well worth a look. The writing and performances are even stronger than in the first season and the solution to the mind bending mysteries are as obscure, yet elementary (That's the name of the show!), further building up Holmes' reputation as the world's greatest sleuth.
If you're a fan of procedural shows, albeit with a more intellectual bent, then Elementary will more than satiate your desires, although, as with most shows, if you're new to the series then the first season is where you should start out.
With twenty four episodes spread out across six discs, Elementary: The Second Season offers great value for money and the inclusion of the extras only help sweeten the deal…
Recommended.