Drama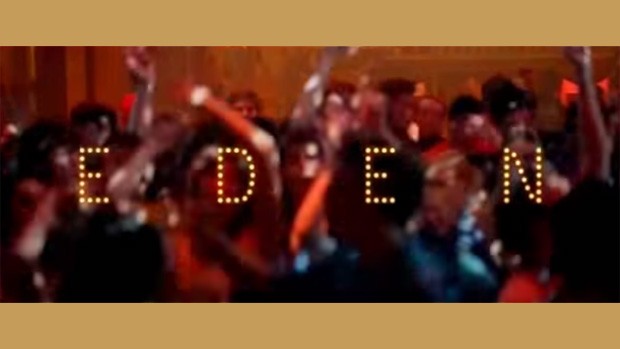 Published on December 27th, 2015 | by Natalie Salvo
Eden DVD Review
Summary: "Eden" is a film that has some endearing qualities but it's an aimless story where it feels like a simple idea wasn't realised properly.
A good story doesn't have to feature a big triumph or success. Nor does it have to include a spectacular fall from grace. But it's also hard to turn one that features an unlikeable man's life ebbing and flowing in some mid-range pool into compelling viewing. Sadly, "Eden" fits into this latter camp. It's a dull and overlong drama and love letter to the French, electronic music scene.
The film is the fourth feature to be directed by Mia Hansen-Løve who also serves as a co-writer. The film's other author is Mia's brother, Sven, whose life serves as the inspiration for the tale. Perhaps the two siblings were too close to the source material because they have failed to construct a tight narrative arc and to prevent it all from drowning in mindless self-indulgence.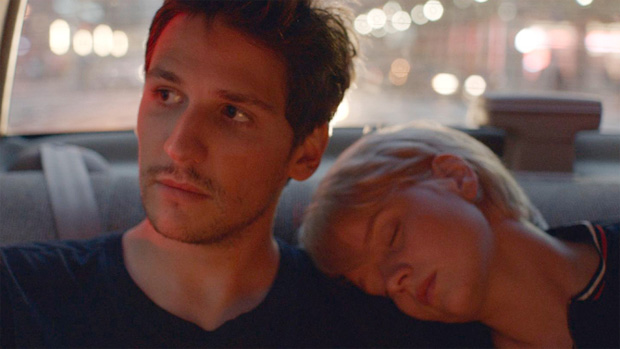 "Eden" is a story about Paul Vallée (who is a fictionalised version of Sven Hansen-Løve and played by Félix de Givry). It's the early 1990s and Paul is supposed to be writing a thesis at university. But instead he gets involved in France's club scene and forms a duo called Cheers with this DJ friend, Cyril (Roman Kolinka). The pair are trying to break into the scene at much the same time as a group called Daft Punk (played by Vincent Lacoste and Arnaud Azoulay). Daft Punk go on to have great success but it's funny to see that in this account of their early days, they were denied access to some exclusive clubs.
This film really is Paul's story that spans over twenty years. It's a character study of his life as he bubbles along through different relationships, incurs some huge debts, develops a drug problem and eventually will see that his DJ dreams realise minor success and then failure. The story is very slow in its pacing (the runtime of 131 minutes could have been chopped in half) and at times it feels very episodic and in cohesive. It's also quite difficult to feel much empathy for the privileged Paul whose career is bank-rolled by his parents and because of some of his life choices.
"Eden" is a film that looks quite beautiful, is well-acted and boasts an excellent dance soundtrack (where Daft Punk feature quite prominently) but there is something that's just too aimless about this story. It's like a song being played on repeat for hours on end. It may have had something to say during the first spin but eventually it's drowned by a sea of repetitiveness. Similarly, seeing a man make the same mistakes ad nauseam (albeit with different characters) can feel pretty dull and not particularly clever. It just seems like a short idea that wasn't realised properly. Disappointing.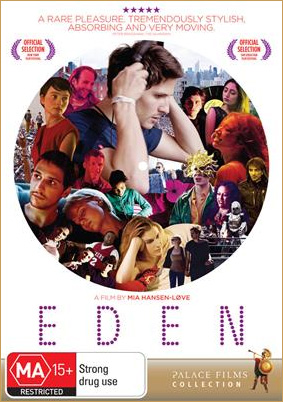 DVD Details
Director – Mia Hansen-Love
Film Genre – World Cinema
Label – Palace Films Collection
Audio – French (Dolby Digital)
Subtitles – English
Running Time – 131
Region Coding – 4
TV Standard – PAL
Rating – MA15+
Year of Release – 2014
Primary Format – Movies/TV – DVD