Music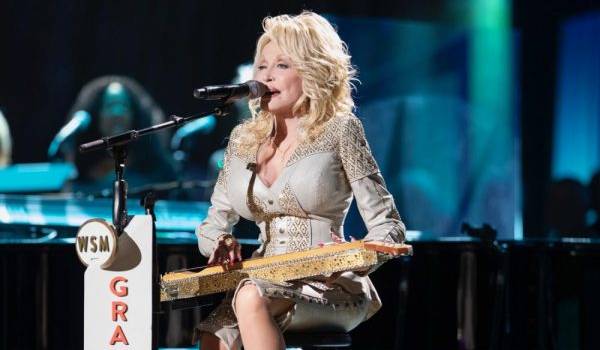 Published on October 6th, 2020 | by Tim Chuma
Dolly Parton: 50 Years at the Opry (2019) DVD Review
Summary: Dolly Parton and friends celebrate her 50 years a member of the Grande Ole Opry. I would even recommend this even if you are not that into country music.
The concert film presentation of Dolly Parton's 50th anniversary show at the Grand Ole Opry. There were two shows on the night but I am not sure which show was filmed or if they just took footage from both shows and mixed it.
The live performance footage is mixed in with interview footage of Dolly talking about her history with the venue and who she played with.
As it is a tribute show there are a lot of guest stars some I have not heard of, but they all seem to have the greatest respect for Dolly and do a good job with her songs.
I am a big fan of Dolly Parton as are a lot of musicians I know. The podcast about her was excellent and went more into her history than they can manage in this show. I would also recommend the Cocaine and Rhinestones podcast if you want to go more into the history of some of the original country music stars.
There are some that would make fun of Dolly and she does herself at points, but 50 years is a long time as a performer and she has a lot of songs that everyone knows. The set list was a bit short for my liking but ever the performer Dolly starts with 9 to 5 and finishes with her biggest hit I will always love you.
I would recommend this one to the country fan in your life or even if you have heard about Dolly Parton in passing and want to find more about her.
Trailer
Details:
Director: Ashley S. Gorman
Featuring: Dolly Parton, Dierks Bentley, Candi Carpenter, Chris Janson, Toby Keith, Lady Antebellum, Margo Price, Buck Trent, Hank Williams Jr.
Released by: Via Vision
Set list:
9 to 5
Joshua
Jolene
My Tennessee Mountain Home
Coat of Many Colors
Here You Come Again
The Carroll County Accident (Porter Wagoner cover)
9 to 5
I Will Always Love You
Head over to the Via Vision Entertainment Facebook page for the latest releases, giveaways, great deals and more!