Sci-Fi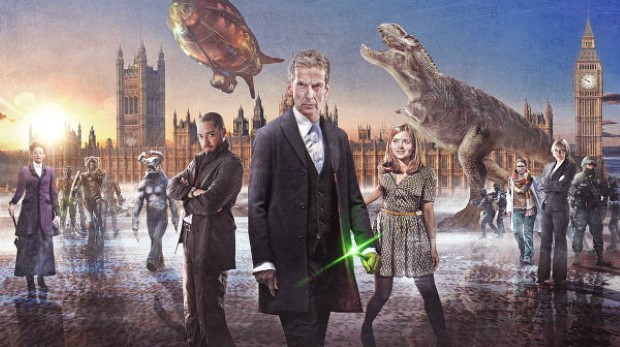 Published on December 20th, 2014 | by Sean Warhurst
Doctor Who: The Complete Eighth Series Blu-ray Review
Summary: With some whip smart writing, a mercurial performance from Capaldi and a whole host of intergalactic shenanigans, Doctor Who: The Complete Eight Series is a must buy for any Whovian.
Film Genre – TV Sci-Fi
Label – BBC/ Roadshow Entertainment
Aspect Ratio – 1.78:1
Region Coding – B (Blu-Ray)
TV Standard – PAL
Rating – M
Year of Release – 2014
Running Time – 9 hrs, 50 mins approx.
Primary Format – Blu-Ray (Also available on DVD)
Reviewer – Sean Warhurst
The latest season of Doctor Who had the unenviable task of introducing a new Doctor to audiences in the form of In The Thick of It's Peter Capaldi.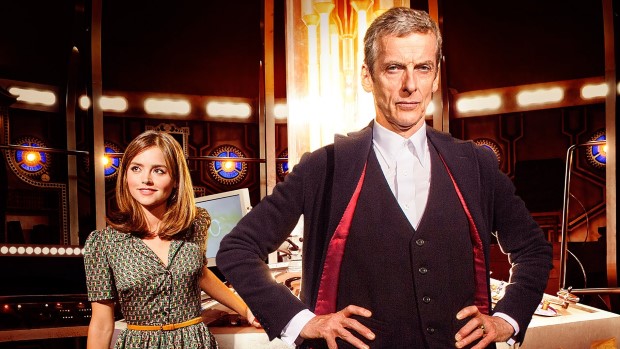 Cantankerous, dismissive of his companions and much, much older than fans of the rebooted series are used to their Doctors being, Capaldi's interpretation harkens back more to the classic era Doctors like William Hartnell and Patrick Troughton and, personally, I feel that this divisive take on the character has reinvigorated the show somewhat, particularly in regards to the writing.
Sure, he's not as easy to accept into your heart as quickly as the whimsical and goofy Matt Smith and David Tennant era Doctors but once I got over the growing pains of acclimatising to this enigmatic new Doctor I found myself warming to Capaldi's performance to such as degree that his Doctor now ranks up there with my favourites (Tom Baker and David Tennant, in case you were wondering).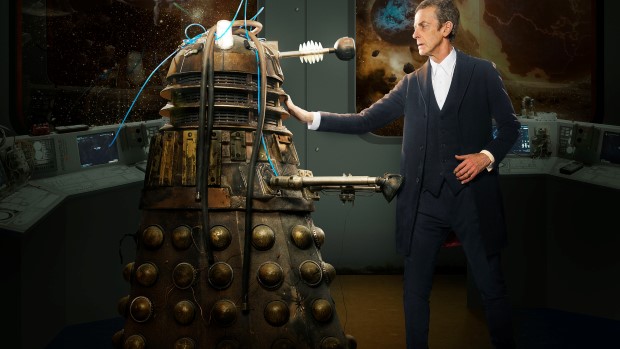 After a turbulent introduction involving the digestive tract of a T-Rex stranded in Victorian era London, the new Doctor and his long suffering companion Clara (Jenna Coleman) are thrust into a series of fantastic adventures spanning the expanse of both time and space. Clara acts kind of like a proxy for the audience throughout the first few episodes in that she's initially reticent to accept the new Doctor, citing his aloof behaviour and extreme age difference as barriers to forming a successful relationship.
Over time, however, Clara begins to see, much like the audience, that yes, this new Doctor may be quite different to those that preceded him but that this isn't necessarily a bad thing… Indeed, this dichotomy in character attitude and behaviour is part of the reason why the series has persevered for so long and resonated with so many.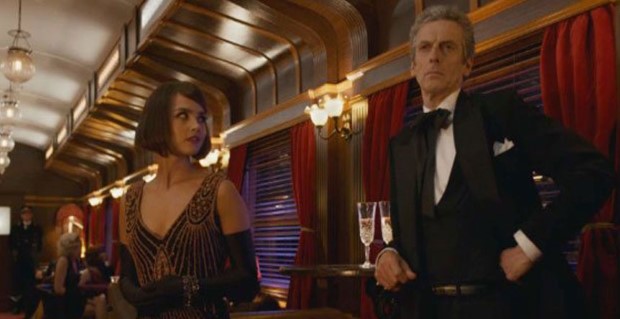 During the twelve episodes included in this set, Clara and the Doctor journey inside the mind of a Dalek, assist Robin Hood in taking down a bunch of time-travelling Robots, square off against Daleks AND Cybermen, take part in an intergalactic bank heist, encounter the last man in the universe and, for Clara at least, there's also a blossoming love interest in the form of ex-soldier Danny Pink (Samuel Anderson).
But never fear, the Doctor also encounters a mysterious woman with an intriguing interest in the Doctor that eventually leads to the return of one of his greatest foes.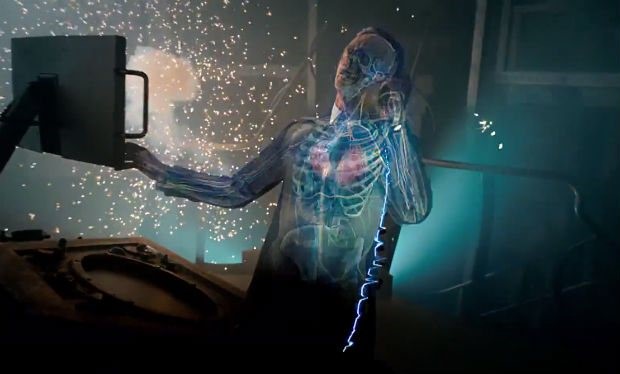 The first two episodes in this series are directed by cult filmmaker Ben Wheatley (Kill List, A Field in England), which lends an air of the cinematic to proceedings, most noticeably for the series premiere "Deep Breath".  The show's iconic opening has also been updated to fall in line with the almost steampunk aesthetic of the new Tardis interior, all clockwork gears and piercing gazes.
The writing from showrunner Steven Moffat seems much more refined and bold whilst still effectively utilising tropes proven to work; he'll often take the show in an entirely unexpected direction but still manage to keep viewers grounded and, for the most part, it pays off. There are a few episodes where things don't quite mesh together as nicely as they could but, for my money, this series features some of Moffat's best work in recent years.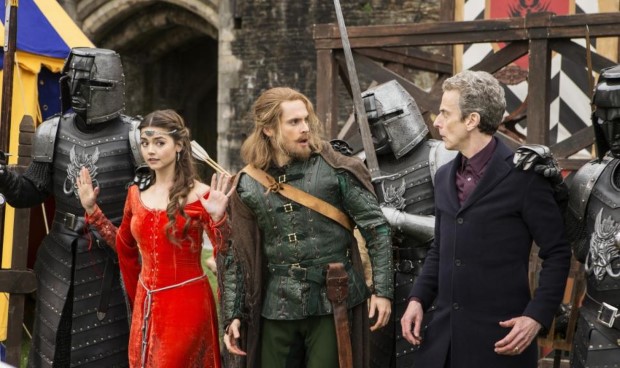 Episode Listing:
Deep Breath
Into the Dalek
Robot of Sherwood
Listen
Time Heist
The Caretaker
Kill the Moon
Mummy on the Orient Express
Flatline
In the Forest of the Night
Dark Water
Death in Heaven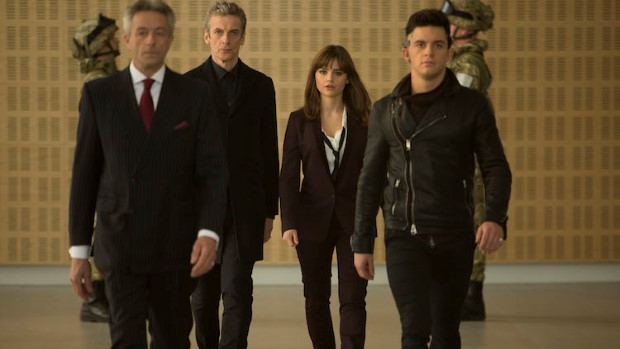 Audio/ Video
Doctor Who has never looked as good as it does on this Blu-ray release, with vivid and naturalistic hues, inky blacks and image contrast that's stable throughout. The picture boasts impeccable fine detail and clarity and even the notoriously shonky SFX look stunning in 1080p. There's no sign of any visual anomalies such as banding or aliasing and, overall, visually this is a superb transfer.
Audio is presented via a robust and dynamic DTS-HD 5.1 Master Audio track that is as competently handled as the visual department. Showcasing nicely prioritised directionality that ensures that there's no audible bleed through between the channels, every line of dialogue is as crisp and as clear as you'd expect.
Unsurprisingly for one of their flagship programs, BBC and Roadshow have lavished Doctor Who: The Complete Eighth Series Blu-ray with a transfer that more than matches the quality of the episodes contained within.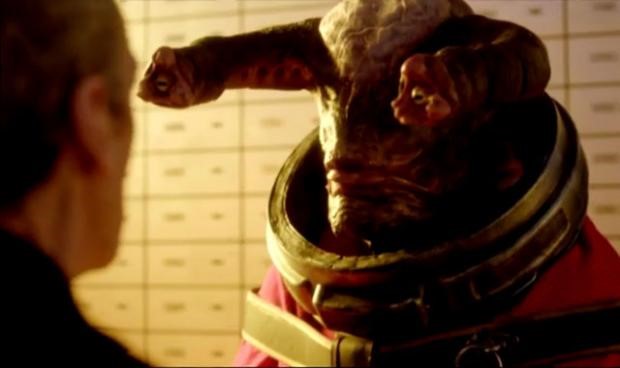 Special Features
There's a plethora of extra features for fans to explore once they've exhausted the episodes included on this release. First up are a handful of audio commentaries with various crew members, including a track on "Into the Dalek" with cult filmmaker Ben Wheatley. Despite not featuring the involvement of the more high profile cast members or Steven Moffat these tracks make up for their dearth of big names with their amicable and informative quality, although one can't help but lament that these commentaries are confined to only a few select episodes.
Also included are the comprehensive looks behind the scenes that usually follow the episodes upon their initial airing on the BBC, featurettes covering what qualities it would take to create both the ultimate Doctor as well as the ultimate companion featuring multiple interviews with both current cast members as well as some classic doctors, a Q & A with Moffat, Capaldi and Coleman that took place after the premiere of the episode "Deep Breath", a documentary that follows Capaldi and Co. as they travel to seven cities on a promotional run for the new series, a pair of segments hosted by Talking Dead's Chris Hardwick that aired along with "Deep Breath", a music video from Foxes and a collection of interviews with Steven Moffat where he outlines just why fans should tune in to the series as well as the process of casting Capaldi and much more.
Overall a lovingly assembled selection of supplemental features that more than gives fans value for their money.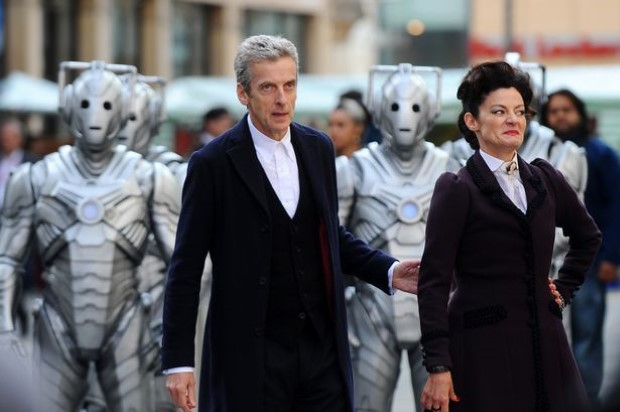 List of Features:
Audio Commentaries on Selected Episodes
Doctor Who: The Ultimate Time Lord (43:06)
Doctor Who: The Ultimate Companion (45:28)
Exclusive Q & A with Peter Capaldi, Jenna Coleman and Steven Moffat (28:24)
Behind the Scenes (143:57 approx.)
Doctor Who – Earth Conquest: The World Tour (46:43)
Foxes – Don't Stop Me Now (3:20)
Inside the New Tardis (1:53)
Doctor Who Exclusives – Casting Peter Capaldi (2:19), Writing the New Series (2:01), What is Doctor Who? (2:15) & Why Watch Series 8? (1:54)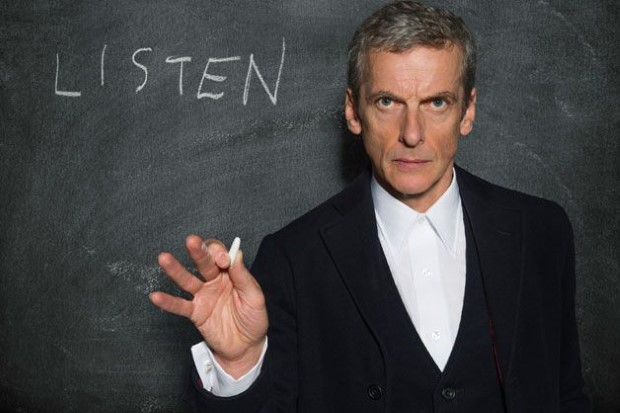 Final Thoughts
So, there's a new Doctor, so don't expect the transition from the previous series to be entirely smooth. There has been some outrage from a very vocal minority regarding Capaldi's Doctor and I have to admit that I was trepidatious initially as well; however Capaldi and Moffat soon assuaged any fears I may have had and, I expect, they'll more than likely win you over by the close of the series as well.
This isn't your old, familiar Doctor and I eagerly anticipate Series 9, which should be more consistent story-wise now that Moffat and Co. have established this exciting new dynamic between the Doctor and his companion.
With some whip smart writing, a mercurial performance from Capaldi and a whole host of intergalactic shenanigans, Doctor Who: The Complete Eight Series is a must buy for any Whovian.