Documentary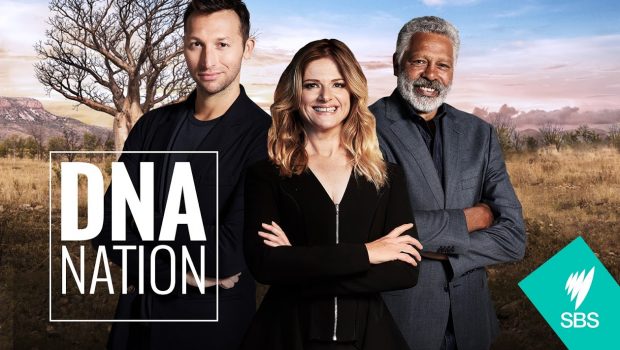 Published on September 22nd, 2016 | by Natalie Salvo
DNA Nation DVD Review
Summary: DNA Nation wants to delve deeper than Who Do You Think You Are but there are some moments where the science is too simplified and the presentation style is too cringeworthy to really make an interesting point.
"DNA Nation" is a documentary that is both illuminating and frustrating. It's an ambitious TV series that seeks to answer the question of who we are and where do we come from. This project will ultimately challenge our ideas of culture and identity but it is by no means perfect or definitive. Its main flaw is that it oversimplifies the science in favour of playing up what the filmmakers believe are the more "entertaining" aspects at the heart of the show.
The program is produced by Blackfella Films and it brings together the former athlete, Ian Thorpe, actress and Eurovision host, Julia Zemiro and former "Great Outdoors" presenter, Ernie Dingo. Zemiro has a vivacious presenting style but there are moments – particularly in the first episode with the Hadza people in Tanzania – where she is a tad patronising. Dingo on the other hand does an excellent job of connecting with the subjects that he is interviewing and he is very charismatic and likeable. There are moments where Thorpe looks like a fish out of water and he really seems to be outside of his comfort zone. This is particularly evident when he asks yet another long-winded question and seems forced when participating in activities (it's almost like you can read his mind and see that this is something he does not want to do.)
Episode two sees the group travelling to Kenya for an archaeology lesson because this is where the oldest human remains were found. In episode three the presenters' stories diverge. Thorpe and Zemiro travel to North Israel and Turkey before the former travels to the nomadic herders of Kurdistan before eventually settling in Scotland, while Zemiro learns about Phoenicians in Sardinia and meets her genetic equal in England. Ernie on the other hand goes to India and Timor-Leste and eventually winds up in the Australian outback where he learns that 1600 generations of his family have lived in Western Australia.
This TV show wants to delve deeper than a series like Who Do You Think You Are? to get a sense of human evolution and to highlight our similarities and differences. This documentary does have some interesting moments but there are other times where the science feels too dumbed down and some of the presenters are too cringeworthy to really make an interesting point. This series was a great idea and the premise was good but ultimately it was let down by some problems in its evolution. Geddit?
DVD Details
Film Genre – TV Documentary
Label – SBS
Audio – English (Dolby Digital 2.0)
Running Time – 156
Aspect Ratio – 1.78:1
Region Coding – 4
TV Standard – PAL
Rating – PG
Consumer Advice Line – Mild themes, coarse language and incidental nudity
Year of Release – 2016
Primary Format – Movies/TV – DVD