Drama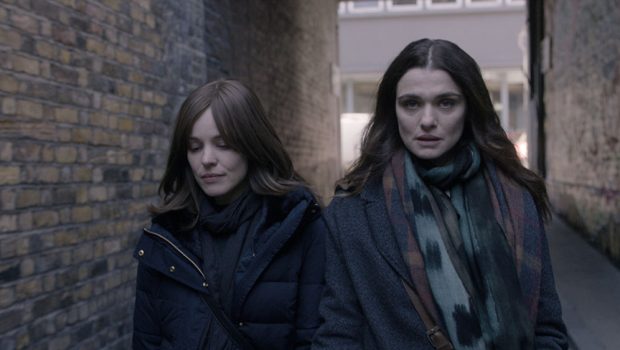 Published on October 10th, 2018 | by Natalie Salvo
Disobedience DVD Review
Summary: This slow-burning film is all about a forbidden love between two young female friends. It shows the tragic spot where faith and love collide.
The Beatles sang that love was all you need. But what do you do if that passion is forbidden by your culture or religion? The dramatic film, "Disobedience" explores this idea. The result is a slow and heart-wrenching character study, which looks at the difficult point where love and faith intersect.
This film marks the English language debut for director, Sebastian Lelio. He should be commended for creating such strong and rich female characters here, especially as most films fail the Bechdel test. Rachel Weisz – who was crucial in this film's development – stars here as a black sheep and rebel. She is Ronit Krushka, the only daughter of a widowed Jewish rabbi named Rav (Anton Lesser).
Ronit has been living a secular life in New York, working as a photographer. Her father has been sick, even though she is unaware of this development.
Rav gives a powerful final sermon at a synagogue on the freedom of choice and related issues. It's thought-provoking stuff because it will be his swansong, as he dies shortly after.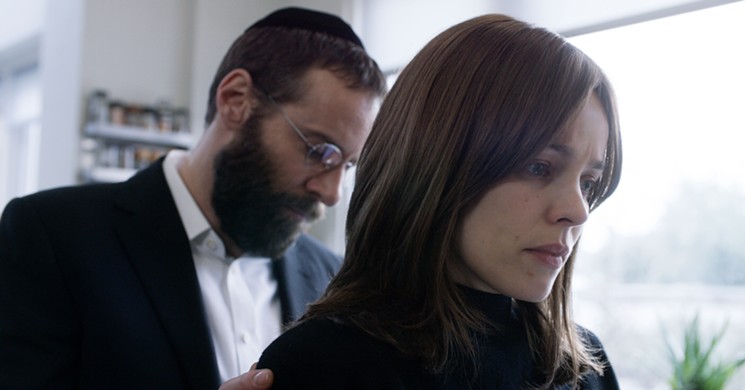 When Ronit returns home she receives disapproval from her cloistered, Orthodox Jewish community. She asks to stay with her childhood friend, Dovid, who is Rav's likely successor (a sweet, Alessandro Nivola). His character could have been developed a little further because he is adversely affected by what transpires.
Dovid's wife Esti (Rachel McAdams) is Ronit's former lover. After their teenage tryst was exposed, Ronit left the community. Esti chose to repress her sexuality and married fellow childhood friend, Dovid. Esti chose a conventional life in a loveless marriage. McAdams is excellent in her role as a reserved and repressed Orthodox Jewish woman. This story is brimming with complexity and tensions, making this forbidden romance such a tragic one.
This film features lots of muted, grey colours. It is fitting given London's climate, as well as adding an extra layer of claustrophobia to the piece. In contrast, the use of The Cure's "Lovesong" adds a much-needed surge of vitality.
This story is based on a novel by Naomi Alderman and is adapted for the screen by Rebecca Lenkiewicz and Lelio. It is quite a sobering tale about identity. For one woman religion defines her life, while for the other it is the catalyst for reinventing herself.
"Disobedience" is a slow-burning conflict about frustration, faith and love. It shows that there is a price to pay for choosing one particular path in life. It examines how one woman adopts righteousness versus the other's being true to her real self. "Disobedience" is ultimately one emotional tale that will make you weep at its underlying tragedy.
DVD details
Director – Sebastian Lelio
Actors – Rachel Weisz, Rachel McAdams, Alessandro Nivola, Anton Lesser
Film Genre – Drama
Label – Roadshow
Running Time – 109
Region Coding – 4
TV Standard – PAL
Rating – MA15+
Consumer Advice – Strong sex scenes
Year of Release – 2017
Primary Format – Movies/TV – DVD