Anime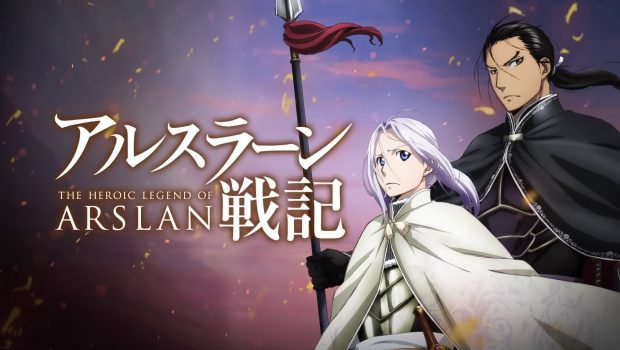 Published on June 3rd, 2016 | by admin
Discover three new anime releases that will transport you to other worlds and beyond
Universal Sony Pictures Home Entertainment celebrates the release of three exciting new anime series, The Heroic Legend of Arslan: Part 1, The Fruit of Grisaia and Rage of Bahamut: Genesis, all available from July 14, 2016.
The Heroic Legend of Arslan: Part 1
From the creator of Fullmetal Alchemist
From the director of Bleach and the producer of Attack on Titan, comes the highly anticipated release of The Heroic Legend of Arslan: Part 1. Based on the popular manga by Hiromu Arakawa (Fullmetal Alchemist), the fantasy epic opens in the Kingdom of Pars, where lies the Royal Capital of Ecbatana, a powerful city ruled by the fearsome King Andragoras. Arslan, the 14-year-old Prince of Pars, is a green ruler and lacks the fierce leadership skills possessed by his father. After his father succumbs to a treacherous plot lead by one of his most trusted comrades, the Kingdom falls in the war to the neighbouring nation of Lusitania. Narrowly escaping with his life, Arslan must embark on a journey to reclaim his empire and fulfil his destiny as its ruler.
Accompany Arslan in his exploits through the magical realm of Pars in The Heroic Legend of Arslan: Part 1, available on Blu-ray™ & DVD Combo Pack from July 14, 2016. Look out for Part 2 in December!
The Fruit of Grisaia
Is it a school? A prison? Or his next lethal assignment?
Mihama Academy is no ordinary school as Yuji Kamazi soon uncovers in The Fruit of Grisaia, available on DVD from July 14, 2016. Nothing like the educational institutions he's dreamed of, Mihama is a prison school, home to five female students who each have their own special reasons for being there. Of course, Yuji himself has his own dark secrets and his arrival as the institute's first male throws the orderly rhythm of Mihama off balance. With one of his fellow students potentially the next deadly target on Yuji's own hit list, The Fruit Grisaia is the enthralling first chapter to The Eden of Grisaia, out later this year.
Rage of Bahamut: Genesis
It all started with a tall tale…
Meet Favaro Leone, professional bounty hunter and casual scoundrel. When he's not crossing swords with his arch nemesis and former best friend Kaiser Lidford, he can be found at the local tavern spinning tall tales to anyone who will listen. After a one-winged demoness overhears his drunken boasts, she wrangles him into an unbreakable contract that will force him to make good on the promise he made. With nothing but a destination in mind, the pair set out on their grand adventure, completely unaware of the dark forces working to fulfill an ancient prophecy that will bring about the end of the world. That is, unless a charming rogue, a clueless demon, a disgraced knight, and a tiny zombie can band together to change the course of history. Visually arresting and fun from start to finish, Rage of Bahamut: Genesis is a must-own title for any action-fantasy fan, and is available on DVD from July 14, 2016.