Documentary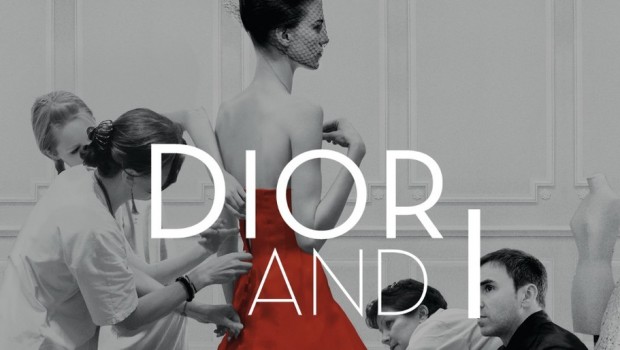 Published on September 5th, 2015 | by Natalie Salvo
Dior & I DVD Review
Summary: 'Dior & I' won't change your life but it may challenge you to think differently about fashion
'Dior & I' won't change your life but it may challenge you to think differently about fashion. The film is a documentary about a specific point in the history of the famous fashion house, when Belgian designer, Raf Simons was tasked with creating a new collection. It's a job that takes around six months to prepare but he had just eight weeks. This film looks at the whole process, from concept to catwalk but its short run-time means that it fails to get skin deep.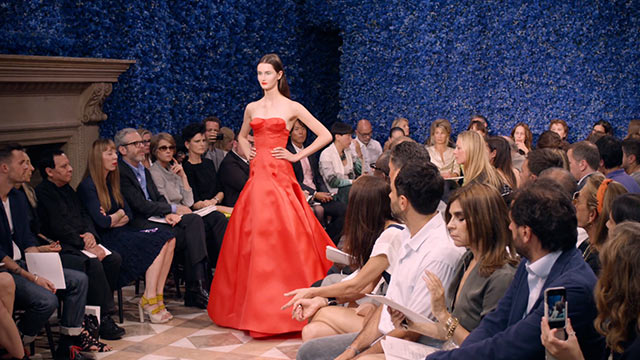 This film marks the directorial debut of Frédéric Tcheng who is no stranger to putting fashion on the silver screen as he has previously collaborated with others on documentaries about fashion icon and journalist, Diana Vreeland and designer, Valentino (Garavani). For 'Dior & I' Tcheng focuses on 2012 when Simons was appointed to the top job at Dior (founder, Christian Dior passed away in 1957 but his name has lived on). Simons' predecessor was John Galliano, who worked for Dior from 1996 before he was fired after he made anti-Semitic comments in public (although none of this is mentioned in the film).
Raf Simons seemed like a curious choice for Dior's top designer. He built a name as a minimalist fashion designer and he cut his teeth in ready-to-wear menswear. This almost seems at odds with the feminine and delicate aesthetic espoused by Dior. It is for this reason, as well as the insane deadline that this film actually retains a suspenseful air, as the viewer is left questioning whether this new guy will be able to pull it all off.
'Dior & I' isn't just about two male designers. The film also looks at the small army of talented workers from the fashion house. This is a small group of passionate, artistic and driven designers, seamstresses, etc. and some of these people have been working for Dior for decades. Of particular note are the premières, the easy-going, Florence Chehet and the anxious, Monique Bailly as well as Simons' right-hand-man, the affable, Pieter Mulier.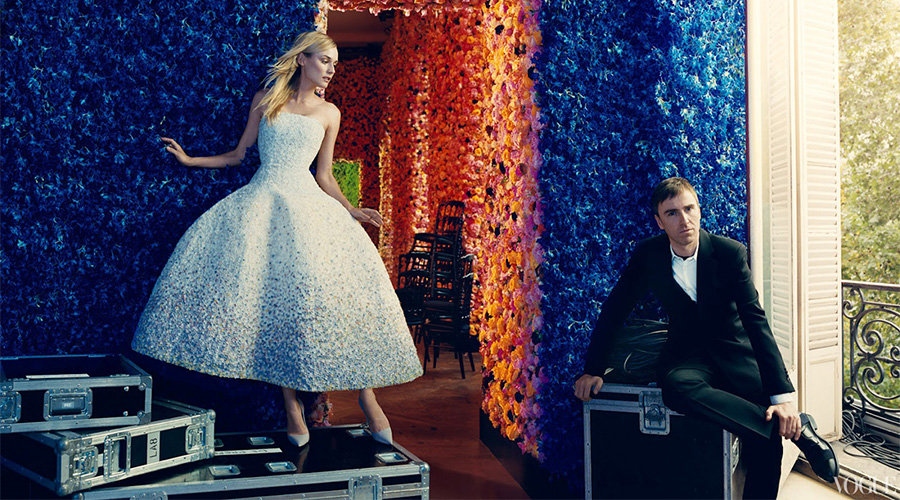 There are a few cameos in this film, including: Jennifer Lawrence, Sharon Stone, Marion Cotillard and Vogue's Anna Wintour. The film is beautifully-shot and sumptuous while the soundtrack is modern and elegant. It's interesting to see many of the final pieces revealed as well as interviews with some key players and some important background information. (Dior can also be found here courtesy of some archive footage and excerpts from his memoir).
'Dior & I' is not a perfect film but it certainly looks stunning. It's a quiet and graceful look at the pain-staking work and the labour of love that goes into designing and producing haute couture. This documentary would have been improved by a little more insight and depth being offered. But at the very least this is a unique, behind-the-scenes look at the privileged, inner-workings of a fashion house and the important worker bees who can move mountains and make dreams come true. Honestly.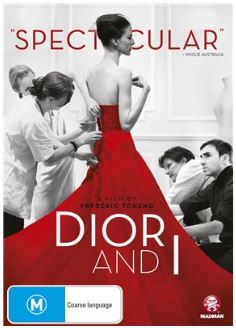 DVD Details
Director – Frederic Tcheng
Film Genre – Documentary
Label – Madman Entertainment
Audio – English (Dolby Digital)/French (Dolby Digital)
Subtitles – English
Running Time – 90
Region Coding – 4
TV Standard – PAL
Year of Release – 2014
Primary Format – Movies/TV – DVD