Cosplay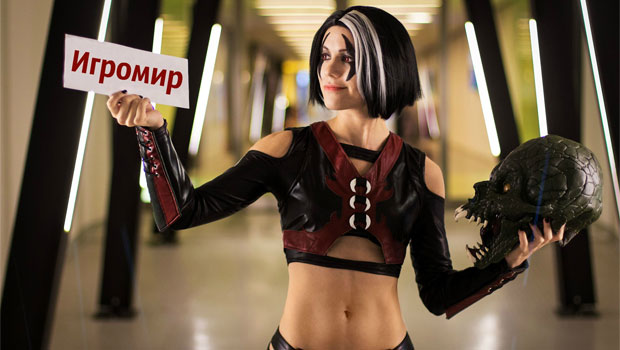 Published on January 26th, 2017 | by admin
Cherrylight Interview: Warrior Cosplayer!
Welcome to Impulse Gamer Cherrylight! So how did you get involved in cosplay?
I've been cosplaying since 2012 and it all began with video games for old consoles like Sega, PSOne and the X-box. Since my childhood world was full of fantasy adventures that was attracting me, it was easy for me to imagine myself as Tarzan or a female superhero. However more than other games I loved the Tomb Raider game franchise and its amazing and sexy protagonist – Lara Croft. Actually my cosplay career started with me portraying Lara but after such a positive start I had a long break for 3 years because of some reasons and I've returned to active cosplay only since 2016.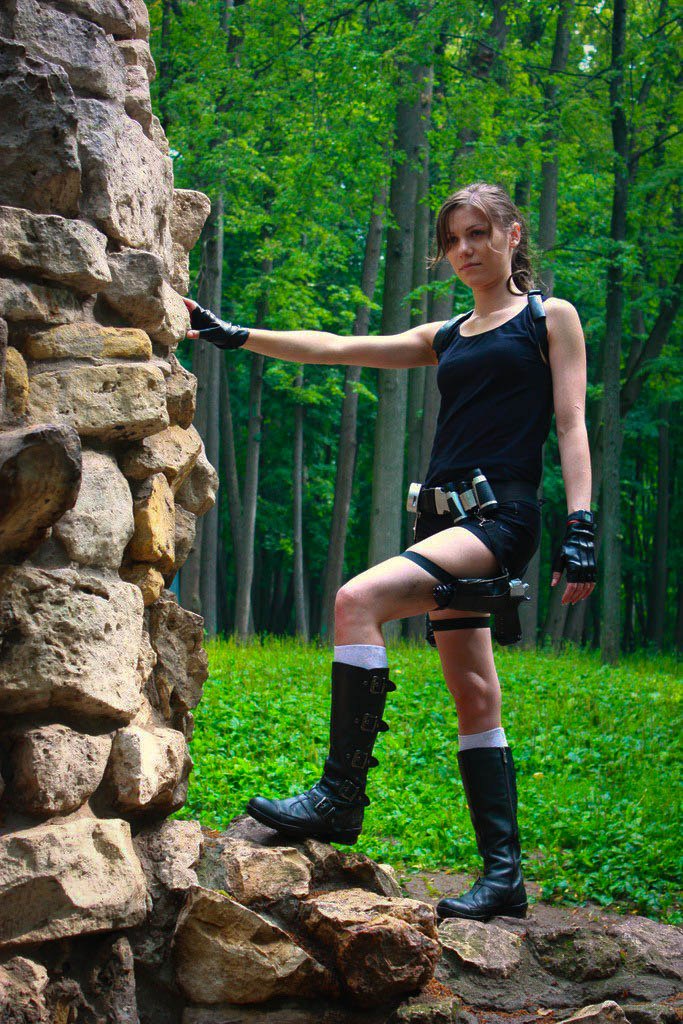 Which has been your favourite cosplay so far and why?
For now my favourite cosplay is of Sareena from Mortal Kombat, because nobody, as far as I know, ever cosplayed her yet. I've studied her costumes, in-game appearances, behaviour and even trained for the performance. I always make such preparations for any cosplay of mine, but this time it is something peculiar because Sareena is a demonic woman.
Where do you get your cosplay inspirations from?
Mostly from video games, but sometimes from movies. I am a gamer and I am always interested in new characters, their costumes and their temper. This all is inspiring me and I never had any second thoughts who I should cosplay next, hehe.
What else drew you to Lara Croft as cosplay?
I literally was obsessed with her costume and strength of spirit. Tomb Raider is not only my favourite character but she has much influence over me. It is her image that inspired me to cosplay. Also from Lara, I gained strength of will, motivation, patience and eagerness to move forward in life. I am very grateful for that. I enjoyed playing Tomb Raider in childhood and even then I've already wanted to be just like her and because I liked cosplay, I decided to become Miss Croft myself!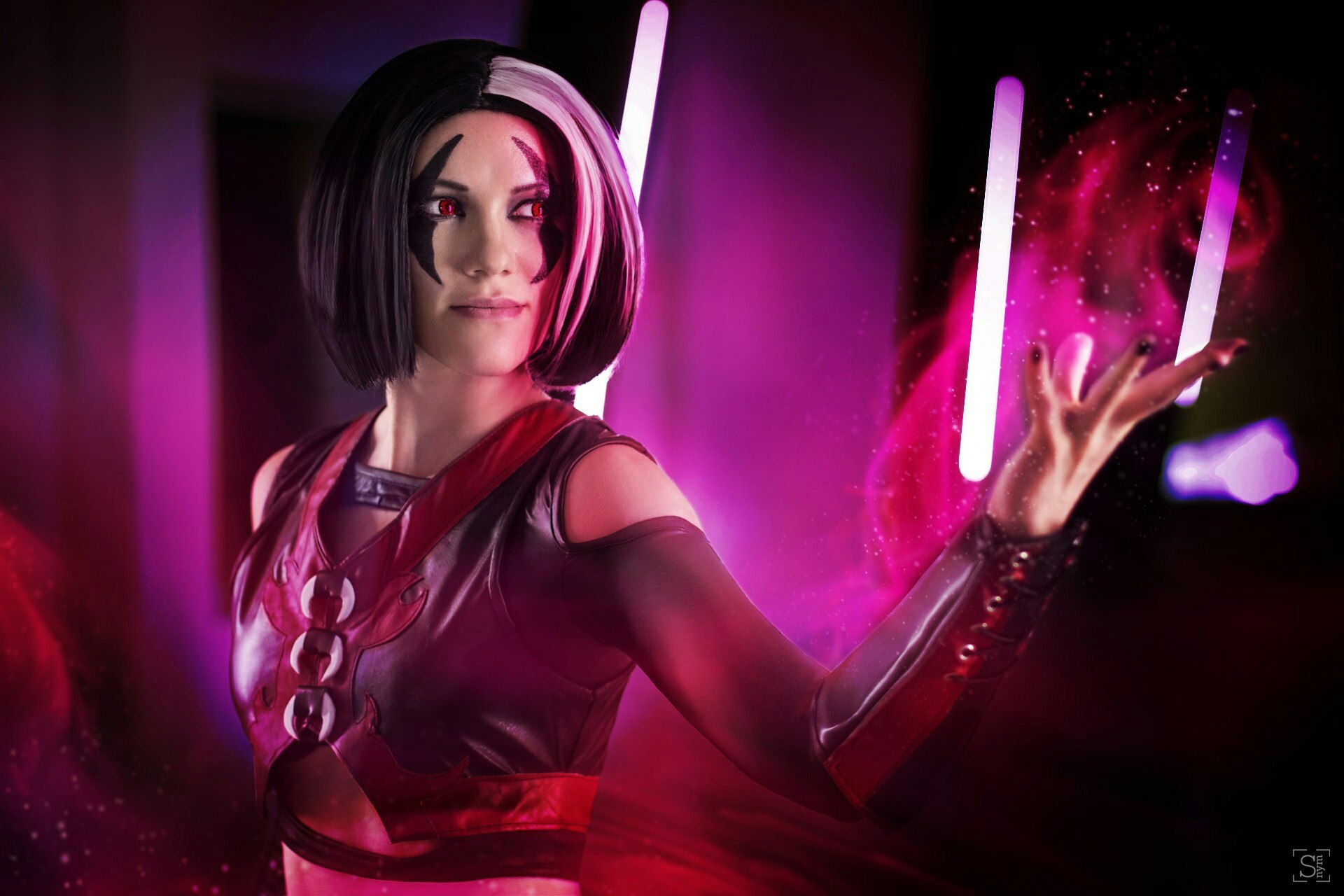 Your Sareena Mortal Kombat is perfect, was her costume hard to make and why did you choose them?
Yay! Many thanks for that. I'm very pleased to receive such compliments. Actually, my husband, who is also a cosplayer, advised me to cosplay Sareena. But that's a secret. Shhh! :) He told me that nobody ever cosplayed her so it would be cool and unusual. That's why I've started to choose characters which are rarely or never cosplayed. I like to be the very first one to make the costume of one or another character. One seamstress, a friend of mine was helping me with this particular costume, but now I'm actively studying sewing, as I hope that I soon would be able to make my costumes all by myself. My friend told me that it was easy to make Sareena's costume, but there were several complicated moments and this inspired me to study sewing.
Was it fun to play Batgirl and what do you like about this character that made you want to cosplay her?
Yes, the Batgirl cosplay was fun indeed. My husband and I were rushing around the city in our costumes and tried to cotton onto it. We spoke to children, were playing with them and they were laughing and taking photos. It was fun and cool. Batgirl attracted me because of her spirit. That's it, I always choose warrioresses for my cosplays. It must be because I am just like them – an Amazon, haha! I'd say it is just like a female version of Batman. More to say, I like DC universe. To feel myself as Batman's sidekick, what can be more exciting? So I've made my decision and after Lara's costume I started to prepare Batgirl. I would never forget that feeling when I stood on the roof in my costume and my cloak was waving in the wind. I felt like I can truly save the city from sadness and grief with my artwork.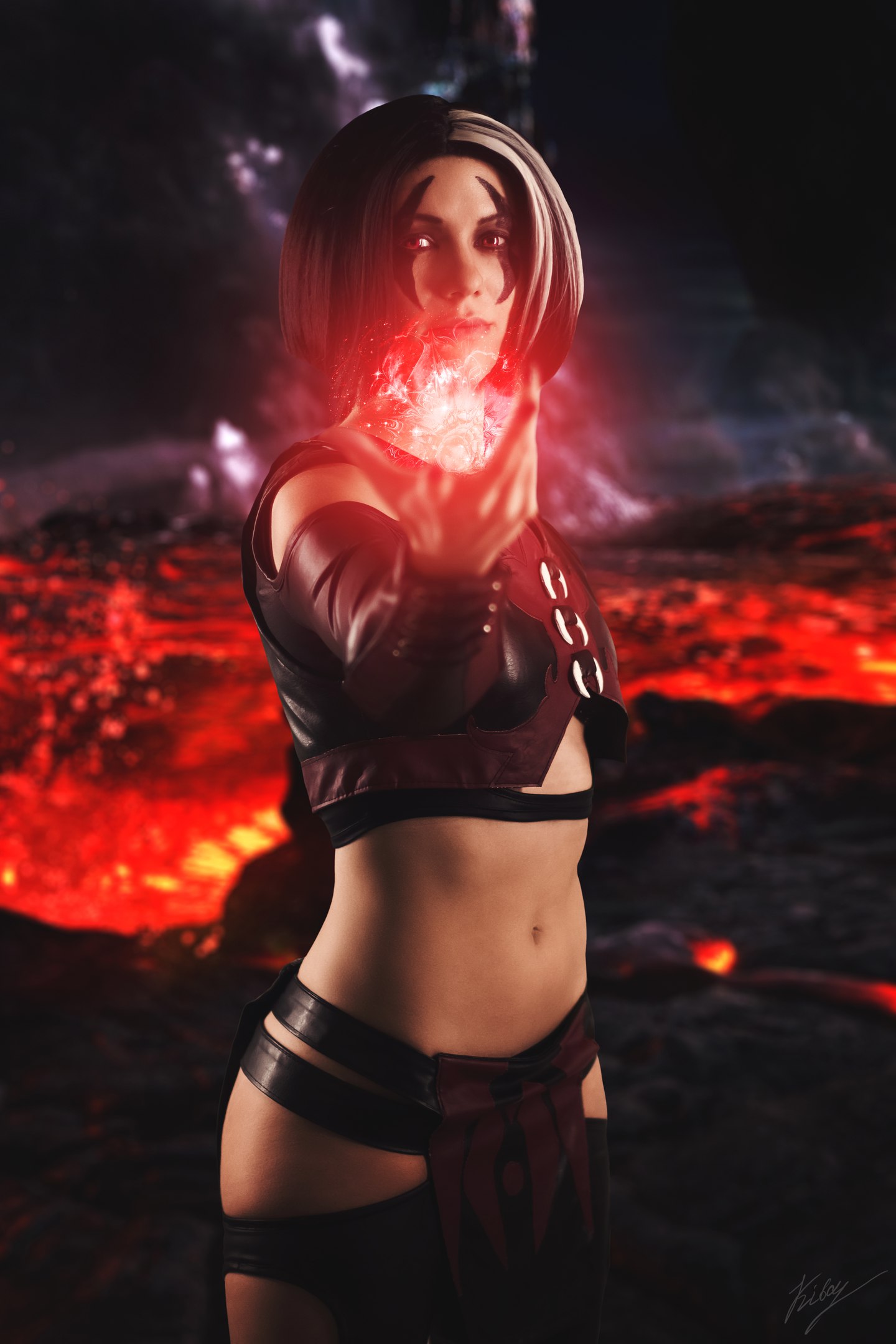 Tell us a bit about your Catwoman photoshoot?
Sure, I'd tell you. When I was making this costume, some cosplayers didn't approve it, because it is «original», I mean my own vision of character. And original cosplay in Russia is not so popular as cosplay of canon versions so for many people it was something weird. At first I was disappointed with that and I even gave up idea of a photoset for it, thinking my cosplay wasn't good at all. But later, after several festivals I realized that one shouldn't lose heart and give up! So I made arrangement with a photographer and went for a photoshoot of my cosplay. It was September and it was cold, I was freezing as we were shooting outdoors, in park. But when I've received photos I clearly saw that it was not done for nothing and my representation of Catwoman was actually good. Perhaps I'd do another version of Catwoman, we'll see :)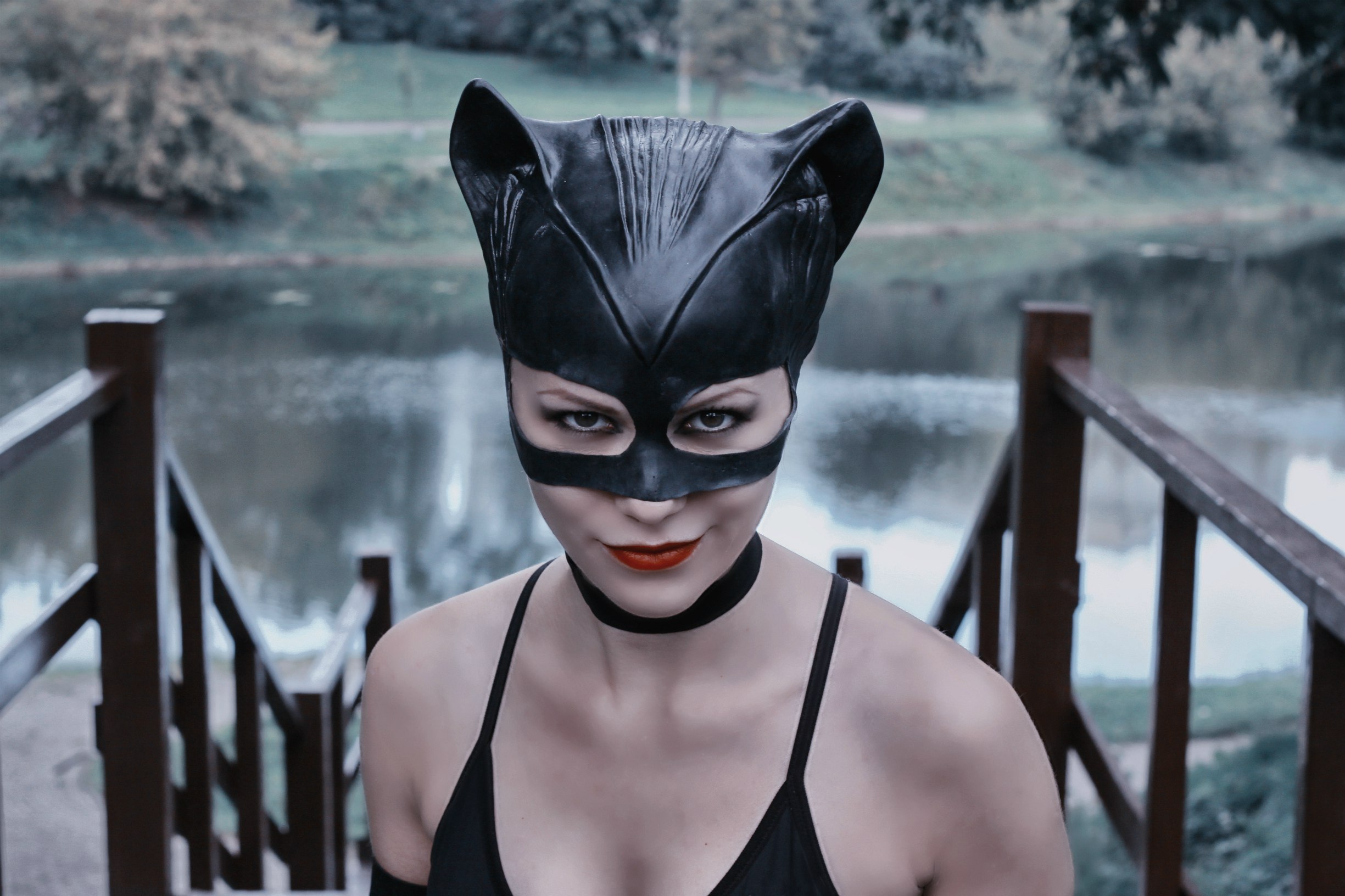 What do you love about cosplay?
It's all about mood, feel and an opportunity to become one's favourite hero for a moment. In childhood we all dreamed of becoming princesses, warriors or magnificent sorceresses. As time passes, these dreams fade and people grow grim and serious, the atmosphere of joy flies away. And cosplay grants to one an opportunity to revive it all for a moment, become somebody or something one always dreamed of. Cosplay helps to reveal many of people's talents like acting, sewing and crafting masteries like crafting armor, weaponry, etc.
However people is the most precious thing in cosplay! When I take part in cosplay festival, I am pleased to look at cosplayers, their costumes, art and performances, I enjoy talking to them and it is most important for me. It is a warm and friendly atmosphere of celebration! I love cosplay and cosplayers.
What annoys you the most about cosplay?
I don't like the way people in Russia refer to cosplay. People (not cosplayers in general) have consumer perception of cosplay. They think we have to be accurate copies of characters, that we have to entertain them. Many of those people write negative comments about cosplay and it is quite different from what one can see on foreign web-portals. There, for example, I receive mostly good and positive comments and it is really nice and motivates me to continue. Also, I have a feeling that our people kinda compete in cosplay like rivals instead of participating in events of joy and friendship. But these all are just minor bad things and I try not to concentrate on.
Lastly, who do you hope to cosplay in 2017?
Because cosplay is not cheap hobby at all, hehe, this year I won't manage to make many costumes. Now I've finished Poison Ivy from Batman and in the beginning of February I'll have a photo session of her, which you all soon could see. Also I'm planning to make a cosplay of one more character from Mortal Kombat, but that's secret for now and I have a rule not to reveal my secrets. All I can say for now – it would be very impressive and this character has rarely been cosplayed by anyone. It is a strong, cold and glamorous woman. It would be my first attempt of making not only quite difficult clothing for the costume but also crafting some elements, for which I'd have some help from some good friends of mine.