Drama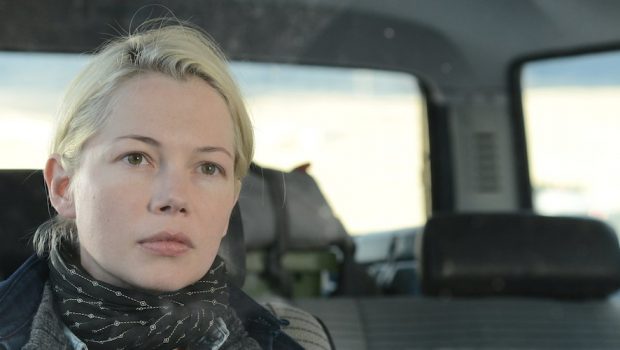 Published on March 3rd, 2019 | by Natalie Salvo
Certain Women DVD Review
Summary: "Certain Women" is a quiet film based on three vignettes about women in a small U.S. town. This is ultimately a slow-burning character study.
"Certain Women" is a film about four ladies, three stories and one small town. This drama is a naturalistic, character study set in an American microcosm. People who enjoy these kinds of films might like this unique window into such a personal lot of stories, but others may be left wanting something – anything – to happen.
Kelly Reichardt directs and writes the script here. She has made other films like "Wendy & Lucy" that plod along at a breezy pace, just like this one. 'The plot for "Certain "Women" comes courtesy of short story writer, Maile Meloy. It is set up like a triptych of vignettes that are loosely connected to one another.
Laura Dern plays a lawyer who shares her first name. She has the unenviable task of advising an angry and unstable client who has had a workplace injury. Laura is also having an affair with Ryan (James Le Gros) who is married to Gina (Michelle Williams). Gina and Ryan are living in a tent while they struggle to build a house.
The most intriguing story here is the final one. It sees Kristen Stewart playing Elizabeth Travis, a stressed out lawyer and a teacher at a college. Lily Gladstone plays an awkward and lonely ranch hand who sits in on Travis's class. The pair go on to form an unlikely bond.
It is commendable that this film passes the Bechdel test. In fact, it features so many strong female protagonists and the kinds of characters that are so often overlooked in film. The performances by the key actresses are also excellent. They ensure that you are immersed in this tiny and rather handsome-looking place. But this smallness coupled with a distinct lack of action can be stifling at times. This is all really slow and nuanced drama.
"Certain Women" is a film that trains its eyes on some quiet observations. Its slight plot and sparse dialogue and soundtrack, mean that it is too simplistic to be really satisfying. "Certain Women" will leave you feeling like you've just been to a one horse town and back.
DVD Details
Director – Kelly Reichardt
Actors – Laura Dern, Kristen Stewart, Michelle Williams, Lily Gladstone
Film Genre – Drama
Label – Shock
Audio – English (Dolby Digital 5.1)
Running Time – 107
Aspect ratio – 1.78:1
Region Coding – 4
TV Standard – PAL
Rating – M
Consumer Advice – Coarse language
Year of Release – 2016
Primary Format – Movies/TV – DVD