Drama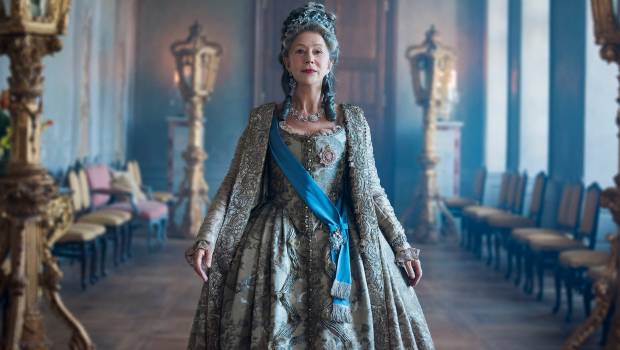 Published on June 22nd, 2020 | by Natalie Salvo
Catherine the Great Blu-ray Review
Summary: This epic saga is a visual treat. Catherine the Great is a well-rounded look at this larger-than-life personality and ruler.
"Catherine the Great" was one of the most successful female rulers of all-time. She's also a larger than life character who still has much mythology surrounding her being. The series, "Catherine the Great" is an epic one that covers a lot of ground and ensures that her formidable personality is compelling viewing.
TV veteran, Philip Martin directs while Nigel Williams offers a script that covers over three decades of her majesty's reign. The series counts Helen Mirren as an Executive Producer. She also doubles as the star of this opulent adventure.
As Catherine the Great, Mirren lives up to the platitudes. She is mesmerising to watch as a strong woman who negotiates power, love and loss. She's at moments sassy and strong-willed, progressive and political. The script may take liberties with some of the facts, but you cannot deny how awesome it is to watch a leader who is steely and feminine in equal measure.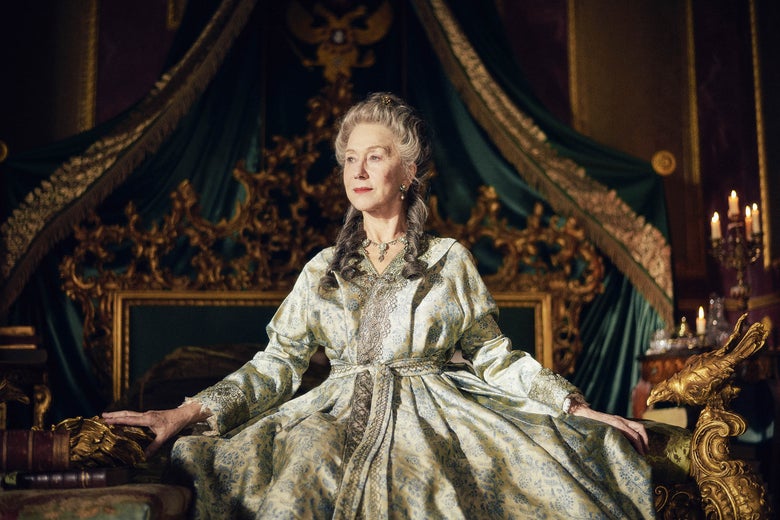 There is nothing subtle about this production. The palaces are magnificent and paved in ions of gold. The costumes are extremely lavish. Fans of period drama will enjoy this for the sumptuous visual display.
An important thread to this story is Catherine's many lovers. She is empress because her husband Peter III was killed in a coup. When the series opens, she has already ruled for a brief period. She has grown tired of her previous lover, who is vying for public recognition. Catherine also has to negotiate her son, Prince Paul (Joseph Quinn), who has designs on the crown.
Catherine falls madly in love with Grigory Potemkin (Jason Clarke). It's a relationship that endures even though the latter has to negotiate his hunger for power while remaining subservient to the Queen. Clarke does a great job with the role and it's clear that he and Mirren share a believable chemistry.
Some people believe the period depicted in this this series was the golden age of Russia. Whatever your beliefs, one cannot deny that the empire expanded, and that Catherine and Grigory achieved a lot together. The former prevailed despite so many attempts to thwart and undermine her authority. This four-part series is a grand affair and a well-written portrait brimming with pomp and power.
Blu-ray Details
Actors Helen Mirren, Jason Clarke, Gina McKee, Rory Kinnear, Richard Roxburgh
Film Genre TV Drama
Label Umbrella Entertainment
Audio English (Dolby Digital 2.0)
Subtitles English
Running Time 240
Region Coding B
TV Standard HD
Rating MA15+
Consumer Advice Strong themes, violence, coarse language, sex and nudity
Year of Release 2019
Primary Format – Movies/TV Blu-Ray