Documentary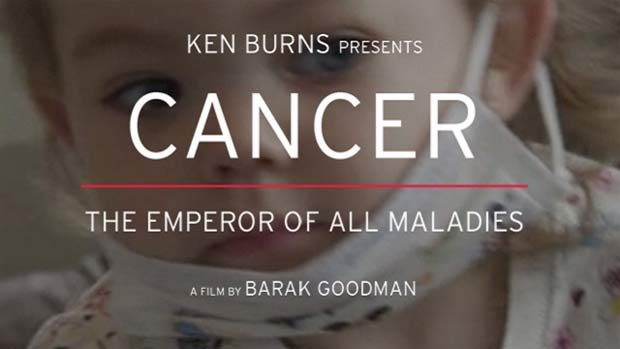 Published on July 11th, 2016 | by Natalie Salvo
Cancer: The Emperor Of All Maladies DVD Review
Summary: "Cancer: The Emperor Of All Maladies" is essential viewing. It's a documentary that features clear and concise descriptions of cancer by covering the science, history and human aspects of this all too common disease.
Cancer is a cruel disease. It's also a very common one. It's estimated that one in two men and one in three women will be diagnosed with it. "Cancer: The Emperor of All Maladies" is a comprehensive and informative documentary series that offers us a history of cancer (including how researchers came to understand the disease) plus how treatments have been discovered and what happens next in this important field.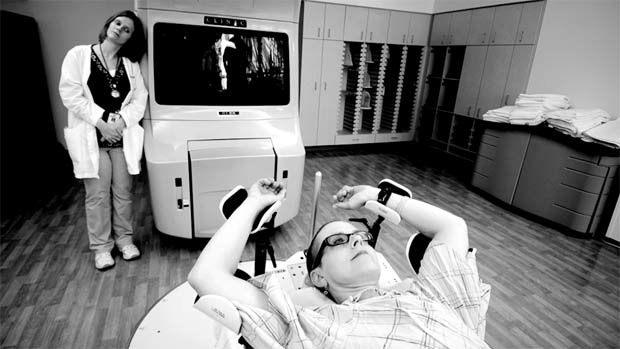 This series is based on the Pulitzer-prize winning book by Siddhartha Mukherjee who also appears here as a talking head in this program. The show is directed by Barak Goodman and it counts Ken Burns as an executive producer. Over the course of the filming, two individuals from the production team would die from cancer, including narrator Edward Herrmann and producer, Laura Ziskin.
The DVD is divided into six, hour-long episodes although in America it was presented as three, two-hour long programs.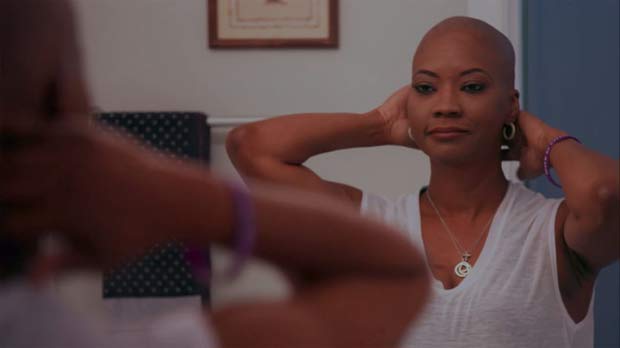 The show combines interviews with: researchers, advocates, oncologists, patients, philanthropists and other doctors and nurses working in the cancer field. It combines archive footage and photographs (that are presented in the best quality video and audio.) "Cancer: The Emperor of All Maladies"  is ultimately a very important documentary because it hits home that no one is immune to cancer and that this disease has a number of causes, including some that are unknown while others that can be linked to inherited genes, viruses, chemicals, etc.
In episode one we learn about how cancer has been around for hundreds of years. It was even mentioned in some Ancient Egyptian scrolls. The focus then shifts to the pioneers, the mistakes and breakthroughs of the last 100 years. Some of the first major breakthroughs were by Sidney Farber or the father of modern chemotherapy. In the following episode there are discussions about surgery and radiation and the idea that some of the drugs that treat cancer can also cause this dreaded disease.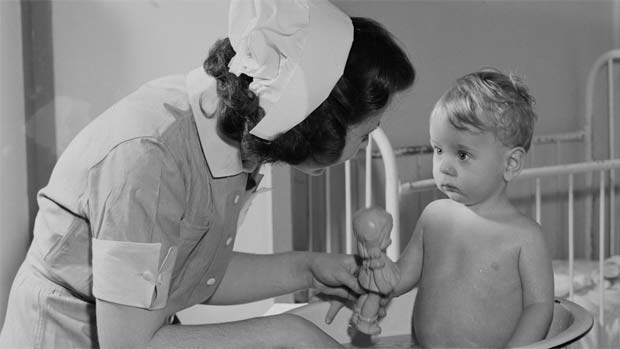 By the 1940s the medical fraternity still considered cancer as a single disease that would have a single cure. A lot of research would follow and would aid in the understanding of this disease. This resulted in some researchers looking into the role of oncogenes (genes that under some circumstances can transform a cell into a tumour cell) as a way of detecting and fighting cancer.
There is a discussion about the horrific radical mastectomies that were once routine and believed to be the best treatment for breast cancer. This was later disproven and different trials lead to the discovery of better treatments (including certain drugs.) There was a shift in thinking about cancer to encourage prevention and early detection. The series ends with the formulation of the HPV vaccine that can account for a substantial number of breast and ovarian cancers.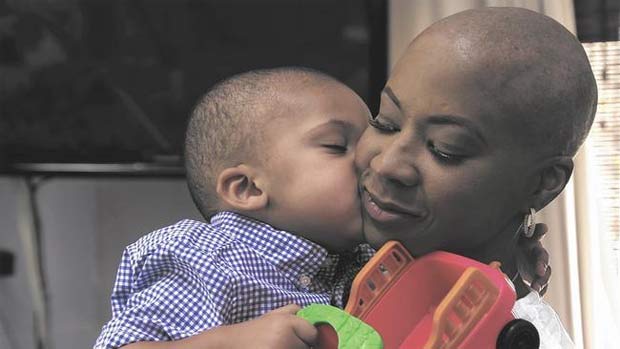 "Cancer: The Emperor Of All Maladies" features clear and concise descriptions of cancer including its evolution and the way we think about, understand and treat this disease. It offers possible treatments for the future (targeted therapies and immunotherapy) as well as what has worked and failed. This documentary straddles the lines between hard science and history as well as offering up the real, human impact of cancer (by showing actual cancer patients and their families.) This documentary is essential viewing because it covers such a fundamental issue for humans as we stare down the barrel of either being diagnosed with the disease or knowing someone that has been there.
DVD Details
Film Genre – TV Documentary
Label – SBS
Audio – English (Dolby Digital 2.0)
Running Time – 330
Aspect Ratio – 1.78:1
Region Coding – 4
TV Standard – PAL
Rating – M
Consumer Advice Line – Medical themes and surgical procedures
Year of Release – 2015
Primary Format – Movies/TV – DVD