Cosplay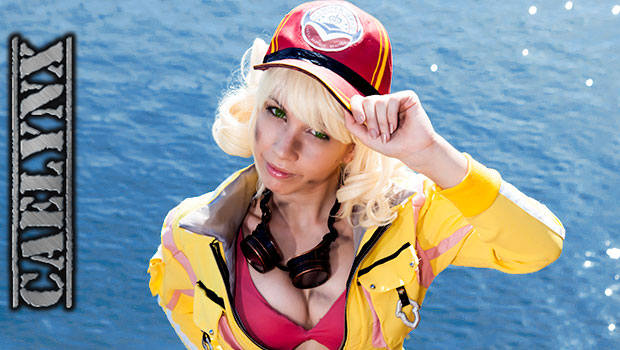 Published on December 27th, 2016 | by admin
Caelynx Cosplay Interview
We catch-up with the very talented and awesome Caelynx to talk about all things cosplay and nerdy!
Welcome to Impulse Gamer Caelynx, so tell us who was your first cosplay and why did you choose them?
Hello there!
Noctis from Final Fantasy XV (or more like his Final Fantasy Versus XIII version) back in… 2009 or 2010. It was (obviously) bought but I kinda fell in love at first sight with this character and just discovered this awesome new thing called "cosplay" so I gave it a try!
My first more or less self-made Cosplay was Rikku from Final Fantasy X-2 and Serah from Final Fantasy XIII-2 (Ha you kinda see a pattern here
. I wasn't into Anime and Manga as much back then so I went with game cosplays at first and chose those strong and independent female characters!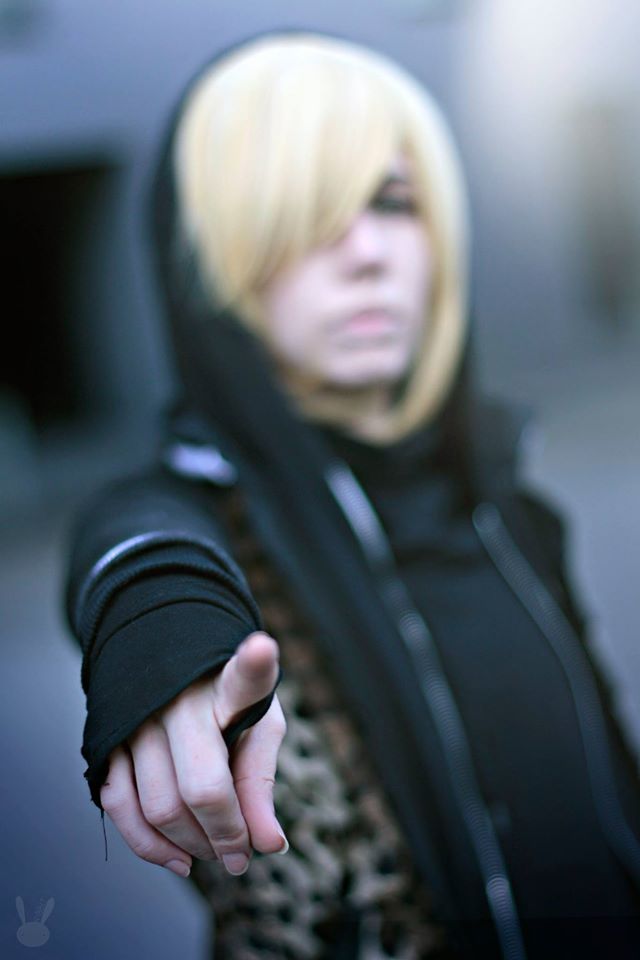 Yuri Plisetsky – Photographer Ribbit's Place
How did you become involved in cosplay?
My flatmate dragged me to a convention back in 2008 (or 2007?) because she knew I liked this kinda stuff and wanted to show me "her world". There were so many awesome people that I was like "damn I NEED to try this stuff out too! This looks like SO much fun!!! "And welp, here I am, nearly 10 years later still stuck in cosplay-hell and gathered a bunch of new friends thanks to this
What's been your favourite convention so far?
Definitely Gamescom '15. I've got so much positive feedback on my Cidney cosplay and was able to meet Hajime Tabata and the creators of Cidney IN my Cidney cosplay and present it on stage! Damn, BEST.DAY.OF.MY.LIFE!
If you had unlimited money and time who would you cosplay?
Tough question! I would love to cosplay more game characters with armour and big ass weapons and a lot of LED's stuff! Also would love to buy better and more expensive fabrics if I could spare that extra money
What was it like playing Cindy from Final Fantasy?
GREAT! I love her! Back in 2015 I had no idea how her character would be like but I assumed she would be some kick-ass and strong female character (and she kinda is now!). Also her design was great and something new for me to try out! It's still one of my all-time favourite cosplays, even though I would love to redo it if I can spare the time for that next year. Back then I barely had any reference pictures, only the ones from the demo and a few things changed on her design since then. Also my sewing skills got quite better since then and it's kinda tempting to see how I could improve that cosplay.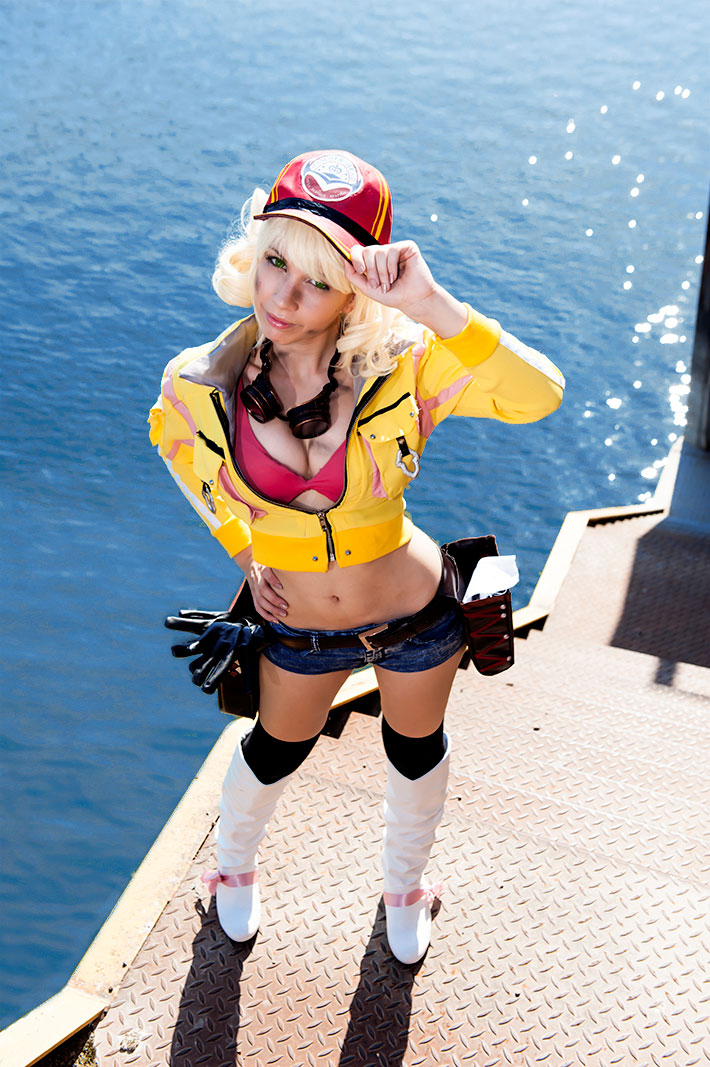 Tell us the coolest thing you own?
Right now it's the UCE from Final Fantasy XV.
I'm kinda proud that I could get my hands on one of the copies – besides that I can also call a very big print and drawing collection my own. I really love to support all those beautiful cosplayers and outstandingly great artists out there!
Where do you get your inspirations from?
Everywhere! Games, movies, shows everything I like gives me motivation and inspiration! Also my friends are a big help! They kinda drag me into stuff I would probably never give any recognition and then suddenly I'm falling in love with it! It's great to be able to share your passion with others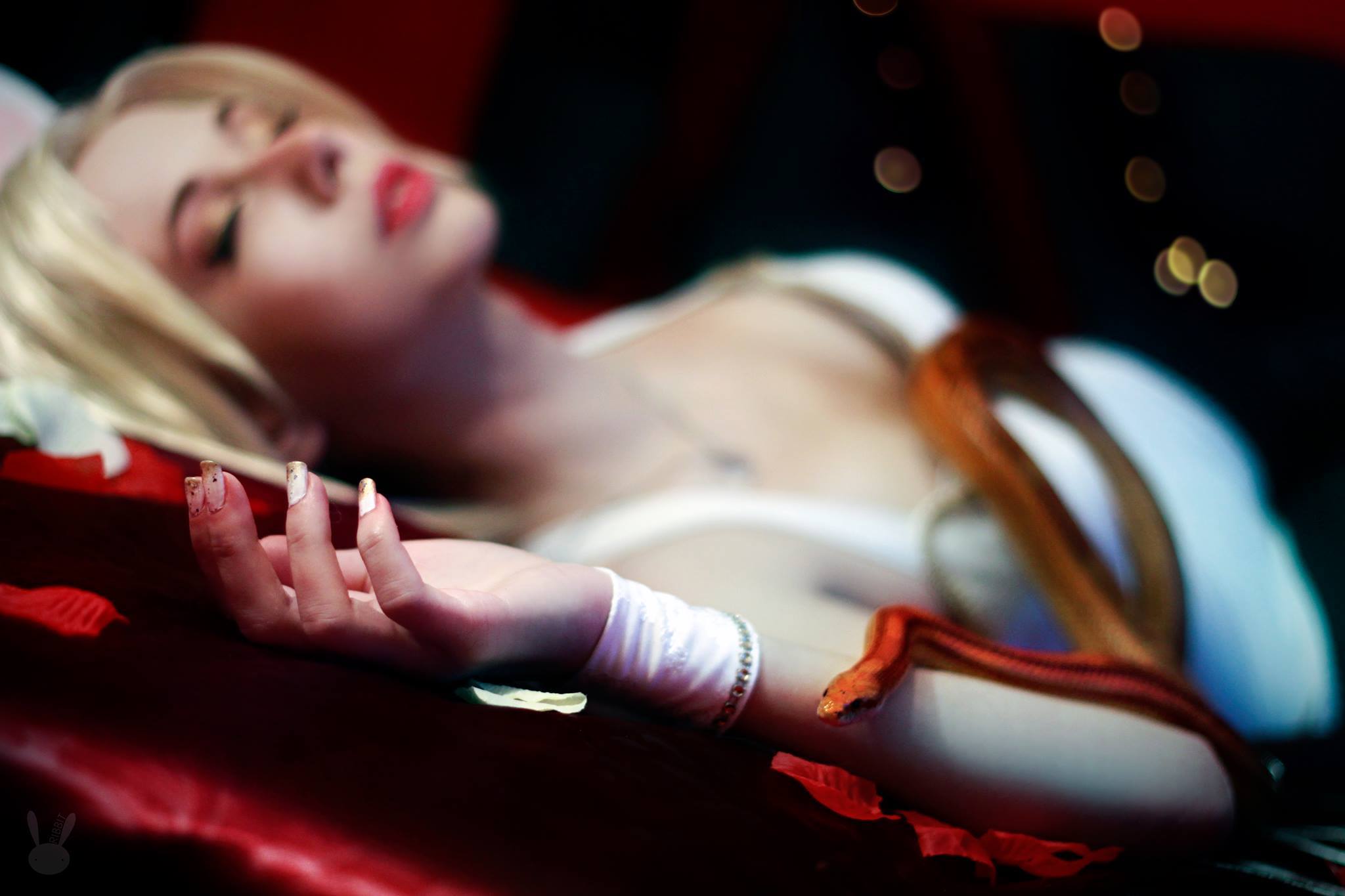 Mercy Bunny Version from Overwatch – Photographer Ribbit's Place
Who do you hope to cosplay in 2017?
I don't have any fixed plans yet. I would love to finish Tracer and I want to cosplay a lot of Macross outfits (especially Ranka and Freyja cause those cutiepies are total waifus). Everything else will depend on my motivation and my current flashes. I realized this year that it's not good to plan too much ahead without having any "freetime" for some small projects so I will change this for 2017!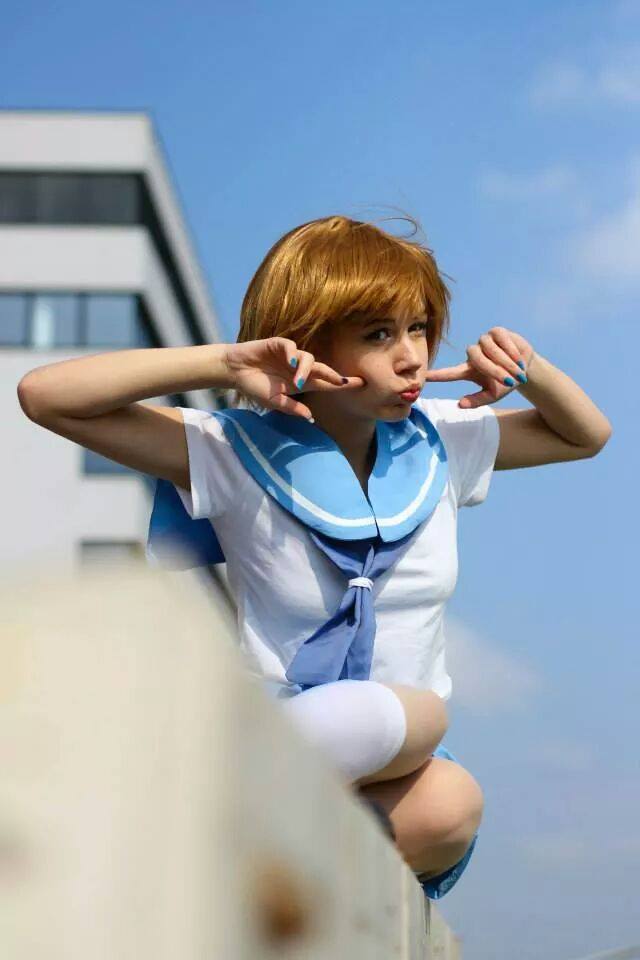 Mako from Kill la Kill – Photographer @otakusarea
Which has been your most trickiest cosplay?
Tracer. Definitely! I'm still not done with her outfit yet because of the hard time she's giving me! My prop-making skill is -16890 so you can imagine how difficult it is for me to get decent result, even though I receive a lot of help from friends. And my perfectionism isn't helping either.

Bunny Mercy and Bunny Widowmaker (Mila Alexia Jaeger) from Overwatch – Photographer – A&B Photography
Easiest?
I have a lot of "easy" cosplays to be honest. Most of my fabric-only-cosplays are easy because I have one main pattern and I can make (nearly) everything out of that!
But I guess the easiest cosplays this year were probably Marinette from Ladybug or Yurio from Yuri on Ice.
What advice would you give to people wanting to cosplay?
Just do it! Start with something, anything, no excuses like I can't sew, I can't craft. You never will be able to do any of that if you won't start at some point! My first cosplays were half bought half sewn together and looked horrible BUT I had a lot of fun with them (sometimes even more then with my 'professional' ones now). Keep your old pictures, cosplays, props even though you don't like them because it is really motivating to look back and compare them to the stuff you can do now! Don't feel ashamed, be proud of what you achieved so far! Just never give up on something you truly love! Work hard on your skills and you will be successful one day!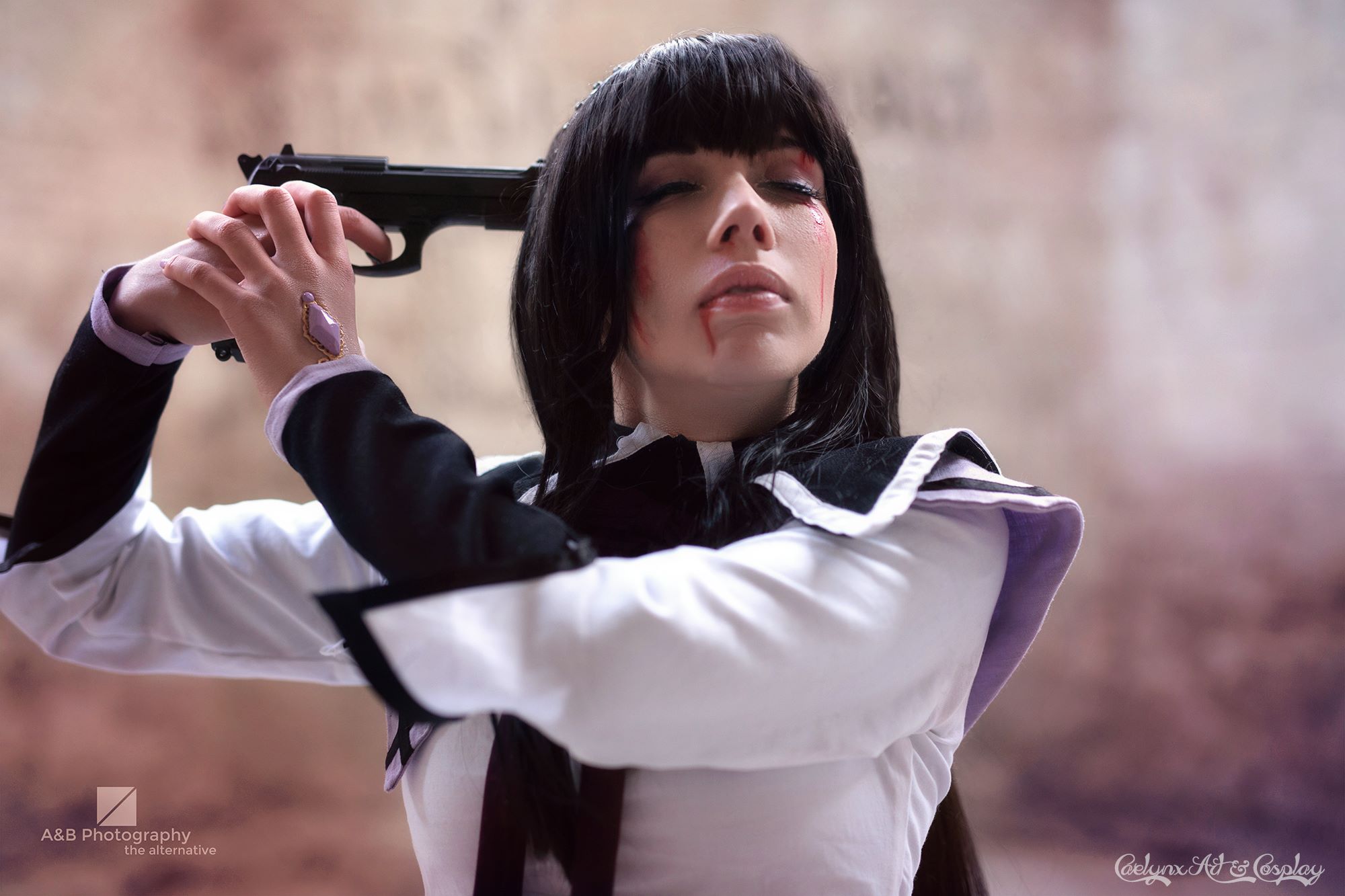 Homura Akemi from Puella Magi Madoka Magica – Photographer A&B Photography
Check out Caelynx on her Social Media sites at