Anime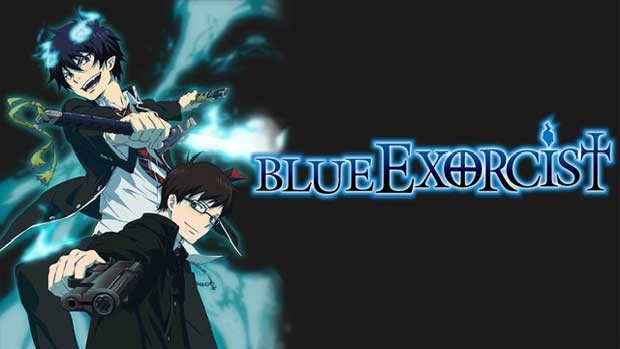 Published on February 21st, 2016 | by Tony Smith
Blue Exorcist the Complete Series DVD Review
Summary: Blue Exorcist the Complete Series is fun a series about not only demons but also our own internal demons
Blue Exorcist is an epic anime series that comes on 6 discs with a whopping running time 625 minutes of which revolves around the clandestine world of exorcists and the demon realm. There's also some classic anime twists thrown into the story which involve two brothers, Rin and Yukio Okumura who have a very shrouded and unbeknown to others, a demonic history.
Furthermore, the series is set at the True Cross Academy, a place which stores all the known knowledge of hell and its demons, including a place where people can train to become exorcists in order to protect the realm of man. It's quite a cool concept but like most anime series, there's some clichés and stereotypes thrown into the mix, including a few over the top laughs.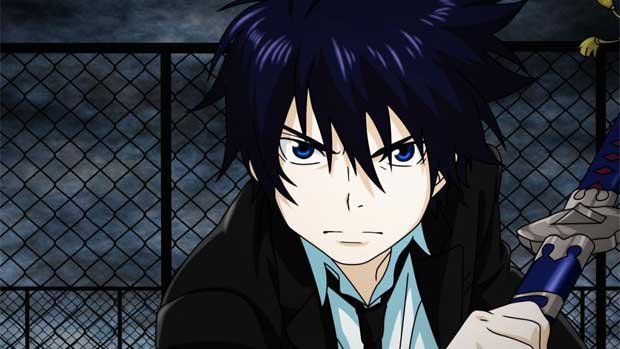 Think of it as the exorcist equivalent of Hogwarts and as mankind's last defence against the encroaching hoard of demons from the realm of Gehenna. Thankfully this is where the exorcists come into play and of course our two protagonists and although they are quite different, they do share a very powerful father and that is dark king himself, Satan. For a Japanese series, Blue Exorcist is also quite steeped in Western religion, more so with Catholicism which really suites the premise plus a touch of mythology from Japan.
Given that the story may seem a little convoluted, its pacing and character development is quite good and unlike some other anime stories, everything does come together well, particularly the main characters of Blue Exorcist. Another twist is that their non-biological father is an Eminent Priest by the name of Shiro Fujimoto who is not only their guardian but also their teacher which sets Rin on the course of becoming an exorcist at the True Cross Academy, whereas his brother seems to have a stronger link to his dark side but nonetheless a power for good. To compound things a little for Rin, his brother is actually a teacher the academy which does create an interesting dichotomy.
In relation to the episodes, most of them are quite interesting and there's some good follow-through between the series. Although set in True Cross Academy, the series does extend itself to the greater world which of course brings some spectacular battles and "exorcisms" with some fun supporting cast introduced like Shiemi who is a bit of a social outcast. Sure, it does follow the Shonen premise but it actually works well, especially with the chemistry between the two brothers and the extended cast.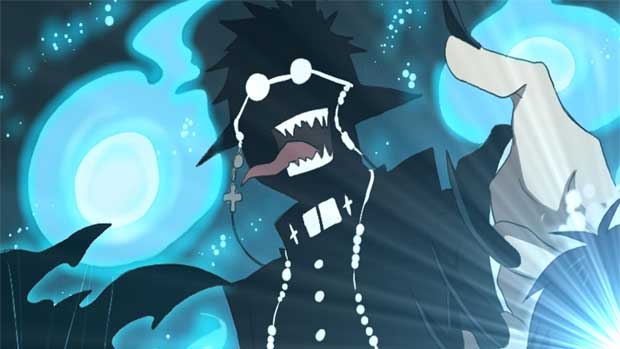 Video & Audio
The video and audio quality of Blue Exorcist is quite high which features detailed, colourful and sharp animation plus decent audio. Character designs and backgrounds add to the overall theme of the story which really draws you into this Gothic world. Voice acting is professional without it being overtly clichéd and the soundtrack changes with the story such as when the action sequences commence which at times can be quite tense. All in all, Blue Exorcist is a well presented series from Madman.
Special Features
Ura-Ex (Bonus Short Movies)
Unaired Special Episode: Kuro Runs Away From Home
Web Previews
CM & Trailers
Textless Songs
Final Thoughts?
In conclusion, Blue Exorcist is a fun anime series that does suffer from a few flaws during the mid season where the story does deviate. Thankfully it returns and does give the viewer a worthy ending, even though it is a little clichéd and stereotypical at times. With strong character development and excellent world building, Blue Exorcist is an interesting take on the never ending battle between good versus evil.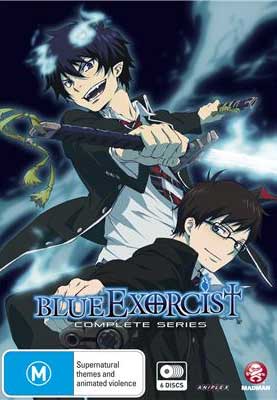 DVD Details
Film Genre – TV Anime
Label – Madman Entertainment
Audio – Japanese (Dolby Digital 2.0)
Subtitles – English
Running Time – 625
Aspect Ratio – 1.78:1
Region Coding – 4
TV Standard – PAL
Rating – M
Year of Release – 2011
Primary Format – Movies/TV – DVD