Drama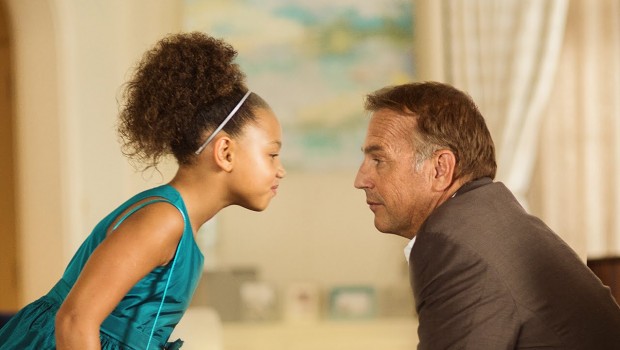 Published on August 16th, 2015 | by Natalie Salvo
Black Or White DVD Review
Summary: 'Black Or White' is a nice but frustrating film about a divisive and complex issue.
The film, 'Black Or White' poses some good questions but the answers are undone by its half-cooked and underwhelming execution. The film plays the race card through a messy custody battle between two grandparents from opposing sides of the family. And while it should be applauded for raising such important and timely issues, it is ultimately lacking in insight and edge to really cut through.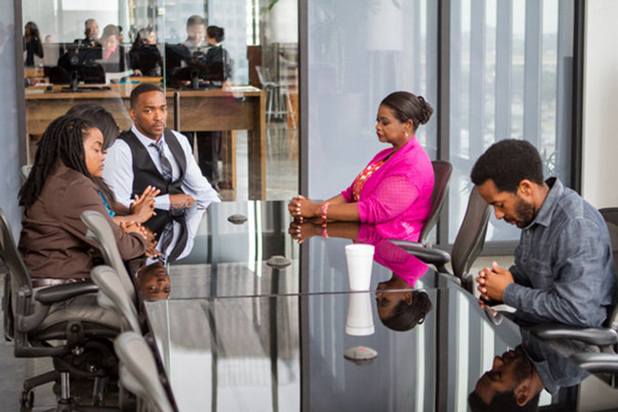 This film is written and directed by Mike Binder who apparently has a personal connection to the story. The plot is actually based on true events and is about a widowed but well-heeled attorney Elliot Anderson (Kevin Costner) who is struggling with grief due to the recent loss of his wife Carol (Jennifer Ehle). He and his late wife acted as parents to their granddaughter, Eloise Anderson (the lovely Jillian Estell) but this arrangement was questioned by Eloise's paternal grandmother (the reliable Octavia Spencer) because she starts a custody battle after hearing about Carol's passing and Elliot's descent into alcoholism.
The story is a complicated one. Eloise's mother was only 17 when she fell pregnant to a drug addict (André Holland). She concealed the pregnancy from her family. But eventually she would die during childbirth, leaving her parents to step in and take over custody. Eloise's African-American family members meanwhile, believe she should live with them in order to feel more connected to her roots.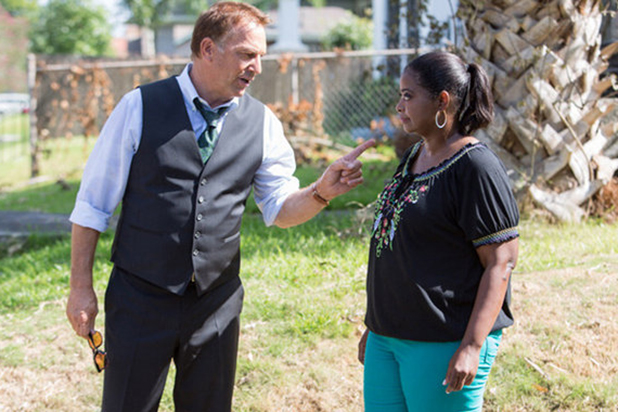 The film is full of stereotypes and clichés about white Americans and African Americans. There are a lot of different threads and characters in the plot and some of these feel rather flimsy and overly simplistic. It's a shame because the film had some good intentions and seemed sincere enough. It also could have given some great insights into racial identity as well as understanding and forgiveness in fractured relationships, but instead it all feels rather convenient, contrived and flat.
'Black Or White' is a nice but frustrating film about a divisive and complex issue. It was a good idea but this was ultimately a squandered opportunity where the insights are missing and all that's left is something that is rather superficial. This family drama fails to get skin deep and was undone by problems with its execution and at the end of the day it reminds us that there really are no easy answers to questions about race and identity.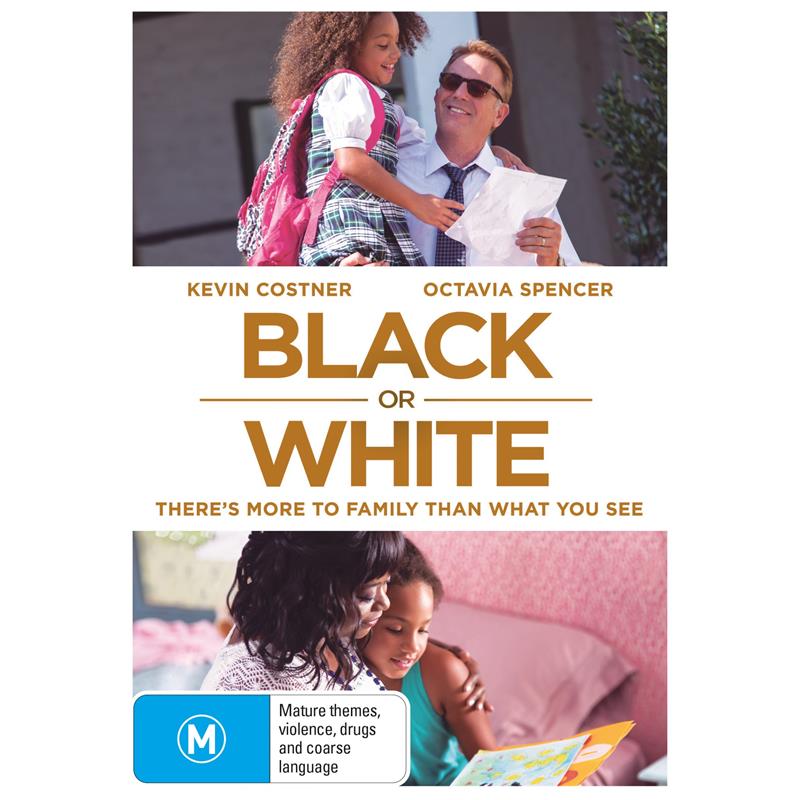 DVD Details
Director – Mike Binder
Actors – Kevin Costner/Octavia Spencer/Jillian Estell/Bill Burr/Jennifer Ehle/Andre Holland/Gillian Jacobs
Film Genre – Drama
Label – Entertainment One
Audio – English (Dolby Digital 5.1)
Region Coding – 4
TV Standard – PAL
Rating – M
Year of Release – 2015
Primary Format – Movies/TV – DVD