IMAX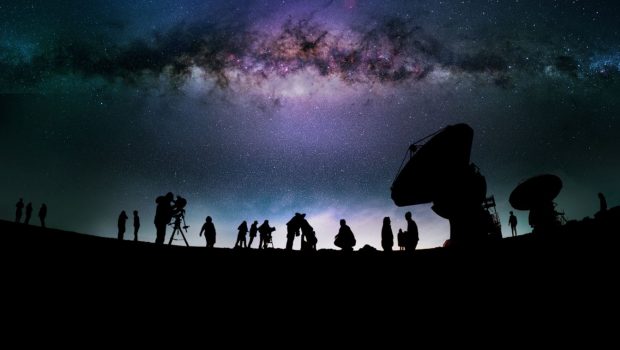 Published on February 23rd, 2017 | by Admin
Australian documentary film THE SEARCH FOR LIFE IN SPACE 3D opens exclusively in IMAX
Australian documentary film THE SEARCH FOR LIFE IN SPACE 3D opens exclusively in IMAX Melbourne's IMAX theatre is screening THE SEARCH FOR LIFE IN SPACE 3D, a December Media film produced in association with Film Victoria and Swinburne University of Technology, opening March 16.
With stunning imagery from the world's most powerful telescopes, this new giant screen film takes audiences from the surface of Mars and the icy moons of Jupiter and Saturn, to the extreme lava fields of Hawaii and the thermal vents deep beneath the sea. In these harsh environments, astrobiologists look for clues to how life takes hold. As this immersive adventure into the universe reveals the possibility of life on planets like our own, THE SEARCH FOR LIFE IN SPACE 3D will make you re-examine such fundamental questions as: "Are we alone?"
"What is unique about this film is that it is not purely about astronomy. It's about placing Earth into our idea of space as a whole. Everything that happens here on Earth could happen on another planet, or another moon—and it might be happening already, " says December Media Producer Stephen Amezdroz.
"We are thrilled to be screening this visually stunning, locally produced film. It's really great to be able to showcase an Australian film in IMAX 4K Laser on the world's largest screen", says IMAX Melbourne General Manager Richard Morrison.
Tickets will go on sale soon. Head to imaxmelbourne.com.au for more information.