Cosplay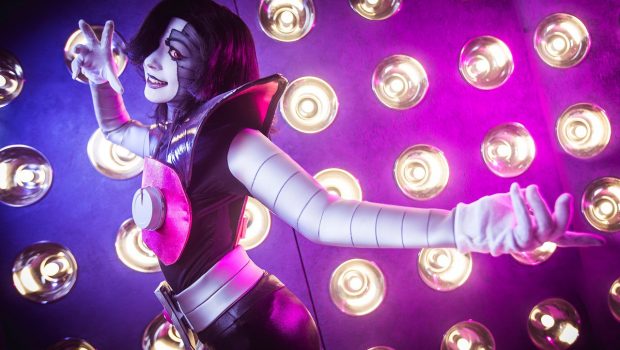 Published on January 16th, 2017 | by admin
Aris Cosplay Interview … the Mistress of Crafting!
We catch-up with the extremely talented and amazing cosplayer Aris from Saint Petersburg Russia, a true mistress of crafting whose cosplay is really quite outstanding! Some of her cosplay has included characters from Dishonored, Ragnarok Online plus other franchises that will leave you stunned with her eye for detail and transforming these fictional people into the real world.
Welcome to Impulse Gamer Kate (aka Aris)… so how did you become involved in cosplay and what do you love about cosplay?
Sometime in 2007, my friends invited me to participate in a cosplay event and at that time, I didn't know what it was but it was the beginning of something beautiful. After the event, I discovered that I liked cosplay and since then, I've continued to do it. After a few years, I started to make my own costumes fully and now, I love that process more then when I wear them.
Is there anything that annoys you about cosplay?
I do not like that today cosplay contains too much erotica and it may influence how people view the medium.
Which have been your top five favourite cosplay characters?
These would be Dragon Nest – Velskud set (Hunter), Ragnarok Online – Valkyrie Randgris, PSO2 – FOnewmn, Amnesia – Grunt and Dishonored – Delilah.
When creating a character, where do you get your inspirations from?
Sure! I always do only those characters that I know. For example, I play a lot of Dragon Nest and Ragnarok Online and I admire these images of these characters in the game. Very rarely do I first choose a costume and then get acquainted with the source.
Tell us about your amazing Valkyrie Ragnarok Online cosplay?
The latest photos of Valkyrie is a converted suit. I first created it in 2009, and only recently did the remake. The entire craft was renewed, with the exception of the tissue. There are a few characters that I would like to change, but it is always nicer to create something new then to remodel.
What's been your favourite photoshoot?
Atalanta (Archer) – Fate/Apocrypha which also introduced me to my favourite photographer, Eva. We shot this image in a beautiful forest park and also had a nice walk.
Can you tell us a little about the Russian cosplay scene?
Cosplay in Russia is different from other countries. When it started, the direction was for events that took place in festivals in a formal presentation.  These includes very popular skits, dances, etc. as everything was focused on theatrical performances. Now it is becoming popular in the Comic-con formats. Also on the Internet, Russian people are not discreet in their criticism to each other. Therefore, we try to be like the character, not only with their costume but also their appearance.
One of your latest photoshoots was Mettaton EX… what was it like cosplaying this character?
If you played the game Undertale, you know that MTT is currently a very glamorous robot local star. In the photoshoot we have tried to emphasize the pink tone in the photos. I also like this character because he's very emotional and he has a cool make-up :)
You also played Emily Kaldwin, what was it like playing this "princess" from Dishonored 2?
I liked Emily before the game came out I must admit. Also, I really, really liked the first Dishonored, but there were so few female characters. And here comes the second part of the announcement for Dishonored 2 that showcased Emily with photos, news, trailer etc. We then made the suit. Now, I do not like the color of the fabric, for example, therefore it is the image that I would alter. However … Moral: do not do cosplay for the unreleased game! By the way of the game, I really enjoyed myself when I was finally into it to play as Emily and I'm still looking forward to photos from the photographer ;)
Tell us your funniest cosplay story or fondest cosplay memory?
One day we went on the train to Moscow for a festival with friends who were cosplayers but things went a little wrong. It so happened that one does not have time to pass the thing on the train, the other bought a seat on the train the next day, while the third was her birthday. Needless to say, it was a crazy night on the train. We wanted to laugh and cry however, it has remained a bright moment in our cosplay history.
Who do you hope to cosplay in 2017?
The main goal in 2017 is to make a Diablo III cosplay because I like to create monsters =D
Besides cosplay, what else do you like?
I love to draw, play online games and chat with friends.
Lastly, what advice would you give to people wanting to cosplay and how to start?
Do not be afraid to try! Even if things are no perfect, train yourself and learn from your mistakes.
Aris Social Media
https://twitter.com/aris_cross
http://arisrus.deviantart.com
https://ask.fm/aris_cosplayer
http://mywishlist.ru/wishlist/a_r_i_s