Drama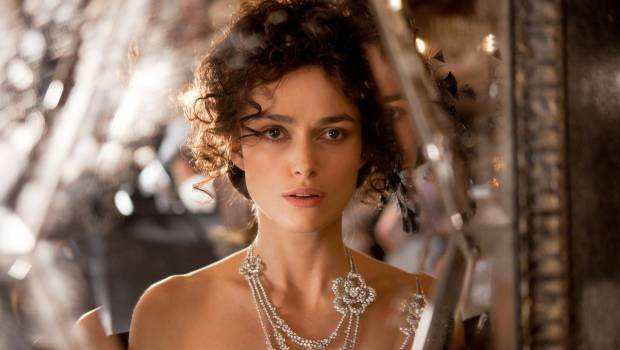 Published on October 6th, 2020 | by Natalie Salvo
Anna Karenina DVD Review
Summary: This is a pretty and unnecessary adaptation. You'll come for the Baz Luhrmann-like visual aesthetics but fail to stay for little else.
Joe Wright's adaptation of Anna Karenina is a pretty albeit unnecessary one. The "Atonement" and "Pride & Prejudice" director certainly offers up a luscious period drama that is easy on the eyes. But what it misses is the emotional resonance of this tragic story.
Keira Knightley once again teams up with this director and plays the eponymous leading lady. She is an aristocratic woman of privilege living in Russia during the 19th Century. Over the course of this film, she is occasionally racked by indecision, as she loses her social standing over a love affair.
Jude Law plays Karenina's cuckolded husband. He's a bland if forgiving man. Anna dotes on their son and he is originally prepared to forgive his wife's improprieties. But she takes things too far and eventually is exiled. "Anna Karenina" can seem like a soap opera at times.
Wright has chosen a rather intriguing artistic choice by staging the film in a decaying theatre. This means the theatrics (and in turn, Anna's histrionics) are dialled up to eleven. But this also can be stifling and when combined with Tom Stoppard's script, there are some less than remarkable moments. One example is when a train on rails frequently signposts Anna's fate in such a blatant manner.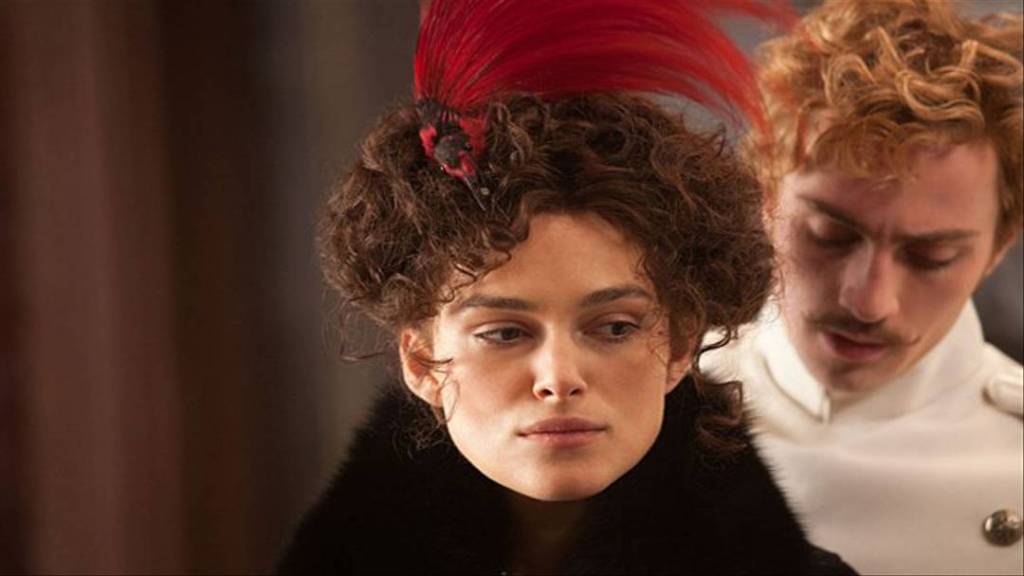 The object of Anna's undoing is the Count Vronsky. Aaron Taylor-Johnson plays this admiral and sports a strange mane of blonde hair. Taylor-Johnson and Knightley have zero on-screen chemistry. The character of Anna is also such an unlikeable one that it is hard to feel any real emotion about her obsession and their tryst.
More believable is the love story headed up by an idealistic farmer (Domhnall Gleeson). He courts Kitty (the gorgeous Alicia Vikander) and is infatuated by her even though she initially has eyes for the Count. Other cameos include: Emily Watson, Matthew Macfadyen and Eric MacLennan.
"Anna Karenina" had some ingredients to be an excellent film. This classic story about a scandal within high society should have been a winner. This is especially so when you consider the great cast and the opulent Baz Luhrmann-like take on the visual aesthetics. But the result is pure style and prettiness over substance, nice on the eyes but lacking emotion.
DVD Details
Directors Joe Wright
Actors Keira Knightley, Jude Law, Aaron Taylor-Johnson
Film Genre Drama
Label Umbrella Entertainment
Audio English (Dolby Digital 5.1)
Running Time 124
Aspect ratio 1.77:1
Region Coding 4
TV Standard PAL
Rating M
Consumer Advice Mature themes, sex scene and brief gore
Year of Release 2012
Primary Format – Movies/TV DVD