IMAX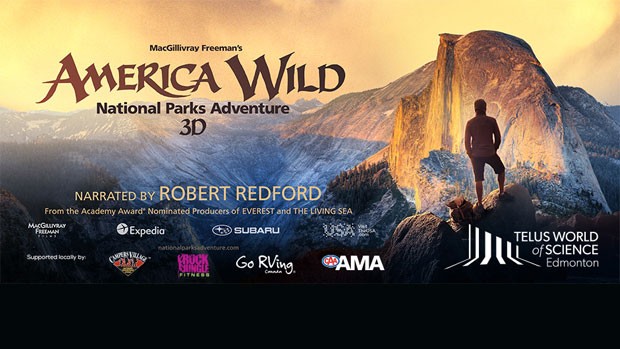 Published on March 6th, 2016 | by Andrew Bistak
America Wild 3D Review (IMAX Melbourne)
Summary: America Wild 3D beautifully captures over 30 plus national parks in America with beautiful, emotion and inspiration.
Recently opening at IMAX Melbourne Museum, America Wild 3D is like being transported into a postcard that takes viewers into the American wilderness in all its glory. Beautifully presented in 3D with stunning cinematography and  narrated by Academy Award winner Robert Redford (Butch Cassidy and the Sundance Kid, Indecent Proposal, Spy Game), America Wild 3D follows mountaineer Conrad Anker, photographer Max Lowe and artist Rachel Pohl as we are joined in their spectacular wilderness adventure.
Their adventure not only celebrates the 100th anniversary of National Parks in America thanks to President Roosevelt but takes us to some truly awe-inspiring locations such as Yellowstone, Everglades plus Yosemite and beyond. From the very moment America Wild 3D commences, your body is inundated with the exhilarating cinematography that that thanks to the IMAX footage and of course 3D, it's like you are actually visiting these 30+ national parks. Audio is equally as compelling and helps draw you into this 45-minute film.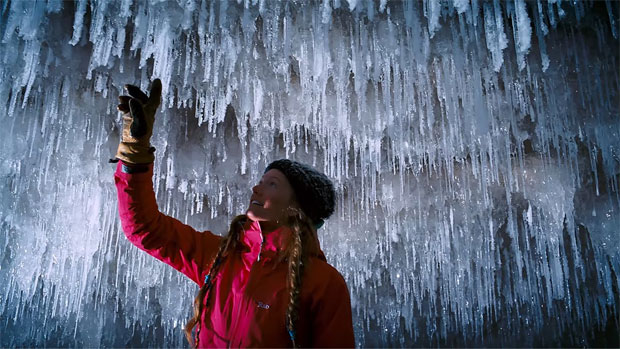 As this edutainment film follows Conrad, step son Max and Rachel, it adds emotion to the story who share part of their lives with the viewer and their love for the wilderness. Seeing Max and Rachel free climb the Devil's Tower (Close Encounters of the Third Kind) is very impressive and we also discover that this monument was sacred to the indigenous people of this area who believe it was created by bear scratches. Then you have Conrad free climbing ice in the Glacier National Park with Rachel discovering this almost enchanted cave with ice.
It's quite an enthralling journey!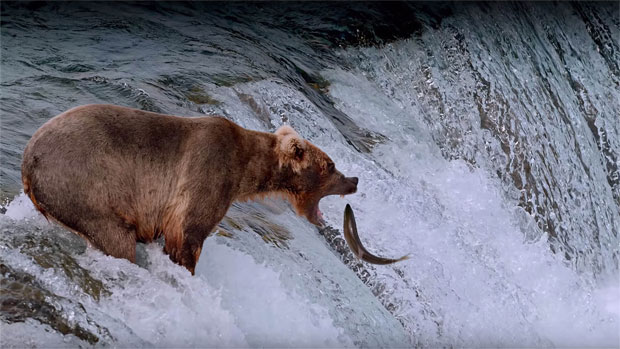 In terms of history, we learn that Roosevelt is the founder of National Parks in America which he wanted to protect and this documentary gives the viewer enough information that it doesn't become too overwhelming because the pictures truly speak for themselves. From prairie dogs to bears, the documentary touches upon a few animals that call these parks home which just adds to the wonder. Furthermore and to complement the stunning visuals, America Wild 3D has a great musical score and soundtrack (Jason Mraz, Jeff Buckley) thanks to Steve Wood which helps round out this film.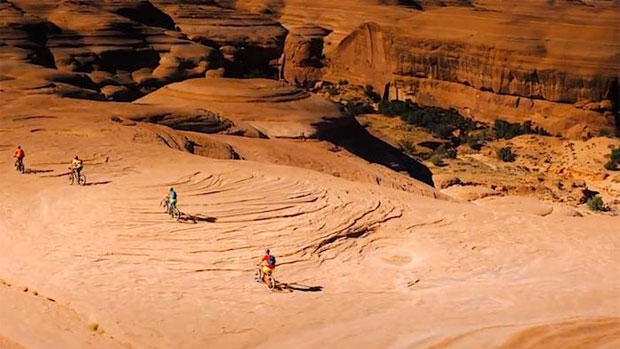 Final Thoughts?
If you want to explore the beauty and majesty of the American Wilderness than America Wild 3D is the perfect, almost interactive post card as you explore their hidden wonders. It may even want to be your next road trip destination, provided you have a four wheel drive.
Recommended and even Mother Nature herself would be impressed!
America Wild 3D Gallery