Cosplay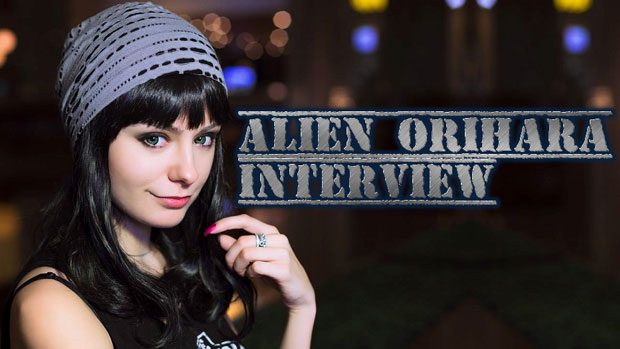 Published on August 31st, 2016 | by admin
Alien Orihara Interview … why cosplay is fun!
We catch-up Russian Cosplayer Alien Orihara (Alina), model, cosplayer and awesomely funny person!
Welcome to Impulse Gamer! How did you become involved in cosplay?
I had an ordinary life of an eighteen year old girl… and one day I woke up in a wig, strange clothes and looked as the man! I guess that's still happening to me!
How did you come up with your cosplay name?
At first I just rewrote my name from Alina to Alien but it was too simple, not interestingly and wasn't mysterious at all! Therefore I just added a surname from an anime character that I was watching which was Izaya Orihara Durarara … I am a genius!  Now it is so strange to hear that this character exists in another place because I'm so used to being called Alien Orihara now.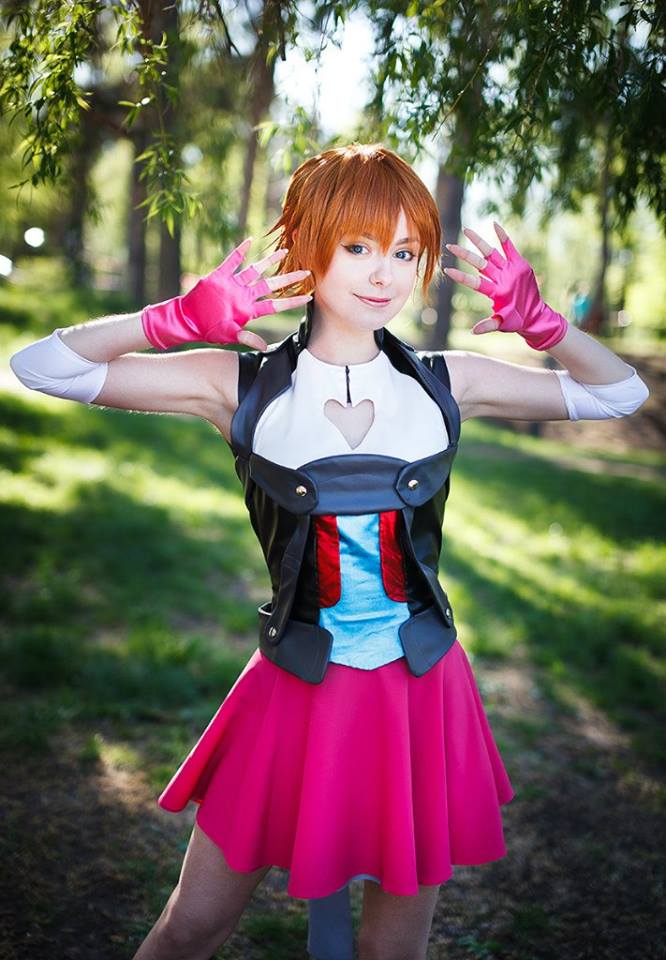 As a cosplayer, what do you love about the hobby?
Sleepless nights…  mmm my favourite. In general I like to be photographed as it's very cheerful and I adore going to festivals, especially going to other cities. I also have friends that cosplay as well which is very cool.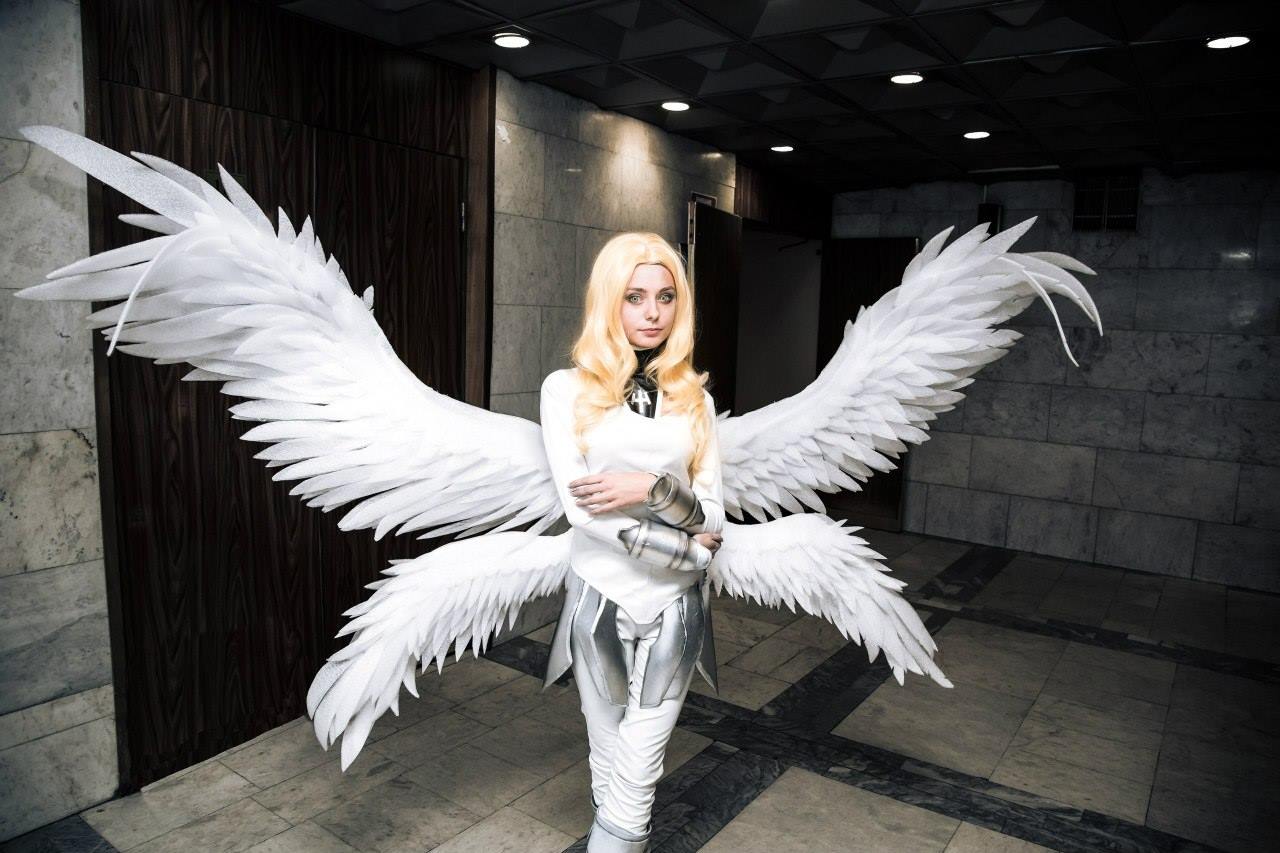 Is there anything that you don't like about cosplay?
STUPID CRITICISM!
Who loves it?!
Though sometimes it can be cheerful!
For me, it isn't pleasant spending a lot of money when you are not a rich woman :(
What's been your favourite cosplayer character that you've played so far?
That is a difficult question because I love them all! I only cosplay characters that I like.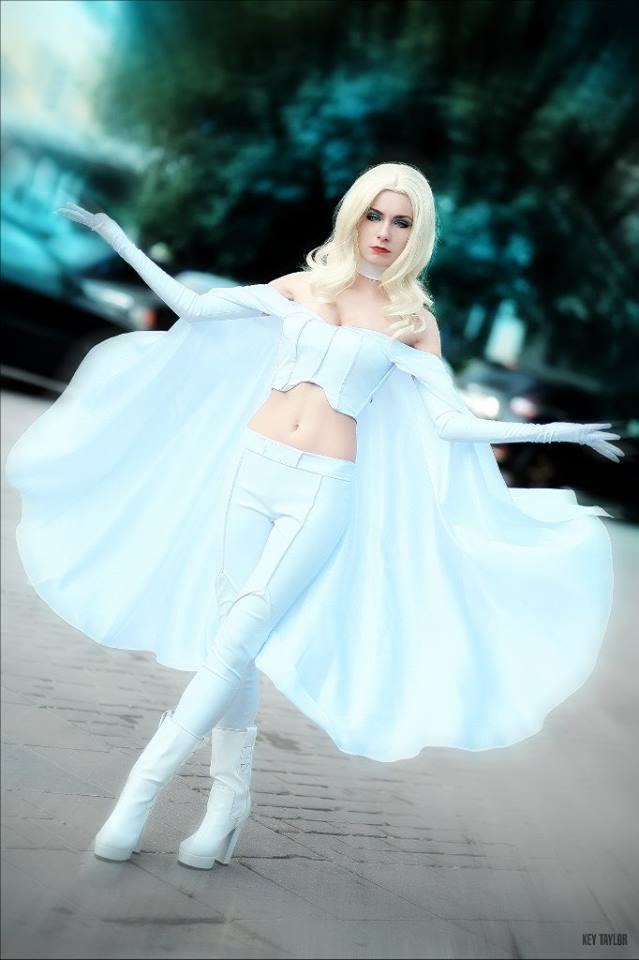 Was it fun playing Emma Frost?
Yes! I was very high in those boots, about 182cm! All my workmates wanted to cut off my legs because they were jealous.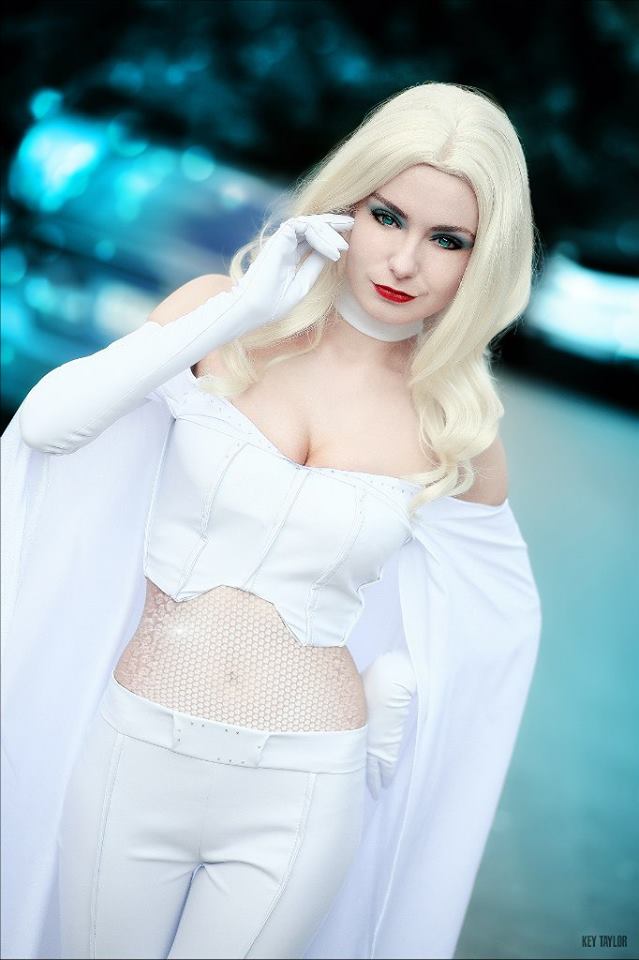 Tell us about your cool photoshoot of the 'Sailor Moon Pepsi Next' character?
There was a ridiculous moment on the photoshoot for Sailor Moon because I  slammed the decorative doors in the studio and they didn't open so we couldn't leave the studio! We shouted and waved our hands at the surveillance camera and tried to call through a keyhole to the cleaner but she didn't understand Russian or just was heartless.
As a result nobody hurried to save us.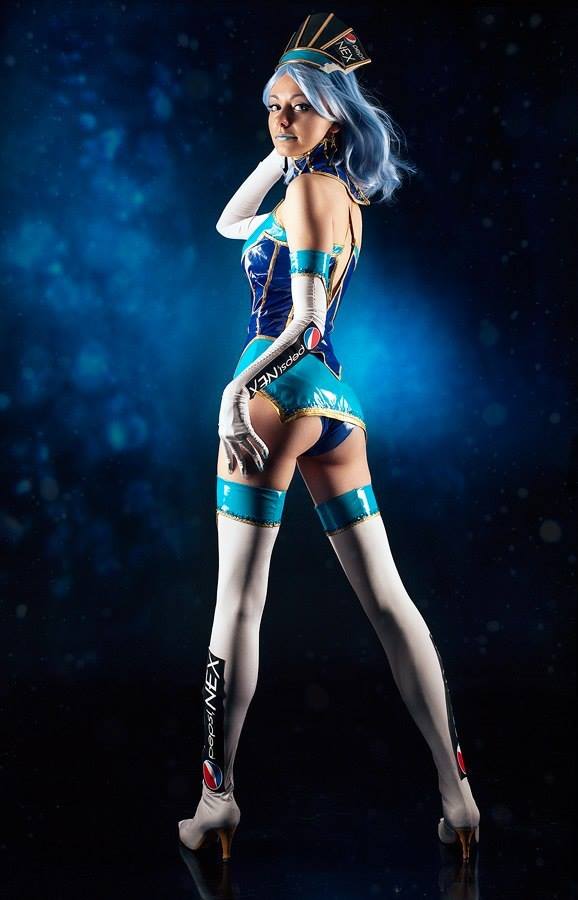 Thankfully after my photoshoot, the photographer had another Next Cosplayer in the same studio so we called and asked them to save us. It was very ridiculous because they rushed in the studio in cosplay as Mamoru from Sailor Moon! So the prince saved the princess. Also during the Blue Roza photography shoot, I was blinded by the light reflector which was equally as ridiculous!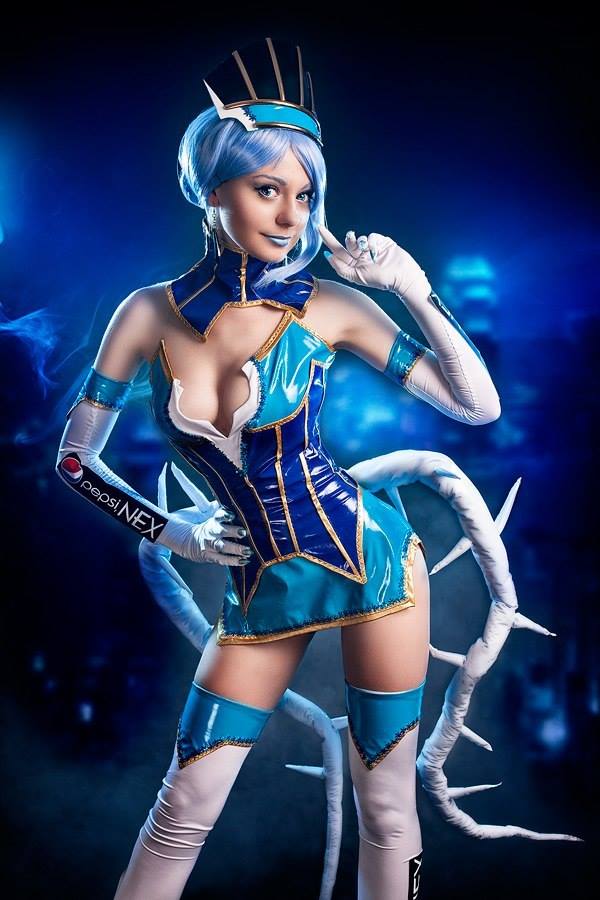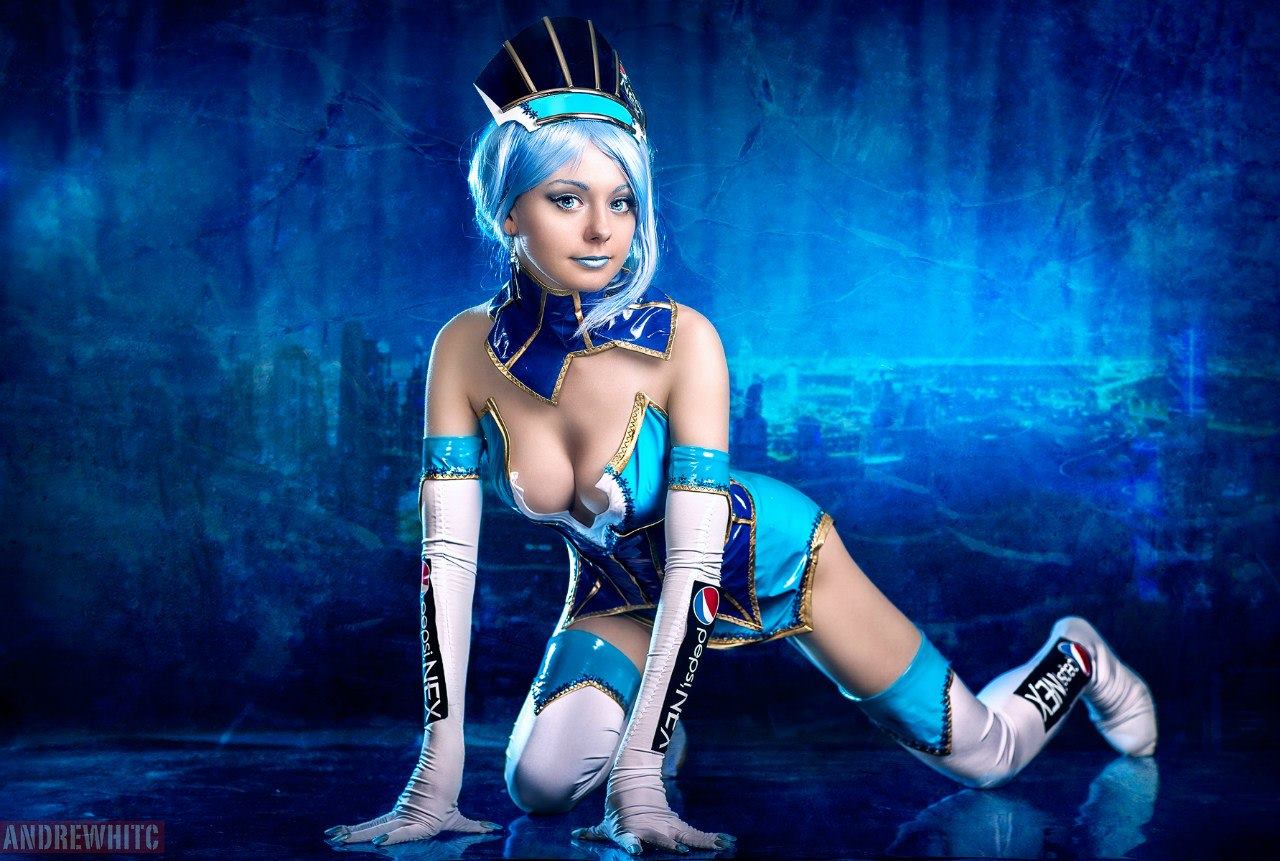 What's your funniest cosplay story?
There are thousands… millions… or there can be billions!
To me it is sometimes so ridiculous that when my ink flows, I can't stop laughing! Sometimes it is better to tell these stories in person because I can show photos of these moments.
However once I waited for a friend to visit and when I heard the door of the entrance open and someone walking upstairs, I left my apartment to meet my friend. However I was in Asuna's cosplay that included fashionable glasses and was dancing under the song of Psaya for my friend, only to learn it was not my friend but a middle age man!
The main thing is to keep cool in these moments, especially in Russia because it could possible be an agent of the KGB (Soviet Secret Service).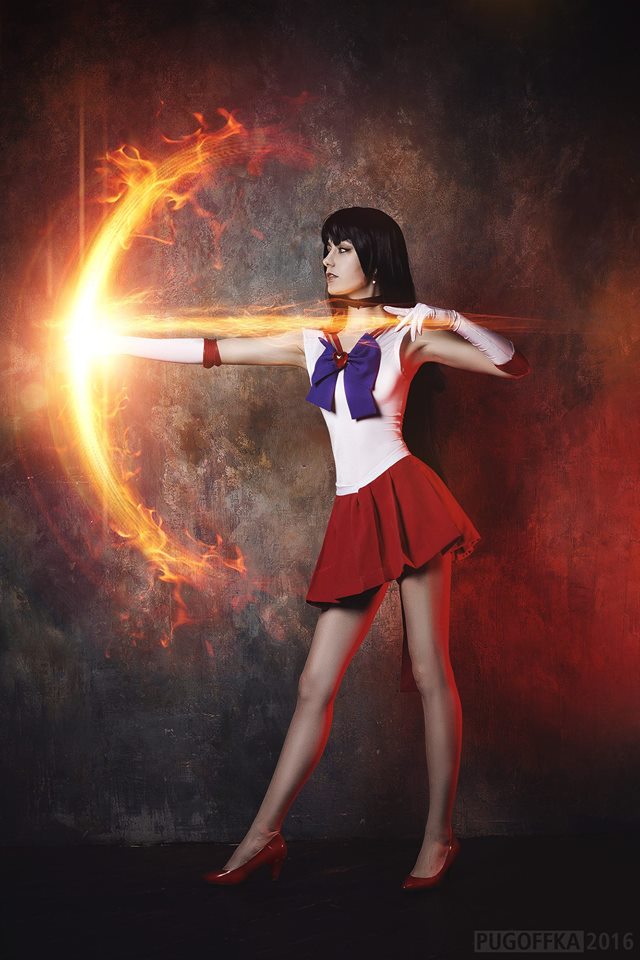 Who else will you be cosplaying in the future?
I want to make a cosplay on the Enchantress (Suicide Squad)! Not because I am similar to Cara Delevingne and I have huge eyebrows…. I just want to roll about in dirt and make a swamp in the bathroom of my hotel room!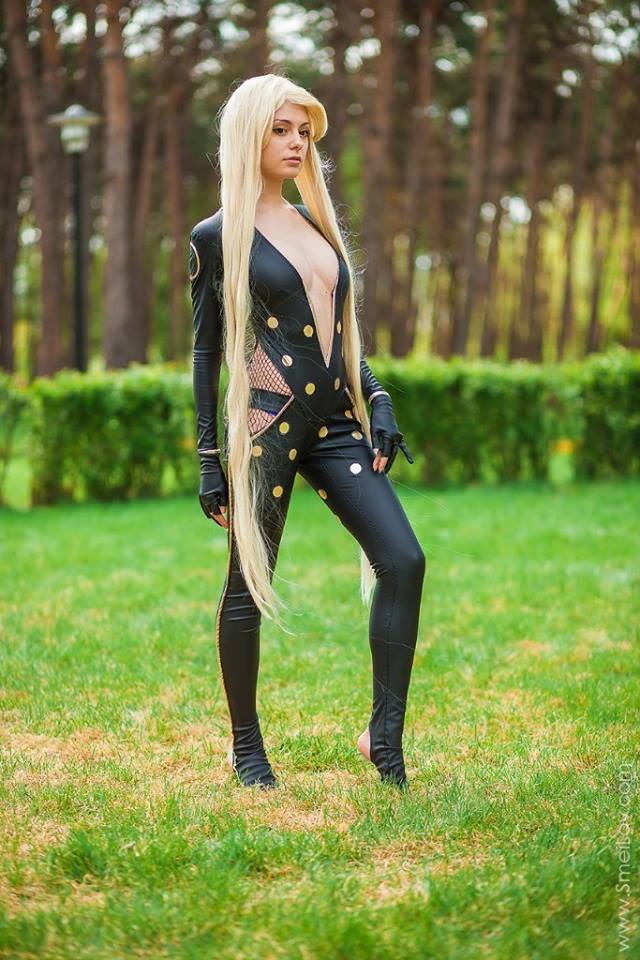 Tell us the coolest thing you own?
I thought to write that I have three kidneys but I never saw the x-ray picture! So I don't know how many there!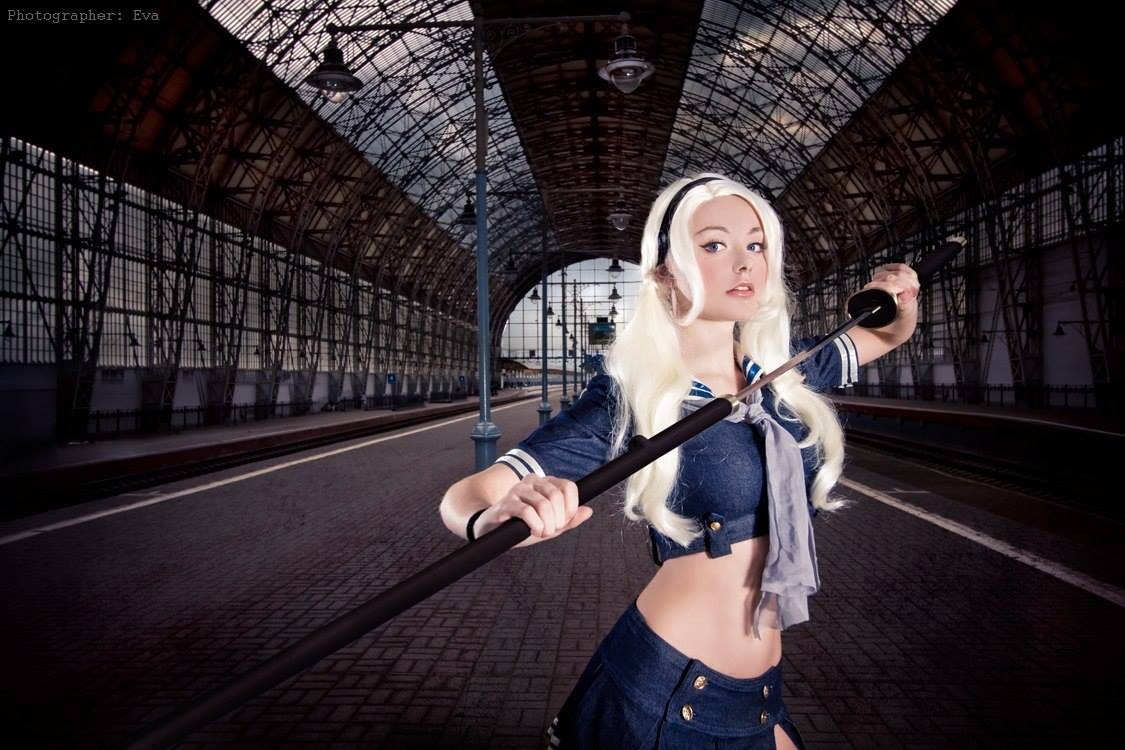 What's something that no one knows about you?
I have no secrets… because at those moments of my failures, shame and other ridiculous situations, friends are always near… and I had to kill them!
If you had unlimited money and time, what character would you create?
It would be the car I think… and a country house on Maldives! So far, all the cosplays I've made, I've had the money :)
Where do you get your inspirations from?
I am inspired by stories of characters and beautiful suits.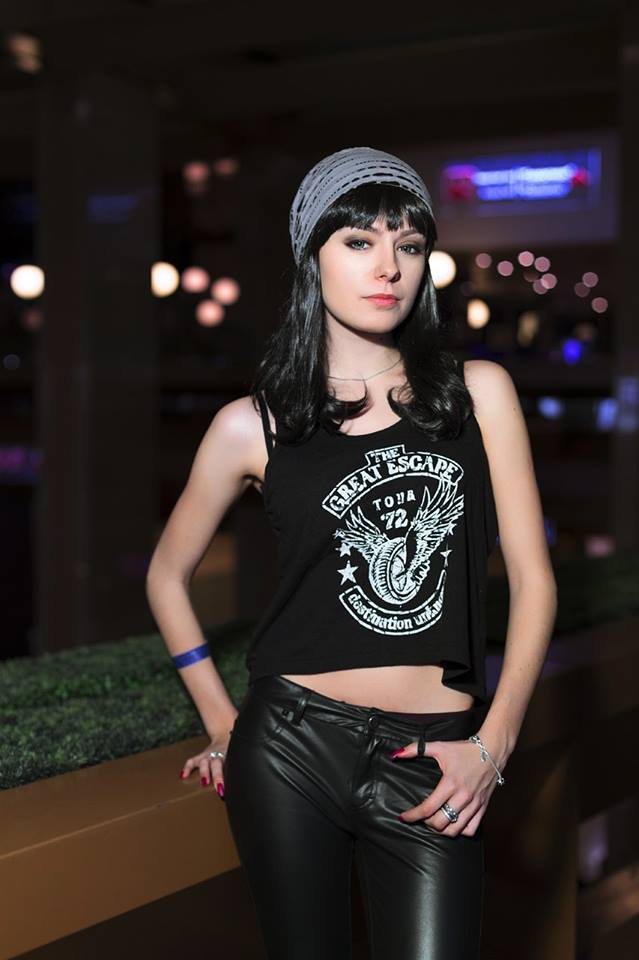 What's been your craziest photoshoot and why?
I have lots of ridiculous photoshoots and I always joke around which makes them all good! However Shingeki's photoshoot was very ridiculous and it lasted almost all day. At first we were photographed on horses and my horse was spat on the photographer and then my horse was hit by other horse which caused it to rear.
At that moment I tried to correct my wig but luckily I managed to grab the reigns in time and didn't fall (you feel as if I'm very cool?) … then we went to a wall to be photographed and we couldn't find it, so we drove for two hours up a mountain… it was a very dangerous road and we nearly fell in a ditch! And then our car caught on fire… that was crazy!
Lastly, what else does 2016 hold for you?
I hope that there will be something unexpected and good!
Follow Alien Orihara at https://www.facebook.com/AlienOriharaCosplay/