Crime & Thriller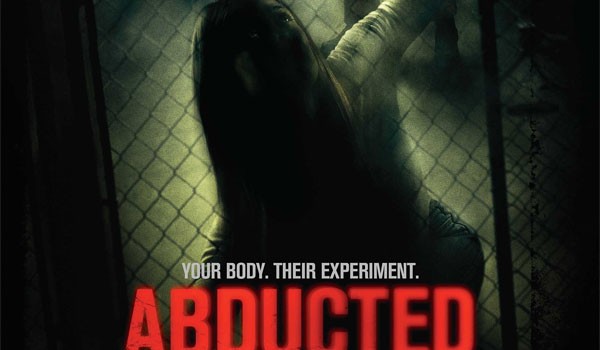 Published on December 21st, 2013 | by admin
Abducted DVD Review
Summary: Disturbing and engaging at the same time!
Abducted
Distributor: Hopscotch
Genre: Sci-fi Thriller
Running Time: 96 Minutes
Reviewer: James Wright
Abducted is a frightful sci-fi thriller about two people who are abducted by a clandestine organisation in order to perform a variety of mental, psychological and physical tests upon them but the question is why? The characters and plots of Abducted are established very early in the story as Dave (Trevor Morgan) and Jessica (Tessa Ferrer) are brutally abducted in Griffith Park, Los Angeles… their nightmare is about to commence.
When they awake, they discover that they have been taken against their own will and find themselves semi-naked and defenceless in a cell. They also discover their captors have targeted them to perform a variety of strange and sadistic medical experiences in order to push them to the extreme limits of what a human is capable of.
To make the situation worse for our hostages, they do not know who their captors are as they only wear orange bio hazard suits and each time they wake, they discover more scars and stitches on their bodies. But there is some light for Dave and Jessica, however as the story progresses, you wonder if there freedom is really discovered or something setup by their controllers.
Final Thoughts?
Trevor Morgan and Tessa Ferrer are excellent as the captives and their acting really puts you on the edge of your seat, especially through the physical and psychological torment that they are put through. Without spoiling the film, there are two very powerful moments in the film that will leave questioning what Dave and Tess just went through.
Disturbing and engaging at the same time!