TV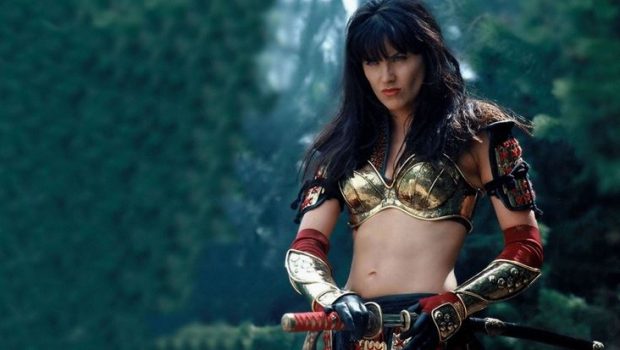 Published on November 3rd, 2018 | by Tony Smith
Xena Warrior Princess the Complete Collection DVD Review (2018)
Summary: Xena Warrior Princess the Complete Collection is a must have box set for fans of both Xena and Hercules and is a great walk (or battle) down memory lane!
Welcome back to the action-packed, thoroughly entertaining and amazing world of Xena Warrior Princess (Lucy Lawless) as she takes on the Greek Pantheon and more with her loyal sidekick Gabrielle (Renée O'Connor) with some kick-ass girl power. More importantly, Xena had her own rules and was governed by no one which is why she became such a feminist icon. As a fun fact, Xena first appeared in Hercules: The Legendary Journeys which starred Kevin Sorbo and originally she was a villain which made for some great TV viewing and was a thorn in the side of Hercules and his sidekick Iolaus.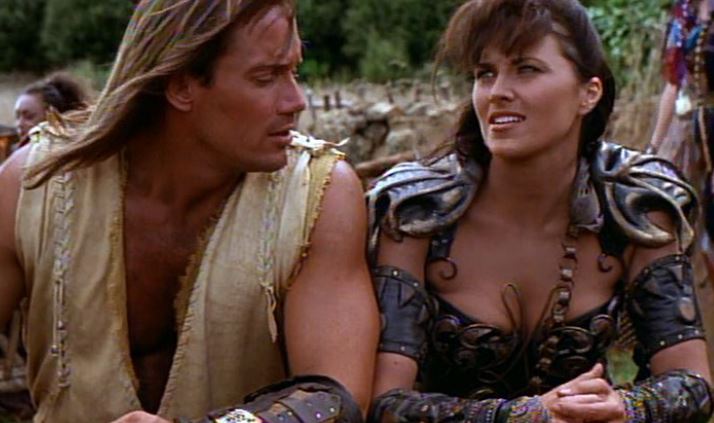 When first aired in the mid 1990's, Hercules: The Legendary Journeys and Xena Warrior Princess were two of the most popular television programs in the world which is understandable because at that time, there was nothing like it and more importantly it offered something for both younger and older viewers, particularly with the innuendos for more mature audience. Interestingly and as another fun fact, Xena and Gabrielle were embraced by the gay community due to the close relationship between these two characters.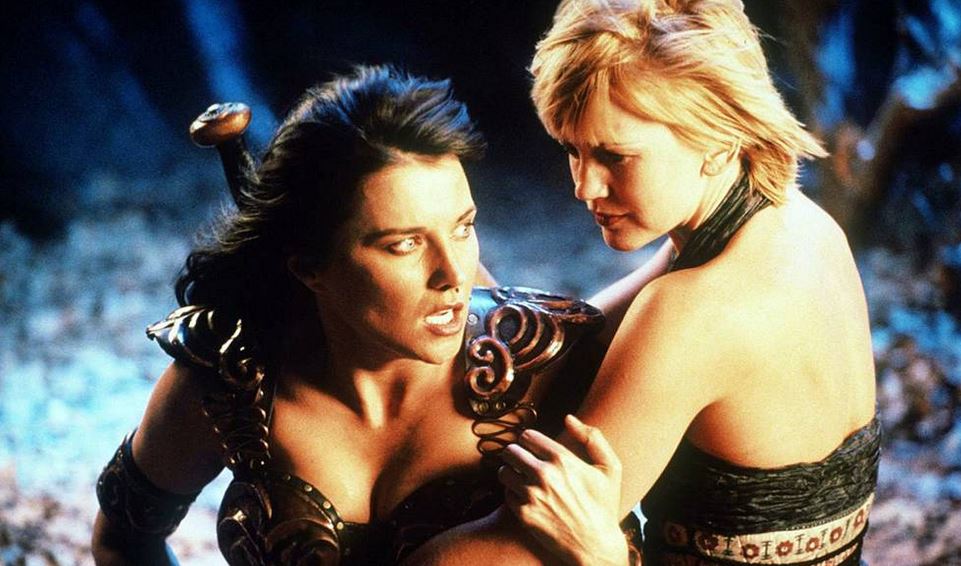 Even today in 2018, both Xena Warrior Princess and Hercules: The Legendary Journeys are still a fun watch and whereas Hercules was more comedic, Xena was considerably darker and it was great (no awesome) that both characters crossed into both TV programs as this share universe. It was like seeing your two favourite superheroes teaming up to take on a powerful villain like Ares (Kevin Smith) or the beautiful yet deadly Callisto (Heidi Hudson Leick). I however digress because I'm reviewing the Xena Warrior Princess the Complete Collection on DVD today.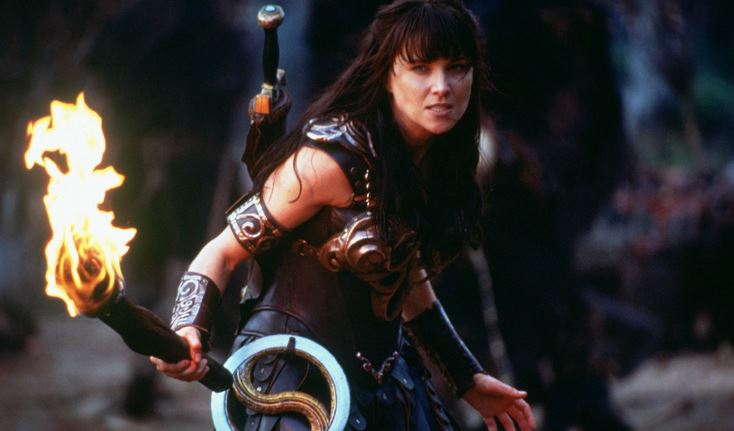 This amazing box set from Via Vision boasts all six seasons and is a true celebration of Xena Warrior Princess that contains a Herculean 5,925 minutes of television goodness (or 51 DVD's) as we follow her journey of redemption as she attempts to rights the wrongs of her past with all the nefarious villains that she faces. While the character was well developed in Hercules: The Legendary Journeys, the creators fine-tuned this character in her own series and courtesy of actress Lucy Lawless who is perfect as this female heroine, she succeeded in bringing this Xena to life.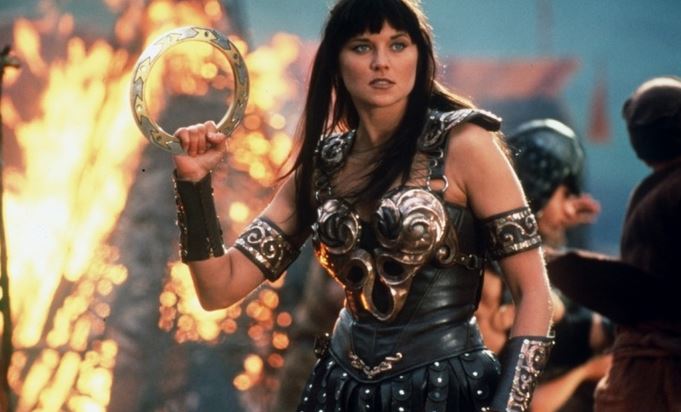 Nonetheless what made Xena Warrior Princess so compelling were the stories which at times were quite over the top that added all elements into the mix from action to drama, suspense and even romance, plus an element of comedy which worked well, particularly as the cast of Xena didn't take themselves too seriously at times. This created a good contrast between Hercules: The Legendary Journey and its spin-off show, Xena Warriors Princess.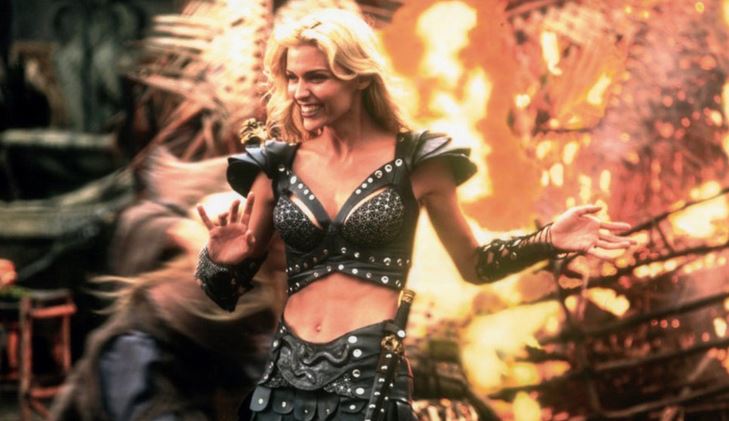 Given the amount of content on this release and with all six seasons, it's definitely quite difficult in picking a favourite episode. As each episode is formulaic and in general was a villain of the week, there were main themes and continuing plots that progressed through each season which once again made for some entertaining TV viewing. Although possible, it's not very probably but the team of Impulse Gamer have put together a list of their top five episodes of Xena ever and here they!
Callisto
A blonde warrior called Callisto (Hudson Leick) begins murdering innocent people stating she's Xena as the real Warrior Princess and Gabrielle try to stop her. Not only is Callisto set up as one of the best villains for Xena (and Hercules) but it also introduces Joxer (Ted Raimi), a wannabe comedic warrior to the mythology of this series who was created for the laughs.
Prometheus
This episode has Xena and Hercules joining forces to free Prometheus (John Freeman), however his reprieve comes with a price if his chains are broken. More importantly, it serves as a great cross-over between both universes and cements Xena as her own hero and character. The dialogue and banter between Xena and Hercules is great and there is quite a contrast.
Remember Nothing
Xena is given the opportunity by the Fates to change her history by going back in time and living a peaceful life provided she does not draw blood. However in this alternate timeline, her mother is dead, Gabrielle is a slave and although her brother is alive, she makes the ultimate sacrifice to continue on her journey of redemption. This episode is a an excellent insight into what makes Xena tick as a character.
A Day in the Life
Although Xena is more serious and darker than Hercules: The Legendary Journeys, this episode serves as an comedic interlude as to what really happens in a day in the life of Xena and her sidekick Gabrielle which creates some truly laugh out moments… not to mention amusing rest stops.
Maternal Instincts
This emotional episode returns Xena's arch-nemesis Callisto into the story who is working with Gabrielle's daughter Hope whose father is an evil god and even though our Warrior Princess is reintroduced to her son Solan, relationships are irrevocably broken and families destroyed in this heart-felt story. This episode gives another side of Xena opposed to the hardened warrior princess.
Another cool aspect about Xena were the guest-stars and actors who went on to bigger and better things after their stint on Warrior Princess. This includes actors such as Bruce Campbell, Karl Urban, Gina Torres and Claudia Black to name a few of the stars. So while the stories were fun, the characters relatable and interesting, Xena had one element that made all this craziness work and that is actress Lucy Lawless. Not only did she have the look of a warrior princess but she delivered her lines with precision, specifically her one-liners. Then you have the special effects and although this New Zealand made series didn't have the budget of other TV shows, they were actually quite good, even a little amusing at times. Nonetheless, this series has dated quite well.
Video & Audio
Given the age of this series, the video quality is good, however compared to modern TV shows, it is lacking that finesse, especially when it comes to special effects. Unfortunately with modern FULL HD television, the special effects haven't dated that well but hey… that was all part of the charm of Xena Warrior Princess. Thankfully the audio on this release is quite decent and is one series that sometimes must be listened to loud.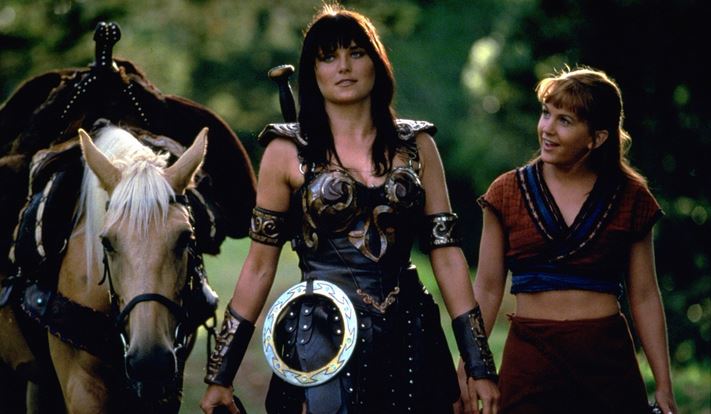 Final thoughts?
Given the lack of quality TV during its original release, it's easy to see how this series became so popular across the globe and even 23-years and surprisingly, Xena Warrior Princess still holds up well, even with the late 90's video and audio quality. If you're a fan of Xena Warrior Princess, the Complete Collection from Via Vision is a must have DVD box set that spectacularly collects the truly awesome and sometimes amusing adventures of Xena and Gabrielle.
Check it out!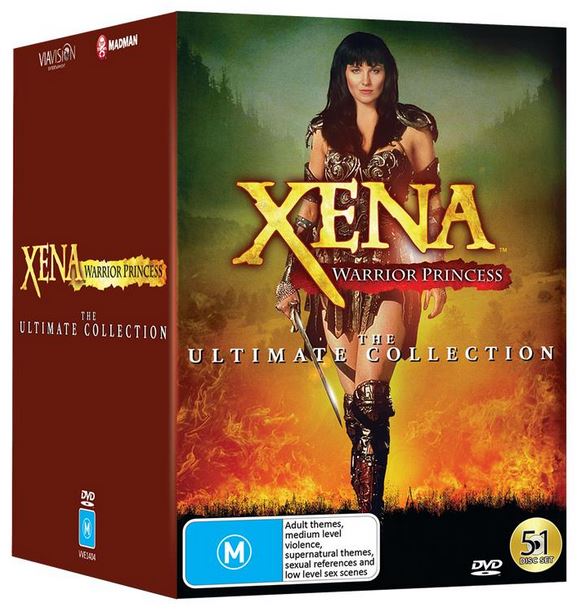 Official DVD Blurb
She has outwitted gods, defeated massive armies and found redemption through conquering insurmountable tasks. Lucy Lawless is unforgettable as the mighty warrior princess in one of the most beloved TV series of all time, Xena: Warrior Princess. For the first time ever, all six seasons are now available together, uninterrupted and back-to-back for adventure-seekers everywhere. Join Lucy Lawless as she and her faithful friend, Gabrielle (Renée O'Connor), confront immortals, villains and monsters alike in the ultimate quest to protect the innocent and find redemption for Xena's wicked past.
DVD Details
Actors – Lucy Lawless, Renee O'Connor
Film Genre – TV Fantasy
Label – Via Vision Entertainment
Audio – English (Dolby Digital 5.1)
Running Time – 5925
Aspect ratio – 1.33:1
Region Coding – 4
TV Standard – NTSC
Rating – M
Consumer Advice – Adult themes, medium level violence, supernatural themes, sexual references and low level sex scenes
Year of Release – 1995
Primary Format – Movies/TV – DVD