iOS Games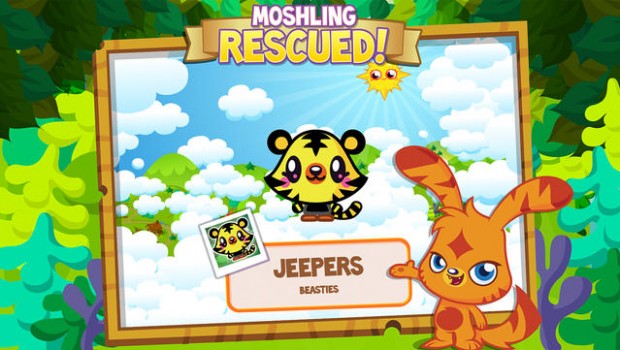 Published on February 5th, 2014 | by Admin
THE WORLD OF MOSHI MONSTERS™ COMES TO MOBILE AND TABLET
London, 3 February 2014: Mind Candy today announces the global launch of Moshi Monsters Village™ now available on the App Store for iPhone, iPad and iPod touch. Having launched in the UK on iOS before Christmas, this fun and imaginative game has already proved it's a hit with fans by reaching number two in the iTunes app charts during December and achieving over 250k downloads with no marketing spend within the first two weeks of the UK launch alone. So far there have been over 12,500 reviews in the app store averaging at 4.6 out of 5.
Moshi Monsters Village™ is the latest offering from Mind Candy as the company continues to develop its mobile strategy to create amazing family entertainment. The game will be launching in over 100 countries to expand the brand's global reach. With a number of new and exciting mobile games set for launch in the near future, Moshi fans, young and old, will have a range of fun to choose from.
Players can let their imagination run wild as they build and personalise their very own Moshi Monsters™ Village while caring for all of their rescued Moshlings. When the dastardly Dr Strangeglove starts catching innocent Moshlings and turning them into naughty Glumps, players embark on fun-filled quests in stunning 3D to rescue captured Moshlings and defeat Glumps in wacky mini games. Featuring Facebook social connectivity and friend code shares, players will be able to interact with their friend's villages and see how they compare.
Commenting on the launch, CEO and founder of Mind Candy, Michael Acton Smith said: "We wanted to create a game that sparked people's imaginations and gave them the chance to create a Moshi Village exactly as they want. This is the first of many new mobile games we're developing and we're excited about launching them this year!"
Moshi Monsters Village™ was developed by Mind Candy in collaboration with Tag Games in Scotland and can be downloaded for free, however some game items can also be purchased for real money. Parents or players who do not want to use this feature are able to disable in-app purchases in their device's settings. Mind Candy has created an easy to use infographic specifically to explain how to do this which can be found at http://mindcandy.com/parents/.  In the coming months, Mind Candy will offer content updates and enhancements to the already feature-rich game. 
Moshi Monsters Village™ is available to download free on the App Store at: https://itunes.apple.com/app/moshi-monsters-village/id635912603
Google Play, Android and Kindle versions of the game will be available from February.
Please note – Moshi Monsters™ Village is a new game for all age groups. More mobile products will be available from Mind Candy soon.
For link to trailer featuring interviews with Mind Candy founder and CEO Michael Acton Smith and Mind Candy Chief Product Officer, Chia Chin Lee at http://www.multivu.com/mnr/64992-moshi-monsters-comes-to-mobile-and-tablet