TV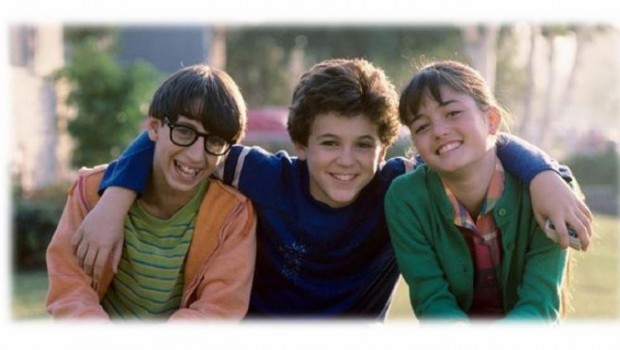 Published on March 11th, 2016 | by admin
The Wonder Years the Complete Collection
Thursday, March 10, 2016 – Via Vision Entertainment is excited to announce the release of The Wonder Years Complete Collection. The classic TV show, a reflection on the poignant and often comical youth of one Kevin Arnold (Fred Savage), is out April 20.
Contrasting the growing pains and uncertainty of adolescence with the radical changes of its setting during the late-1960s, The Wonder Years was at once a nostalgic coming-of-age family comedy and a moving tribute for lost youth through impressionable eyes in an iconic era.
Kevin's life revolves around his dysfunctional family. There is the bullying brother Wayne (Jason Hervey), rebellious eldest sister Karen (Olivia d'Abo), underappreciated mother Norma (Alley Mills) and stoic father Jack (Dan Lauria), a veteran of the Korean War. Rounding out this motley crew were
Kev's best pal the asthmatic Paul Pfeiffer (Josh Saviano) and the girl-next-door Winnie Cooper (Danica McKellar). Daniel Stern, who helped tie it all together, performed the essential role of narrator.
Created by Neals Marlens and Carol Black, The Wonder Years premiered in 1988 and ran until 1993. Aimed at Baby Boomers its reach connected well beyond its target audience striking a chord with young and old. Who could forget the fashions, the politics and most of all the music? This was the soundtrack to many lives, the backbeat of collective memory.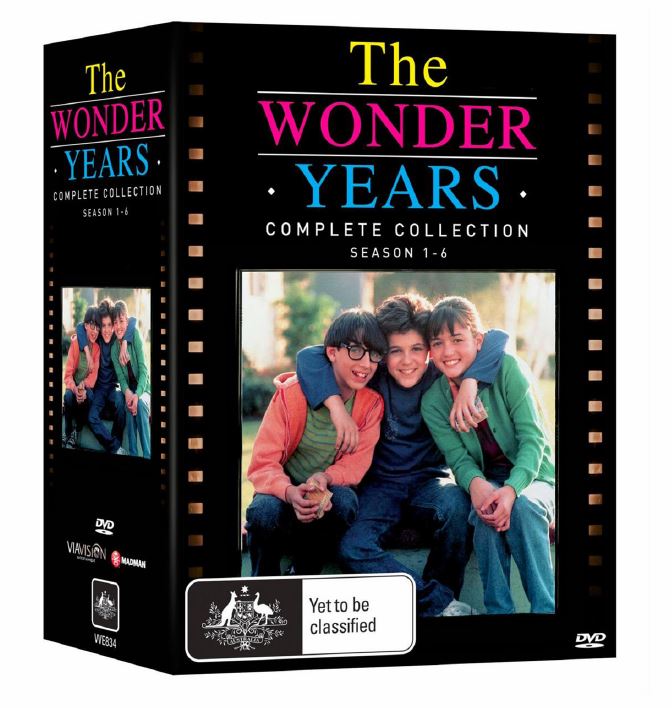 The set includes over 280 songs as they were featured in the original broadcasts with classics from The Beach Boys, The Byrds, Jimi Hendrix, Joni Mitchell, Steppenwolf, The Righteous Brothers, The Monkeys, Smokey Robinson, Bob Dylan, Aretha Franklin, The Temptations, Cream, Simon & Garfunkel, Diana Ross and the Supremes, James Taylor, Nat King Cole, The Who, James Brown, Jackie Wilson, Marvin Gaye, Bob Seger, Bachman-Turner Overdrive, Sonny & Cher, Creedence Clearwater Revival, The Four Seasons, Bread, Sly and the Family Stone, Ben E. King, Stealers Wheel, The Rolling Stones, The Grateful Dead, Tammy Wynette, Eddie Cochran plus Joe Cocker's unforgettable rendition of The Beatles' "With a Little Help from My Friends".
All six seasons will be presented in a boxed set that houses 115 episodes across 26 DVDs. It will also boast 26 hours of exclusive bonus material including cast reunion, newly produced featurettes and interviews.