TV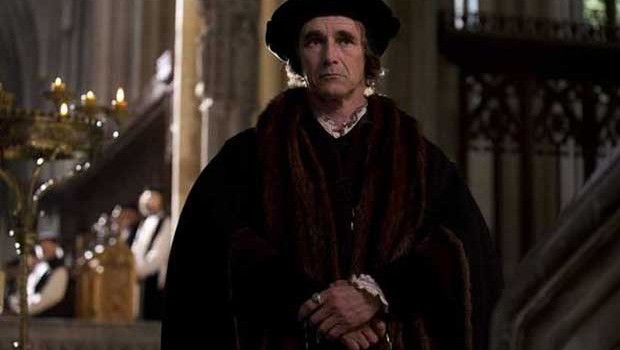 Published on July 8th, 2015 | by Rob Mammone
Wolf Hall DVD Review
Summary: Wolf Hall is a compelling, humane and full of a foreboding that will pierce your heart
It has long been said that one could rely on two things in life – death and taxes. To that can be added a third; the assured quality of the BBC costume drama.
Wolf Hall, based on two Booker prize winning novels by Hillary Mantel, is yet another in a very, very long line of excellent BBC produced historical dramas that dates back to Elizabeth R in the 1970s, if not before. Added to the quality and sumptuousness depicted in the era of Henry VIII is the depth and background of the source material – Mantel's books are justly lauded not only for the research, but also the quality of the writing and the characterisation. In the hands of a Peter Straughan who adapted the novels, the lives and characters in the television series come to life in a way often absent from other, more shallow television productions.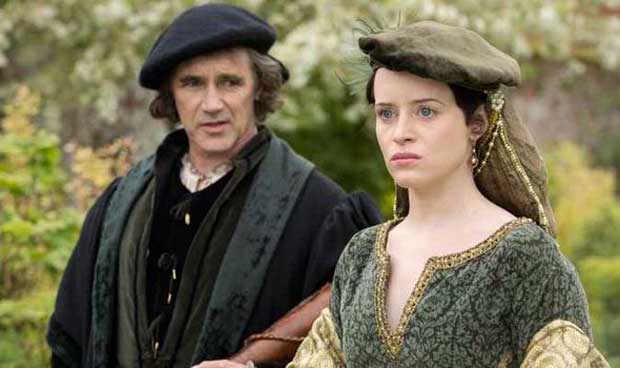 In is 1528 and Henry VIII (Damian Lewis, Homeland) and his first wife, Catherine (Joanne Whalley), have not produced a legitimate male heir. In this period, the lack of a legitimate son meant that Henry's hold on the throne was not as sure as it could be, and for a man as manly as Henry, the idea that he might not be virile enough to produce a prince was anathema. To this end, replacing his clearly clapped out wife with his favourite, Anne Boleyn (a spirited Claire Foy), was the only option. However, without the Pope's approval of an annulment, there was no way this could happen, even for a sovereign. And given the Queen was a relative of the Holy Roman Emperor who had the Pope's ear, you begin to gain an understand of the crossover of geopolitics and religion in the 16th century.
At the intersection of all this is Thomas Cromwell ( a supreme Mark Rylance), advisor to the King's Lord Chancellor (think Prime Minister in our understanding of it) Cardinal Wolsey (Jonathan Pryce). Son of a blacksmith, Cromwell through dint of learning and hard work, became a close confidante and advisor to the Wolsey. It is when Wolsey is unable to secure the Pope's agreement to an annulment that events conspire to bring Wolsey low.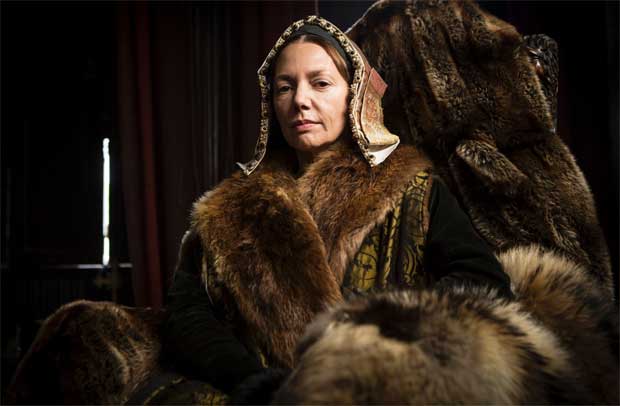 If the impression so far is that Wolf Hall is steeped in impenetrable court intrigue, those fears should be set aside. While the intrigue is certainly complex, and the cast of characters and motivations wide and deep, concentration will reward the viewer. The payoff is that Wolf Hall is a brilliant examination of people, their motivations and the lives they lead in a world completely alien to our own. Your reviewer recently wrote about Columbo, which was made in the 1970s, and commented how far society has changed in little over forty years. Watching Wolf Hall, set almost 500 years ago, one gains a deeper appreciation not only how different their lives were to ours, with their struggles and scheming, but also how similar they are to us.
While torture and interrogation and questions of religion and God loomed large in this era, the common human virtues and vices are also front and square. You're reminded that love is not a recent invention, that love of family is strong in this era, perhaps stronger than ours. You see hope, and the loss of hope, you see love of sovereign even in the face of disappointment. You see King Henry, often caricaturised as a fat, wife killing buffoon, rendered sparsely by Lewis's shrewd interpretation. You see the scheming of the royal court, now sadly reduced to office politics in our day (though happily, losing doesn't mean a swift beheading but instead the dole queue). Part of the joy of watching an adaptation of Wolf Hall is while these people do live vastly different lives to our own, their emotions, their hopes, the dreams, their successes and failures are very much like our own. The common thread of humanity runs strong through the characters in this series, linking them to the viewing audience at home.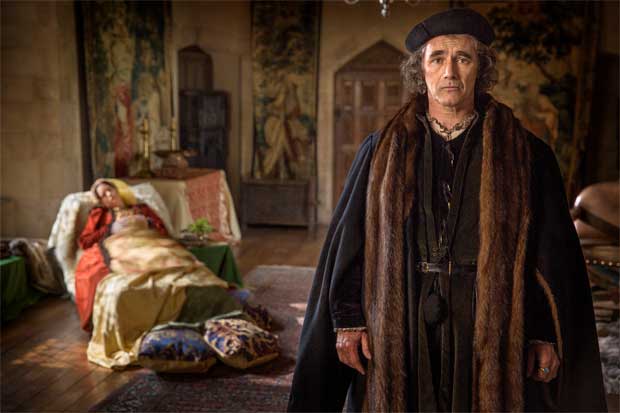 Peter Kosminsky directed all six episodes and has assembled a stellar array of British talent. As he says in his interview on disc two, with a set of scripts this strong, and actors as good as they are, all he had to do was point the camera and stand back and enjoy the performances. He is of course being too humble by half, as the weaving together of all the elements is down to his assured hand and handling of cast and crew. As much as the series is held together in front of the camera by Rylance, Kosminsky deserves equal praise for his work behind it.
The BBC has recently announced that they have plans to adapt the final book in the trilogy, when Mantel completes it. No doubt, when it comes to the television, the sheer poetry of the intrigues, jealousies and rancour will capture the audience once again. Until then, enjoy this sublime gem of a series that deserves the widest possible audience.
A final comment and a warning. Wolf Hall is a television adaptation of a duet of books. It is not an accurate depiction of the history of that era. It is a drama and dramatization, and in that regard, almost inevitably sacrifices facts and compresses events. It isn't known, for instance, whether Cromwell's wife and daughters did indeed die on the same day as show in episode one. But it is depicted that way in the series, for added dramatic effect. The depiction of Cromwell and his bête noir, Thomas More, has been attacked by historians for the distortions introduced which make Cromwell something of a saint, and More something of a Catholic fanatic. All historical adaptations suffer from this sort of criticism; one hopes, however, that the discerning viewer understands exactly what it is he is watching, and if the material is sufficiently interesting, as Wolf Hall is, it spurs the viewer into conducting their own research and coming up with their own interpretations of the people and events depicted.
Overall: Compelling, humane and full of a foreboding that will pierce your heart, Wolf Hall is a slow burn experience which pays off, populated with characters that leap from the page. Depicting a long lost world, Wolf Hall is still relevant today. 5/5
Visuals: in an era where the only lighting at night was by candle or fireplace, the gloom matches the atmosphere as characters grope their way through webs of intrigue hopefully to safe harbour. Mostly shot on location, the period buildings and interiors are a treat to behold, and the reproduction of period furniture and clothing is well depicted. 5/5
Audio: Tudor music underscores much of the story, and is reproduced to telling effect in all channels. Audio can be notoriously difficult to manage on location, but there are no issues through the series. 5/5
Extras:
Disc 1 contains a series of short features that go behind the scenes to demonstrate how the series was brought to life. The talent and enthusiasm is evident and the results of that hard effort is easy to see on the screen. Disc 2 contains a number of interviews with the actors involved, and the director Peter Kaminsky. Mark Gatiss is his usual effusive self, while Mark Rylance is considered and somewhat diffident. There is a package of deleted scenes also included. 4/5
DVD Details
Film Genre – TV Drama
Label – BBC
Audio – English (Dobly Digital 2.0)
Running Time – 350
Aspect Ratio – 1.78:1
Region Coding – 4
TV Standard – PAL
Rating – MA15+
Year of Release – 2015
Primary Format – Movies/TV – DVD