TV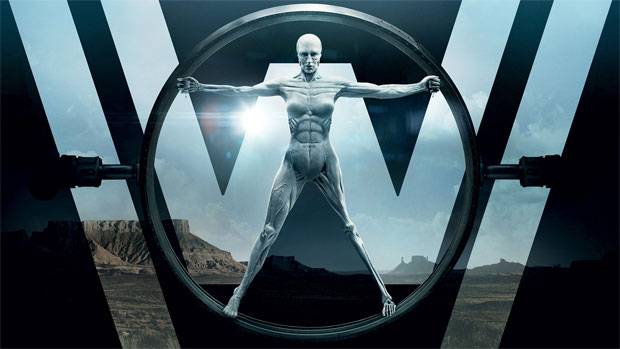 Published on November 27th, 2017 | by Tony Smith
Westworld Series 1 DVD Review
Summary: Westworld Series surpasses the classic film and modernises it for a new audience
The TV landscape, particularly free to air has become ridiculously overcrowded with way too many reality TV shows and criminal drama which definitely reduces the choice for the viewer, unless you're super keen on either of these formats. Sure I may indulge from time to time but for the most part, it's just the same old formula.
Thankfully HBO continue kicking goals (especially when it comes to choice and quality TV series) and their latest home release is the thoroughly impressive Westworld, a 10-part series based on the 1973 film starring Yul Brynner which was created by Michael Crichton (Jurassic Park). Bad Robot is also behind this current incarnation with producers that include Jonathan Nolan (Person of Interest), Lisa Joy (Burn Notice) and executive producer J.J. Abrams.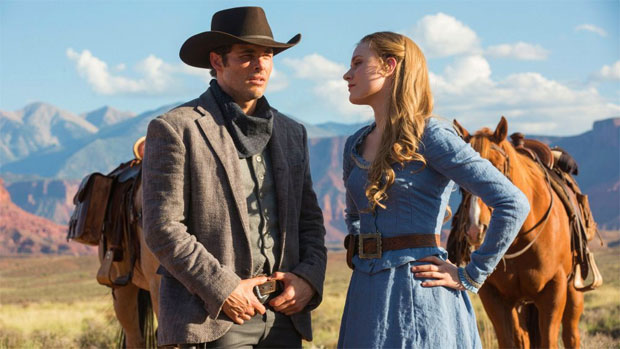 However unlike the original film, this series makes you question the future of artificial intelligence and how this will impact on not just society but also its moral compass and this series addresses this aspect and it does it remarkably well. Furthermore, Westworld Series 1 helps explore this concept and carefully creates this very engaging world with equally interesting characters thanks to the stellar cast.
This includes Sir Anthony Hopkins, Ed Harris, Thandie Newton, Jeffrey Wright, James Marsden, Ben Barnes, Ingrid Bolsø Berdal, Clifton Collins, Jr., Luke Hemsworth, Sidse Babett Knudsen, Simon Quarterman, Rodrigo Santoro, Angela Sarafyan, Jimmi Simpson, Tessa Thompson and Shannon Woodward who made Westworld one of the best series of the year. Add in the excellent sets, locations plus special effects and Westworld ticks all the right boxes.
With an impressive running time of 675 minutes, this release features all 10 episodes that include;
The Original
Chestnut
The Stray
Dissonance Theory
Contrapasso
The Adversary
Trompe L'Oeil
Trace Decay
The Well-Tempered Clavier
The Bicameral Mind
The ideology behind Westworld is that it is a Wild West theme park for adults and the robots (or hosts) who populate this world have been designed to give the humans not only a realistic experience but also allow them to have their hearts desire on just about anything and everything. Whether this is engaging in the killing of robots to satisfy their sadistic urges or something more carnal, Westworld is a place where it can all happen. It's kind of like Fantasy Island meets the Wild West!
The first episode really sets the scene for Westworld by establishing the players, whether the programmers behind the robots, the robots themselves or the 'human' guests who visit this playground. As the series progresses, it's quite enlightening seeing this sci-fi world come to life as the hosts such as Thandie Newton's character Maeve are programmed with their own personalities and although some are 'reset', old memories start to emerge which creates some very compelling dynamics. Although some people believe that these are soulless creations, others who visit Westworld see something more intriguing and perhaps a mirror into their own souls.
The series also goes into what happens behind the scenes such as repairing these robots once they have been shot to smithereens by humans or the park's founder Ford who is played by the legendary Sir Anthony Hopkins plus his right hand man Bernard who is played equally impressively by Jeffrey Wright as both view the hosts of Westworld quite differently.
There's also a very clever twist between some of the characters that I won't spoil in this review but let's just say, things are not what they seem, especially between the interactions of 'certain' characters, not to mention the clever finale. Sure, I'm a little cryptic in this review but its one series that you should watch without spoilers.
Video, Audio & Special Features
On Blu-ray, Westworld boasts a thoroughly impressive transfer which includes exceptional video quality with no artifacting whatsoever. Furthermore, colours are rich and deep plus blacks are black. For image quality, it's definitely one of the best releases of 2017 which definitely makes this collection reference material.
Audio is equally impressive with its DTS-HD MA 5.1 mix that has good levels, very clear dialogue and really allows you to hear the subtleties in the background which helps with the overall immersion factor. It also boasts an excellent musical score.
Like other HBO releases, Westworld comes with a plethora of special features that take you into the creation of this series and beyond with interesting featurettes and interviews with key players. Furthermore, it dissects some of the major moments in the show which gives you additional information into the stories.
Special Features
About The Series Featurette
An Invitation to the Set Featurette
The Big Moment: Teddy Versus the Man in Black Featurette
The Big Moment: A Host Self-Sabotages Featurette
Welcome to Westworld New Featurette
Realizing the Dream: First Week on the Set of Westworld New Featurette
Imagining the Main Title New Featurette
Reality of A.I.: Westworld Featurette
The Big Moment: Maeve Gets An Answer Featurette
The Big Moment: Bernard Faces an Unlikely Saboteur Featurette
The Big Moment: Dr. Ford's Blood Sacrifice Featurette
Gag Reel
The Big Moment: The Truth About Bernard Featurette
The Big Moment: Dr. Ford's New Narrative Featurette
The Key to the Chords New Featurette
Crafting the Narrative New Featurette
Final Thoughts
Who would have thought that the 1973 film of the same name could make for quality TV in this thoroughly engaging series which has all the right hallmarks of a sci-fi drama with its clever world building, excellent characters and intricate twists as you're drawn into this world of artificial intelligence which makes you question where our future is headed. Add in the excellent cast and its creators should be commended on putting this series on our must watch list for 2017!
Highly Recommended!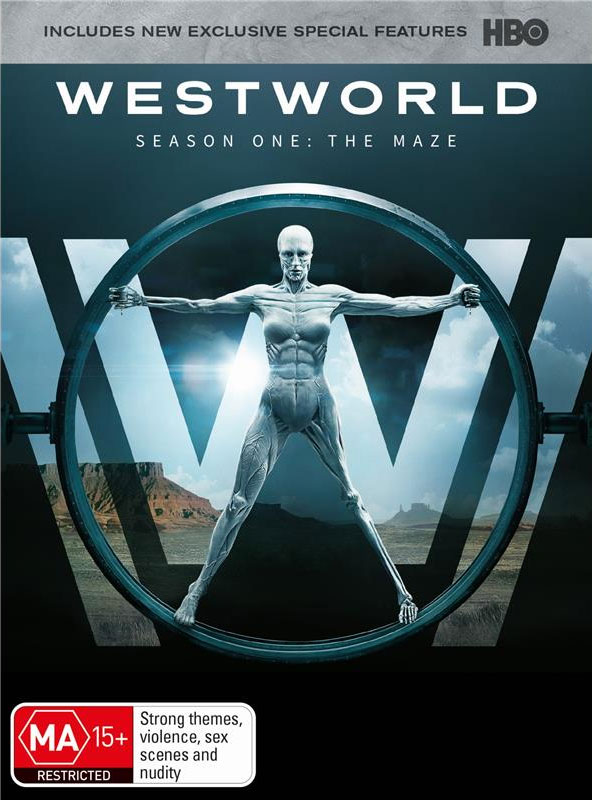 DVD Details
Actors – Anthony Hopkins, Ed Harris, Evan Rachel Wood, James Marsden, Thandie Newton
Film Genre – TV Sci-Fi
Label – HBO
Audio – English (Dolby Digital 5.1)
Subtitles – English
Running Time – 592
Aspect Ratio – 1.78:1
Region Coding – 4
TV Standard – PAL
Rating – MA15+
Consumer Advice – Strong themes, violence, sex scenes and nudity
Year of Release – 2017
Primary Format – Movies/TV – DVD