TV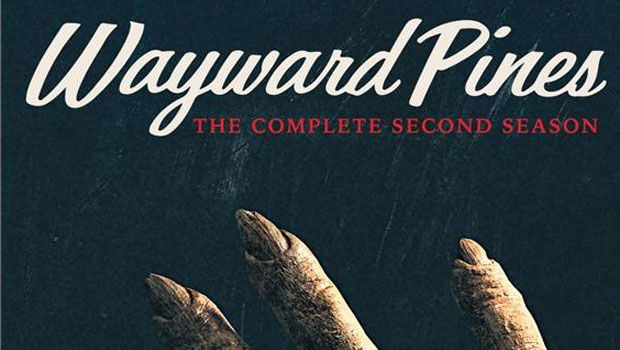 Published on January 22nd, 2017 | by Tony Smith
Wayward Pines Season 2 DVD Review
Summary: Wayward Pines 2 Season 2 misses out on some of the intrigue but more than makes up for it on character development.
The sleeper hit of Wayward Pines returns with Season 2 in this postapocalyptic TV series that saw humanity devastated by a virulent disease as a small town attempted to survive the destruction caused by its wake. In season one, the TV series shared some parallels with Twin Peaks and season two is more akin to The 100.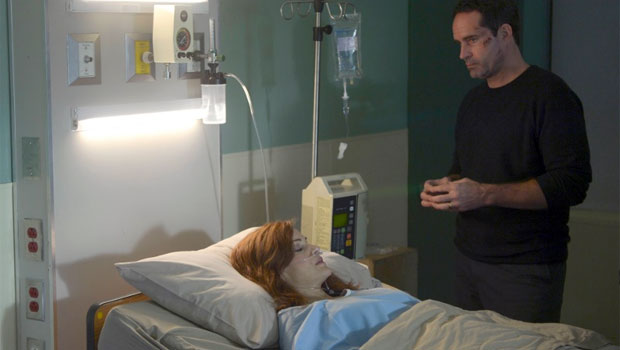 It's based on the book by author Blake Crouch and season one revolved around protagonist Ethan Burke (Matt Dillon) who found himself trapped in this strange town with unexplainable events that was trumped by the even stranger denizens who called 'Wayward Pines' home.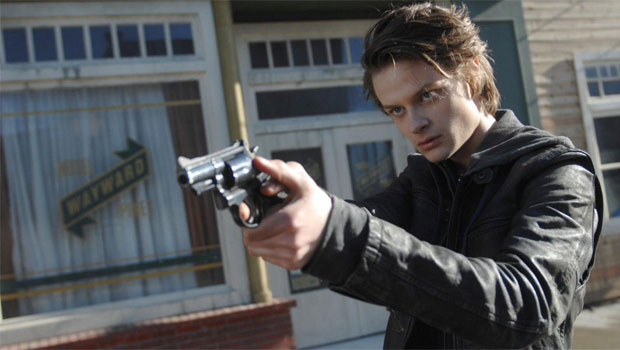 After the climatic events of season one which saw Ethan killed and the town teetering on destruction, we're introduced to a new protagonist with Doctor Theo Yedlin (Jason Patric) who finds himself plucked from his reality as he awakes in Wayward Pines and just like Ethan, he wants answers and of course, a way to go home and the more he tries to investigate, the more barriers he faces which of course causes conflict amongst the citizens, particularly from Sheriff Jason Higgins (Tom Stevens). Given that, the character of Higgins is as equally important to Theo, especially with his history that is cleverly explained as the series progresses.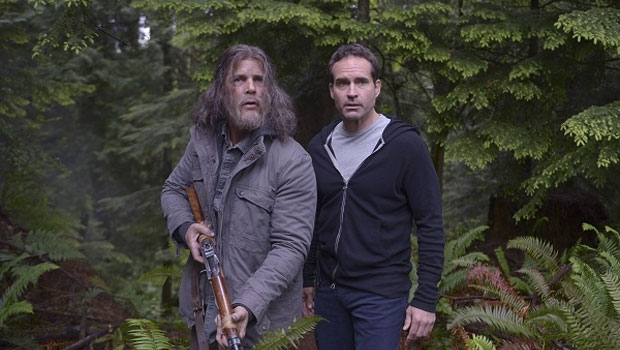 So in the first episode Theo is told that he is part of a government experiment and is ordered to operate on one of the members of Wayward Pines which starts the journey for our protagonist, including introducing key players. However unlike season one, Theo learns the secret of Wayward Pines very early on and the "Abnormals" or "Abbies" seem more intelligent and a bigger threat to humanity. This is highlighted in episode 2 where they make a unified attack on the city only to be defeated by Higgins and his team. Furthermore, Theo learns that it is 4032AD as he becomes acquainted to his new reality, including some clever flashback episodes that help explore the characters and this pan epidemic for humanity.
So with only a handful of humanity remaining unaffected by disease, they are desperately trying to survive against the Abbies who make up the majority of the world's population. Unfortunately the odds are certainly not in the favour of Wayward Pines. Additionally, the story in this season is darker and where the previous town had some order, this one is considerably broken, flawed and almost leadership in its direction. Thankfully the season does find its footing early on as you get drawn into the strange world of Wayward Pines and follow Theo to not just freedom but also his own redemption as he sacrifices everything to save the remnants of humanity.
As a character, Theo is an interesting protagonist and is definitely the heroic archetype who is not only a colourful character with his own secrets and motivations but does want to help the greater good which can be seen when he challenges the ruling authority of Wayward Pines which creates an interesting dichotomy as the story unfolds. The series also ends on a relative high with the enjoyable epilogue which nicely finishes season 2 and without spoiling the ending, it definitely gives season 3 a new direction.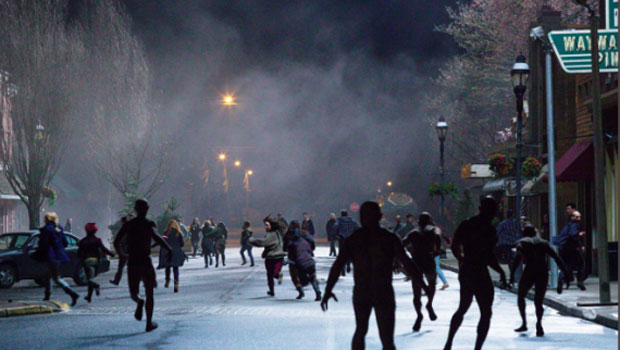 Final Thoughts?
Wayward Pines Season 2 is quite the polar opposite from the previous season as much of the mystery is gone and the premise does follow a rather too predictable postapocalyptic storyline. Thankfully the characters are still interesting and there's enough twists and turns to keep you guessing (at times) to make you invest your time in order to find out what happens to the remaining people of Wayward Pines!
Wayward Pines Season 2 is available on DVD from January 18.
DVD Details
Actors – Siobhan Fallon Hogan, Toby Jones, Shannyn Sossamon, Hope Davis
Film Genre – TV Drama
Label – 20th Century Fox
Audio – English (Dolby Digital 5.1)
Subtitles – English for the hearing impaired/Castilian/French
(parisian)
Running Time – 420
Aspect Ratio – 1.78:1
Region Coding – 4
TV Standard – PAL
Rating – MA15+
Consumer Advice – Strong themes and violence
Year of Release – 2016
Primary Format – Movies/TV – DVD