iOS Games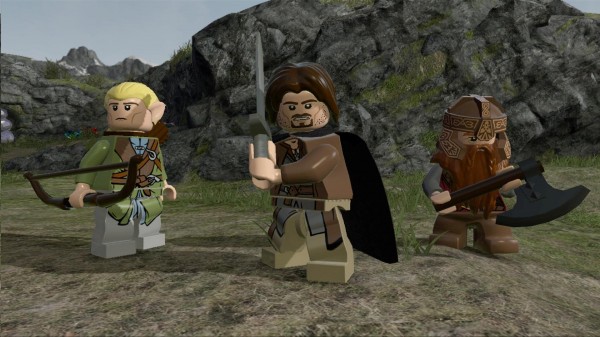 Published on November 7th, 2013 | by Admin
WARNER BROS. INTERACTIVE ENTERTAINMENT, TT GAMES AND THE LEGO GROUP ANNOUNCE LEGO® THE LORD OF THE RINGS™ NOW AVAILABLE ON iOS
One Game to Rule Your Devices – LEGO® The Lord of The Rings™ now available for the iPhone, iPad and iPod Touch
Warner Bros. Interactive Entertainment, TT Games, and The LEGO Group today announced the release of LEGO® The Lord of the Rings™ for the iPhone, iPad and iPod touch, available now on the App Store.   Developed by TT Games, LEGO The Lord of the Rings for iOS gives players the opportunity to play on-the-go as their favourite Fellowship members in LEGO form, like Frodo, Aragorn, Gandalf, Legolas, and more, as they embark on a perilous journey to Mount Doom to destroy The One Ring and return peace to the land.  Players can unlock over 90 characters by exploring Middle-earth wonders, solving timeless riddles, and engaging in epic battles with fearsome creatures.
"The team at TT Games is excited to finally bring gamers the iOS version of the thrilling videogame adventure LEGO The Lord of the Rings that they've come to love playing on their console and handheld devices," said Tom Stone, Managing Director, TT Games Publishing. "And we've implemented the same quality gameplay mechanics with enhanced features specifically designed for the iPad, iPhone and iPod Touch."
Multiple control schemes give fans of all ages the opportunity to find the play-style that suits them best as they delve into the world of Middle-earth and relive their favourite moments from the films on-the-go.
LEGO The Lord of the Rings now available for $5.49 from the App Store on iPad, iPhone and iPod touch or at www.AppStore.com.  The game complements the LEGO® The Lord of the Rings™ toy line, which includes seven construction sets, such as The Battle of Helms Deep™ and The Mines of Moria™.  For more information, please visit: these http://thelordoftherings.LEGO.com.