Drama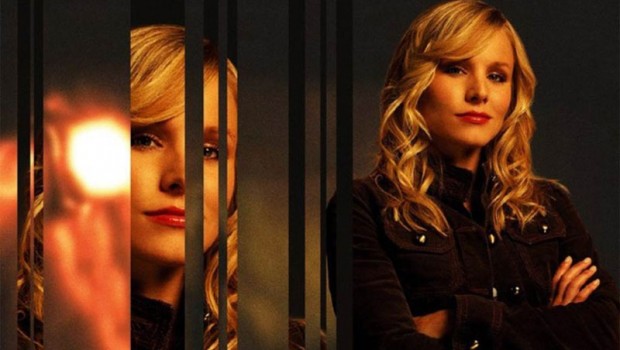 Published on May 12th, 2014 | by Admin
Veronica Mars DVD Review
Summary: If you have never seen Veronica Mars before, you may wonder what the fuss is all about but at the end of the day, there are far worse TV series than this!
Veronica Mars
Distributor: Warner Bros
Genre: Drama
Format: DVD
Running Time: 103 Minutes
Rating: M15+
"She thought she was out!"
Welcome back to Veronica Mars and one of the most successful Kickstarter Campaigns in history thanks to director Rob Thomas who raised a whopping $5,702,153USD to bring Veronica Mars (Kristen Bell) back to the world of digital and DVD. Originally in the TV series, Veronica was a teenage detective in Neptune California and after the dismal of her father Keith Mars (Enrico Colantoni) as the towns Sheriff due to a high profile case, Keith opened his own Detective Agency and Veronica quickly became involved.
This led to the premise behind the series of Veronica solving a variety of cases in Neptune. Although Veronica Mars lasted only three seasons, it had a huge cult following around the world hence the reason why Thomas raised almost 4 million dollars more than his intended target. So here we are again, the wonderful world of Veronica Mars with mystery, drama, romance and intrigue in this entertaining Veronica Mars movie.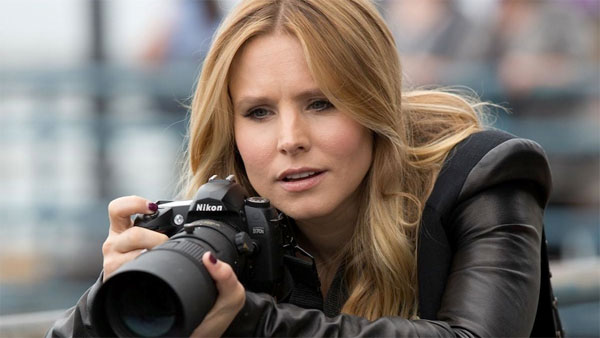 With that said, the Veronica Mars movie does feel like a lengthy TV-episode and occurs 10 years after the conclusion of the television series. Veronica is also living in New York with her boyfriend Piz (Chris Lowell) who thinks it is a bad idea for her to return to Neptune, especially that she may have landed her dream job as a lawyer.
Unfortunately for Veronica, she is drawn back to Neptune when her ex-partner Logan Echolls (Jason Dohring) has been excused of murdering his rock star girlfriend. Ironically, it's also Veronica's 10-year high school reunion which forces her to return to become a gumshoe detective again as she attempts to find the killer. And as some people never grow up, Veronica's sex tape is displayed at the reunion which causes Logan to lose his temper. Yes, Veronica and co have definitely matured.
It's also great that Thomas has brought so many of the original cast members back that really makes this movie feel like Veronica Mars and includes Tina Majorino, Percy Daggs, Ryan Hansen, Enrico Colantoni and Francis Capra. I also like how Thomas has matured the stars which really adds to the storytelling of this film. Even Neptune has grown darker since Veronica, including her ex-boyfriend but is he guilty?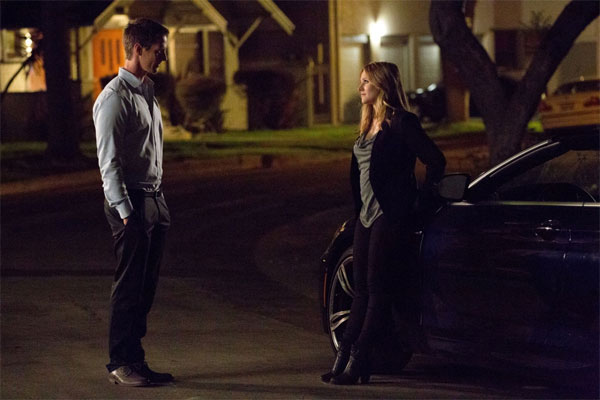 Video, Audio & Special Features
The video quality of  the Veronica Mars movie boasts sharp images, vibrant colours and really compliments the story. Add in great audio quality with good levels, clear dialogue and good use of Dolby Digital 5.1. There are a couple of scenes in the movie, especially the reunion and the action scenes that really make good use of the surround sound. For special features, the DVD release contains a great hour-long featurette called By the Fans: The Making of the Veronica Mars Movie that goes behind the creation of the film thanks to Kickstarter and also stars the entire cast plus Rob Thomas. It's a great thankyou to the fans and more Kristen Bell is always a good thing!
Final Thoughts?
Even though Veronica Mars feels like a telemovie, there is something uniquely interesting about the entire premise of Veronica Mars returning to this city of many secrets and very curious characters. Hopefully this boost into the Veronica Mars franchise will see many more movies to come. If you have never seen Veronica Mars before, you may wonder what the fuss is all about but at the end of the day, there are far worse TV series than this and Veronica Mars is definitely one of the better ones.
Recommended!