iOS Games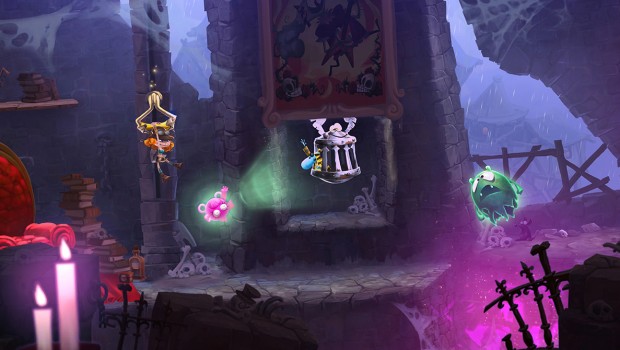 Published on December 4th, 2015 | by Admin
Ubisoft's Rayman Adventures now available on Smartphone and Tablets
SYDNEY, AUSTRALIA – December 4th, 2015 – Ubisoft has announced that Rayman Adventures, the latest installment of the award-winning Rayman® franchise developed by Ubisoft Montpellier, is now available for download on the App Store and Google Play.
In Rayman Adventures, our famous limbless hero and his Viking companion, Barbara, take off on a legendary adventure to breathe new life into the Sacred Tree. From haunted medieval castles to the Enchanted Forest, players will embark on a quest with Rayman to travel through action-packed worlds in order to rescue the Incrediballs and unleash their powers. Once out of their eggs, the quirky creatures will team up with the player and help them explore, fight and race through the levels.
Rayman Adventures combines both exploration and action, offering players the possibility to fully explore the different worlds at their own pace and follow their own path to uncover hidden secrets and battle minotaur, bandits and monsters. Players can challenge with their friends to grow the tallest tree by achieving the highest scores and competing against each other for the best time in the time attack levels. More than 150 levels are available at launch and numerous others will be released via regular updates.
Rayman Adventures is also currently available for download from the App Store on Apple TV by Apple®. 20 new levels have been added to this version, matching the 150 levels of the mobile version. It also displays the Rayman channel, in which players will discover pictures and videos made by the studio as well as the best fan-art created by the community.
The Rayman franchise has recently reached a milestone in its development by celebrating its 20th anniversary with more than 28 million units sold worldwide.
Powered by UbiArt Framework, the engine allows the development of high-quality 2D games to reach a level of console-like graphics that enhance the player's experience. Rayman Adventures' intuitive and easy control offer more freedom thanks to just a single-finger touch on the screen.
For more information about the game, please visit www.raymanadventures.com