iOS Games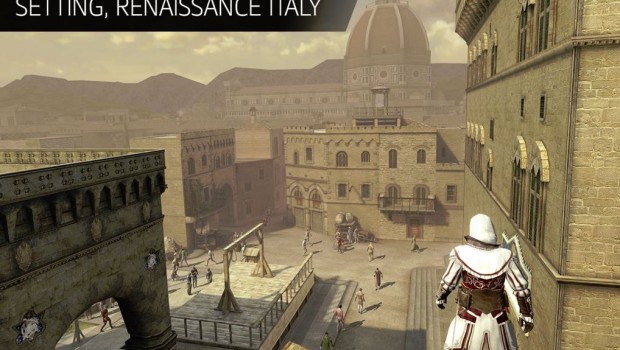 Published on September 30th, 2014 | by Admin
Ubisoft® Rolls Out Assassin's Creed® Identity in Australia and New Zealand
Sydney, Australia – September 30, 2014 — Today, Ubisoft announced that Assassin's Creed Identity, the Assassin's Creed® franchise's first action-RPG for mobile platforms, is "soft launching" in Australia and New Zealand for iPhone and iPad. Ubisoft plans to incorporate feedback from players in the region into the final development of the game, which is planned for release in 2015.
Assassin's Creed Identity is being developed by Blue Byte, a Ubisoft studio. In the game, players can create and customise their own Assassins to tackle thousands of missions in one of fans' favourite settings: the Italian Renaissance. The game is powered by Unity engine, the powerful rendering engine fully integrated with a complete set of intuitive tools that allows players to experience Assassin's Creed's renowned freedom of movement on mobile devices for the first time. The use of Unity also aids in the team's development of fully-recreated 3D maps of famous places, like Florence or the Coliseum. Assassin's Creed Identity also features a dynamic crowd system, time and weather presets and real-time lighting, all of which bring the different locations to life.
"This soft launch is an important step in the development process for Assassin's Creed Identity," said Cyril Voiron, Head of Mobile developments at Blue Byte, a Ubisoft studio. "We're looking forward to receiving feedback on the game from players in Australia and New Zealand, and think that by leveraging Unity engine, along with assets from previous Assassin's Creed console titles, Assassin's Creed Identity will deliver an authentic Assassin's Creed experience on mobile devices."
The game is available for free on iPhone and iPad starting today. For more information please visit the game's Facebook and Twitter page.