Comedy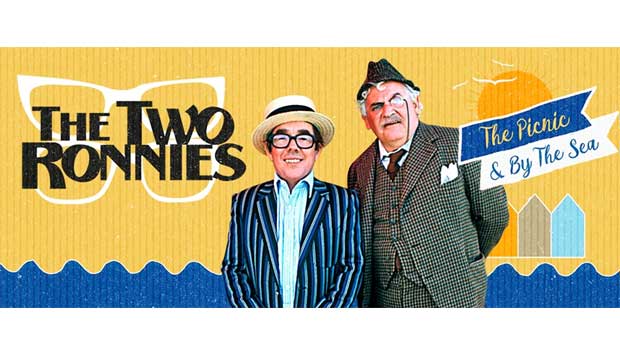 Published on July 6th, 2015 | by Natalie Salvo
The Two Ronnies' The Picnic & By The Sea DVD Review
Summary: The Two Ronnies' 'By The Sea' and 'The Picnic' offer up some great fun with two English funny men and a good support cast's adventures in the great outdoors
From 1971 to 1987 two English comedians called The Two Ronnies were adored by fans. They would produce 12 TV series as well as various specials. Two of the latter include tributes that the comedians made to silent films. 'The Picnic' and 'By the Sea' have not been available as a stand-alone DVD release until now and it proves to be a double bill brimming with funny, farcical comedy.
'The Picnic' is a short and was the first of the two films to be produced. It stars the late Ronnie Barker (who also doubles as the writer of these two features) as a crusty, old general who takes his family to the Devon countryside. They are a ragtag bunch of eccentrics that include a cheeky, practical joke-playing schoolboy, an old stuffy lady, a busty blonde and Barker's loveable and short sidekick named, Ronnie Corbett. Things seem fine and dandy although there are moments where the General must be questioning whether this seems like more trouble than what it was originally worth.
'By The Sea' was made some six years later and is more of a feature-length film. It includes many of the same cast members as previously and this time the oddball group are vacationing in Dorset on England's south coast. Neither of these films include any dialogue (unlike the pair's sketch comedy shows) but there are some muffled exchanges at different points to keep the story flowing. The two films often have recurring jokes, like in 'By the Sea' where there is an errant beach ball and some broken chairs.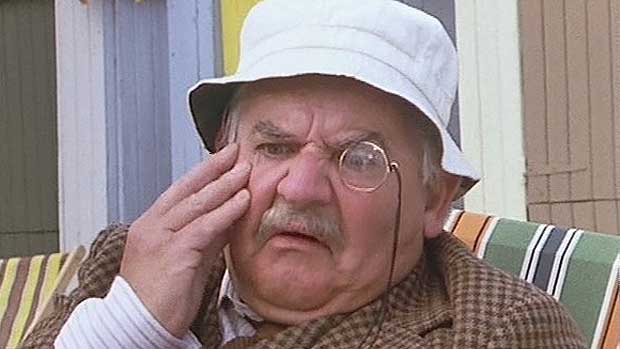 This comedy is very slapstick, visual and farcical and in some ways is like 'Benny Hill'. It relies heavily on stereotypes and extremes and there is a lot of mistaken situations and overall shenanigans. These sketches are rather clever in this particular context (although there will be some people who may be left wanting something a little meatier and observational). The films both have good editing and the soundtracks are very upbeat and jovial and help celebrate this irreverent and saucy style of humour. The video quality is disappointing and looks like a VHS to DVD transfer but you can still enjoy the proceedings.
The Two Ronnies' 'By The Sea' and 'The Picnic' offer up some great fun with two English funny men and a good support cast's adventures in the great outdoors. The result is something rather quaint and silly that doesn't take itself too seriously. This is a pleasant, British comedy double-bill that sees some naughty farce and quirky tomfoolery.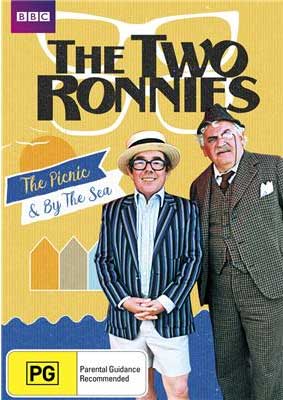 DVD Details
Actors – Ronnie Barker/Ronnie Corbett
Film Genre – TV Comedy
Label – BBC
Audio – English (Dobly Digital 2.0)
Running Time – 78
Aspect Ratio – 1.33:1
Region Coding – 4
TV Standard – PAL
Rating – PG
Year of Release – 1976
Primary Format – Movies/TV – DVD