TV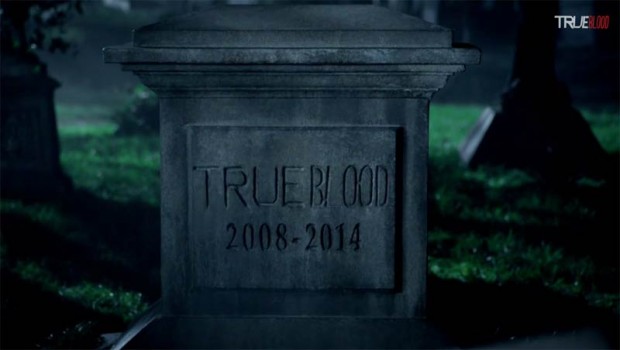 Published on November 8th, 2014 | by admin
True Blood the Complete Seventh Season DVD Review
Summary: True Blood the Complete Seventh Season is a fitting yet clichéd ending of this great supernatural series!
True Blood
Actors – Anna Paquin/Stephen Moyer/Sam Trammell/Ryan Kwanten/Rutina Wesley/Chris Bauer/Nelsan Ellis/Alexander Skarsgård/Deborah Ann Woll
Genre – TV Fantasy
Label – HBO
Audio – English (Dolby Digital 5.1)
Aspect Ratio – 1.78:1
Region Coding – 4
TV Standard – PAL
Rating – R18+
Year of Release – 2014
Format – DVD
True Blood is like a torrid relationship with the viewer, you have your ups and downs but for the most part, it was a great experience, however now it's time to call it a night as the final season is coming to Blu-ray and DVD on the 12th of November. Based on the Sookie Stackhouse novels by Charlaine Harris and then reborn on HBO thanks to Alan Ball (Six Feet Under), True Blood revolved around the denizens of Bon Temps Louisiana and the turbulent relationship between half faerie (or fae) Sookie Stackhouse (Anna Paquin) and her vampire lover Bill Compton (Stephen Moyer).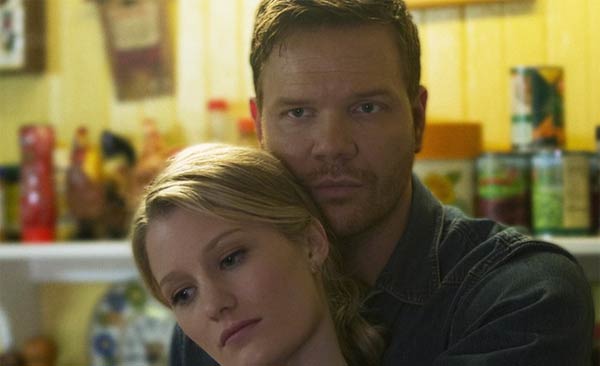 With that said, Season 7 of True Blood is a Farewell to Bon Temps and although it wraps up most of the hanging storylines from its entirety, it is probably one of the weaker seasons to date that did leave me a little disappointment, especially the clichéd ending. Season 7 also revisits the hepatitis-v (HEP-V) storyline that sees Tara (Rutina Wesley) killed by a vampire infected by this deadly disease with Pam (Kristin Bauer van Straten) searching the world for her former maker, Eric Northman (Alexander Skarsgård).
For Sookie and Bill, season 7 is about loss and forgiveness and when Bill is unknowingly infected with HEP-V from Sookie, he finally makes peace within himself to leave this mortal plane. However when Pam finally finds Eric half way around the world who is also infected by HEP-V and when they learn that Sarah Newlin (Anna Camp), the woman responsible for HEP-V is still alive, they begin a deadly manhunt with the Japanese Yakuza for this despicable human.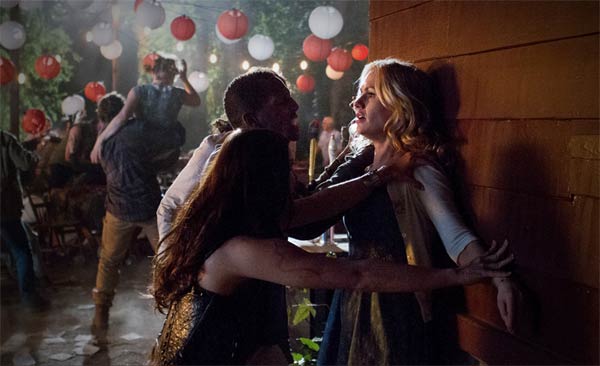 Another storyline that happens throughout the season is the relationship between Jessica (Deborah Ann Woll) and Hoyt (Jim Parrack) which once again features a forgiveness theme. Although Jason Stackhouse (Ryan Kwanten) is involved in this storyline, he definitely grows as a character as a result. Jason even finds "true" love.
Meanwhile Lettie Mae (Adina Porter), Tara's mother and Lafayette (Nelsan Ellis), her cousin use vampire blood in order to visit the afterlife as Tara attempts to give them a message from the beyond the grave which will lead this to becoming the ultimate message for this dysfunctional family.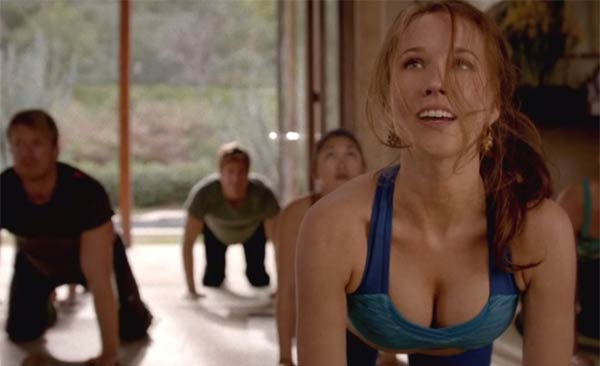 However when Eric and Pam do finally uncover the whereabouts of Sarah Newlin, they discover that this mortal is the cure to this deadly pandemic plague for vampires and payback is a real bitch. Unfortunately in Season 7, some characters like Sam Merlotte (Sam Trammell) are a little neglected but with so much occurring, it is understandable. It's also good to see that Bellefleur family get the ending they deserved as well. Like previous seasons, Season 7 of True Blood is very well written, acted and it features some great storylines, especially that of Eric and Pam who seek redemption from Sarah Newlin.
Final Thoughts?
As all the storylines become wrapped up in Bon Temps Louisiana, there is a sense of melancholy as you watch all ten episodes knowing that the inevitably is just around the corner. Although True Blood is definitely in my top ten favourite TV series, the conclusion between Sookie and Bill seemed a little too forced and contrived which was my biggest gripe in Season 7.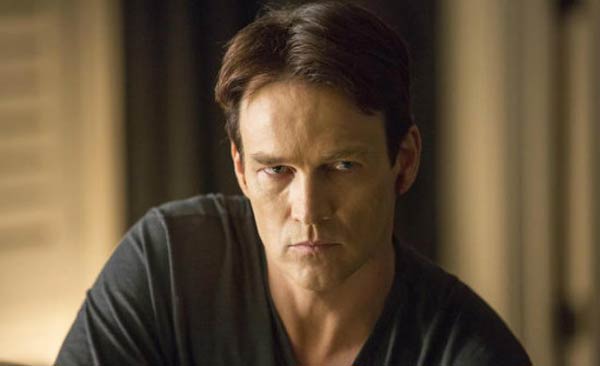 Nonetheless, there could be far worse ways to end this series and for that I commend the creators of True Blood for giving us (mostly) what we wanted and more importantly, some happy endings for our favourite characters from the mind of Charlaine Harris. A couple even become billionaires.
RIP True Blood!
Special Features
True Blood: A Farewell to Bon Temps
A fun behind the scenes special and farewell about this amazing HBO Series
Audio Commentaries
Join the Cast as they give their thoughts and views on what made these episodes so memorable. There are a total of 5 commentaries present on this release